Christmas & New Year in Marbella
By Salma Hwedi on - 3m. reading time

Opening hours of shops, banks and restaurants at Christmas in Marbella
Christmas and holidays celebrations arrive in Marbella. We end up confused with busy calendar and changes in working hours. Organizing ourselves these days is complicated. Therefore, Drumelia wants to help you as much as possible.
When do the banks open?
Normally, standard schedule is 9 am to 2 pm, from Monday to Friday. Some banks, such as Sabadell or Bankia, BBK, are open also on Thursdays until 6.30 and 7.00 pm. On Christmas Day, New Year's Eve or Three Kings' Day (6th of January) opening hours are from 9 am to 12 am. Meanwhile, ATMs or electronic banking are active 24 hours. More information.
Stores and supermarkets.
According to the approved commercial calendar, on December 24th, stores will remain open until their normal closing hours for those motivated entrepreneurs. Shopping malls such as La Cañada or El Corte Ingles will open from 10 a.m. till 8 p.m.
El Corte Ingles will be open on the 31st of December from 10 a.m. till 8 p.m. but on the 1st of January and 6th of January it will remain closed. It will open its doors to the public on Sunday, January 7th. La Cañada will follow the same pattern as El Corte Ingles. For those who didn't manage in time, many shops and stores will extend their opening hours on Friday, on the 5th and 6th of January until 11 pm and even midnight.
Those who look for bargains and offers will not have to wait long, on the 8th of January sales begin. These will increase as the days go by, reaching 70% and 90% discounts for some brands.
Restaurants
Restaurants opening hours are another matter altogether, some will be open through the holidays while others will be closed. The best thing to do is either call or look online at their webpage.
On the 24th, there will be many restaurants open offering a special Christmas Menu. We recommended to book in advance and avoid unpleasant surprises. Good choices are Ta-kumi, Trocadero Arena, La Sala, Hard Rock Cafe, etc. Among the Country Clubs we may recommend Los Naranjos, Marbella Country Club, Finca Besaya or La Quita. Many others will remain closed this night, but will be open on the 25th at noon offering a special Christmas Buffet.
Most of the hotels offer overnight stay with special Christmas dinner. Among them you can find the famous Puente Romano, Marbella Club, Melia Don Pepe, Vincci or Villa Padierna.
On the 31st, there are many clubs to go to. Restaurants and Country Clubs that celebrate the New Year are a good option if you do not want to celebrate at home. Most of them will be closed later than normal and some clubs will open their doors earlier than usual to celebrate the New Year.
Drumelia Real Estate wishes you Merry Christmas and Happy New Year, hoping that these little tips will help you for the holidays.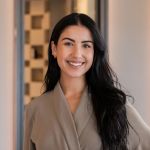 Collaborator Salma Hwedi