Marbella golf: a proud past – and the future of luxury living
By Julia Nilsson on - 7m. reading time
Besides its ideal climate, endless hours of sunshine, 8 Blue Flag beaches, and stunning luxury properties, Marbella lures many visitors who come only to play golf. No wonder!  Andalucia is one of Europe's best golfing destinations, boasting over 100 golf courses. More than half of these are located in the province of Malaga. Guaranteed warm temperatures all year-round help make the Costa del Sol a hugely popular choice for golfers from all over the world. Our coast is not called the 'Golfers' Paradise' and 'Costa del Golf' for nothing!
Marbella offers courses for all standards of players, on all terrains, with beautiful natural scenery, amazing views and excellent clubhouses. Upon arriving at any of Marbella's golf and country clubs, visitors experience a special welcome which makes them feel right at home.
Marbella´s Legendary Golf Creators
The hallmark of many Marbella courses is their design. Not only in their craft, but by the legends who envisioned their creation.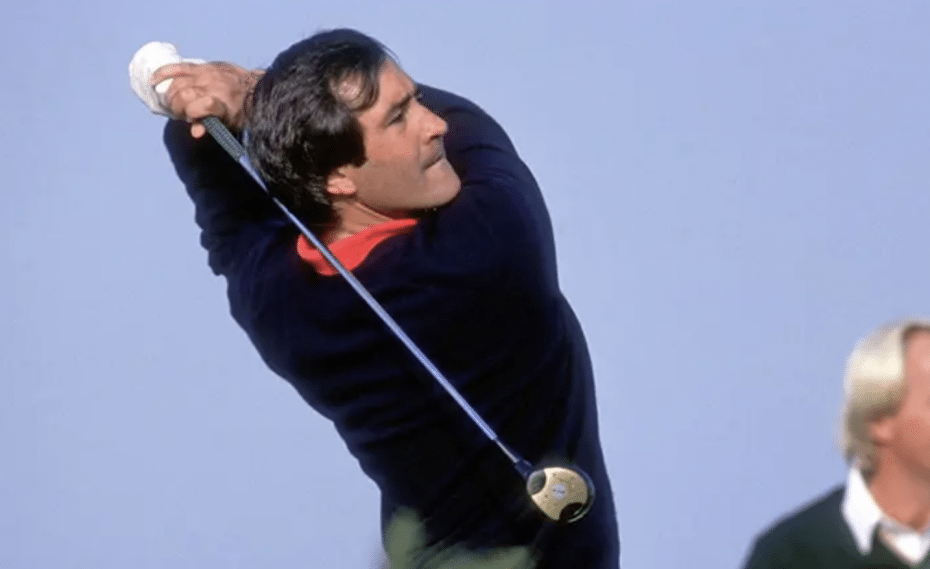 It´s no exaggeration to brand 'Seve' Severiano Ballesteros, the best Spanish golfer of all time. A legend who not only he reached the top in golf, but did so in a gentlemanly manner. The World No. 1 was one of the sport's leading figures from the mid-1970s for more than 20 years. As a designer, he left his mark on two courses in the province of Malaga: Alhaurín Golf and Los Arqueros.
Robert Trent Jones has a long list of illustrious designs that covered the globe, from the USA to Europe and beyond. He famously gave shape to the links at the Augusta National Golf Club, a putting green at the White House and a 1-hole course at Camp David. The prolific course engineer also created iconic courses at the Real Club de Las Brisas in Nueva Andalucía, the Real Club de Golf Sotogrande and one of his greatest masterpieces, the Real Club Valderrama, also in Sotogrande. Speaking of Augusta, the Costa del Sol has its own 'Little Augusta' at La Resina Golf.
Javier Arana is another name that belongs in the all-time hall of fame. He is called the 'hero of Spanish golf' and considered one of the finest golf architects in Spain. Arana's design philosophy is all too visible in Marbella: 80% of a golf course should be natural, while human touch should only be responsible for the remaining 20%. Here, Arana created esteemed courses at the Club de Golf Aloha, Guadalmina Sur and Río Real.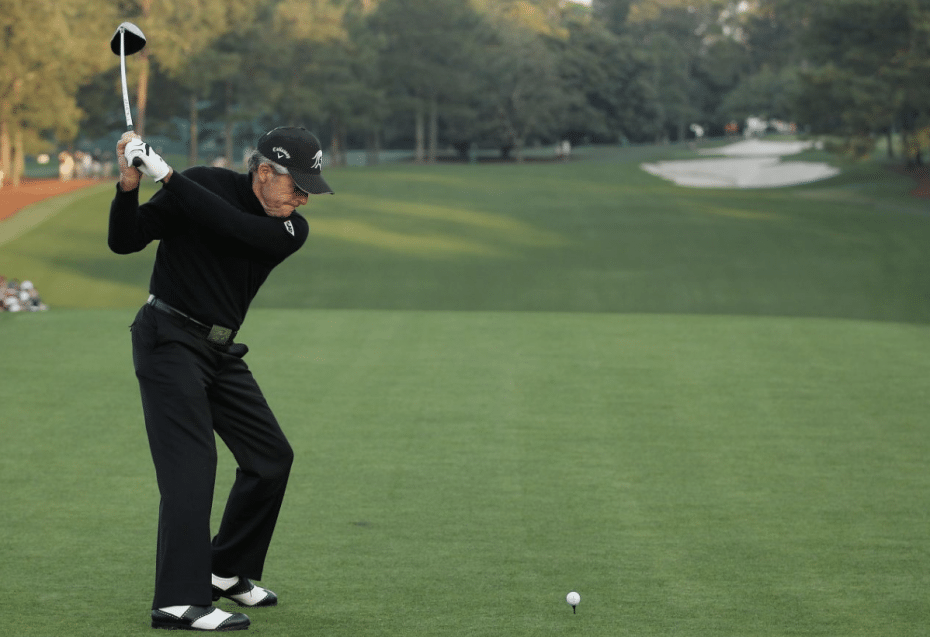 Born in Johannesburg, Gary Player is considered the 3rd best golfer of all time. As gifted a designer as he was a player, he created the much-loved course at the El Paraiso Golf Club, one of the best championship courses on the Costa del Sol.
A Welsh professional golfer and renowned golf course architect, Dave Thomas is another legend in the golf world. He has designed more than 100 world-class courses across the world and won several awards. Golf Magazine named him one of the top 100 most influential people in golf. In tribute, the famous Marbella Club has chosen Dave Thomas as its golf course designer.
Manuel Piñero brings sport and paradise together under Spanish skies. As one of Spain's finest golfers and the winner of the Ryder Cup, he is known in Marbella for the beautiful Monte Paraiso Golf on the Golden Mile. Not to mention his designs at La Quinta Golf and Country Club, which offer players multi-combinations of challenging circuits to play.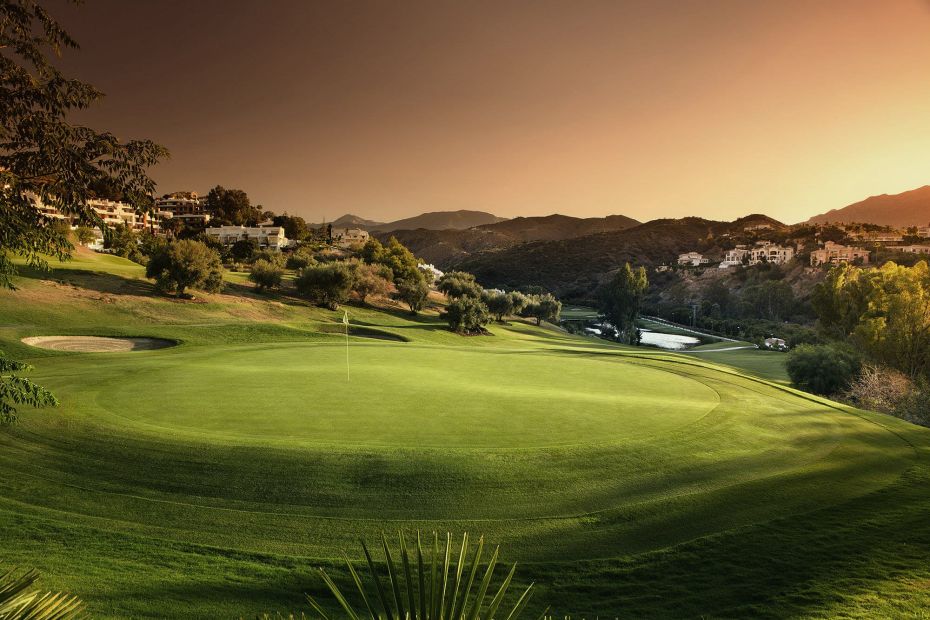 A Bold New Era for Golf Real Estates in Marbella.
A rising global demand for wellness, green spaces and working from home is driving new interest in golf properties. In parallel with the growth of the golf segment, the demand for residential golf tourism and housing demands have skyrocketed around the huge number of golf courses in Marbella and its surrounds.
Many buyers recognise the benefits of resort communities where nature, fresh air and 5-star services come as standard. The vegetation of a golf course brings a distinctive microclimate, making temperatures softer in summer thanks to the evaporation and warmer in winter thanks to the accumulations of daytime heat in its wide green open areas. All courses honour the environment and nature. On top, living by a golf course offers fantastic views.
Then there are the wealth of facilities. Golf courses tend to embrace wellness services, restaurants to enjoy healthy food and gastronomic delights, and clubhouses that bring the same social circles together.
The leading golf developments respond to home owners who are rethinking their lives and require their version of golf estate living. Whether in luxurious villas, apartments and penthouses, golf complexes in Marbella are ideal for quality living, as holiday homes or a rental investment.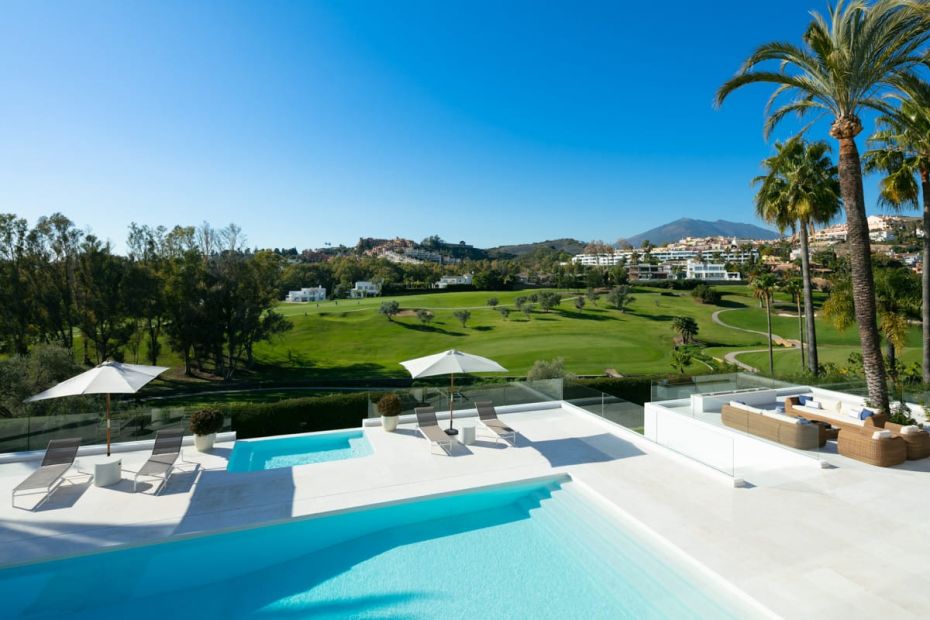 What makes golf neighbourhoods so special in Marbella?
1. Security
Marbella´s golf courses are located in protected and quiet areas, ideal for family living. Most of Marbella's luxury properties are situated within gated urbanisations with 24-h security services.
2. Surrounding environment
A place for exercising, swimming in private or community pools, using plentiful golf club facilities, relishing the natural setting and its gentle microclimate.
3. Awesome Views
Nothing stands between your home and the emerald-green golf course. The best architects and developers in Marbella make maximum use of this, while many golf properties feature sizeable windows, glass doors and southern orientation.
4. Accessibility to amenities
Recreational and entertainment areas, a wide range of international schools, hospitals, public transport, restaurants, supermarkets and shops all deliver a superior comfortable lifestyle.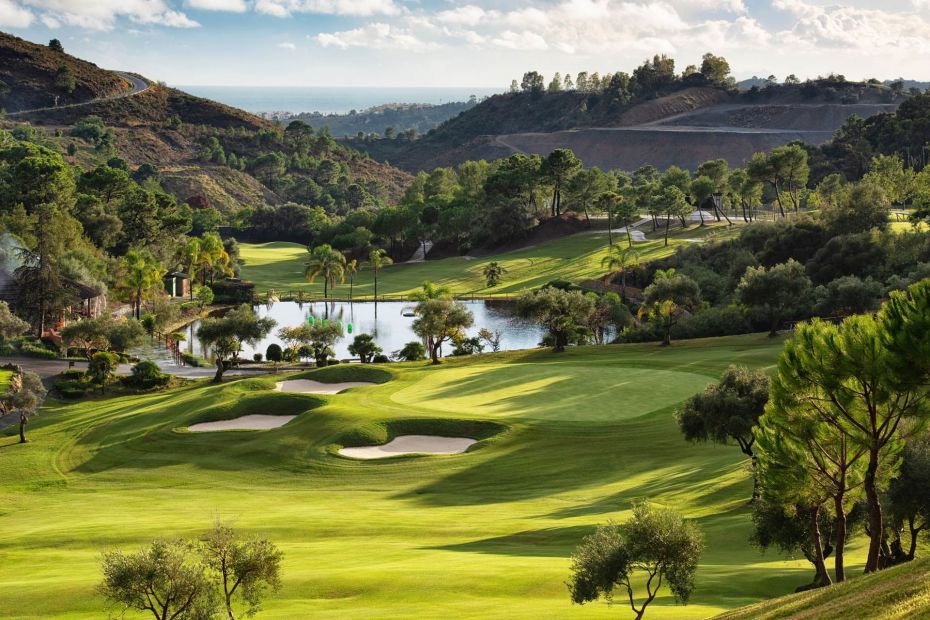 Living on a Golf Course in Marbella: Pros and Cons?
If you are a passionate golfer, living on a golf course might seem like your ultimate dream. And even if golf isn't your game, the benefits of living in a golfing community still may be worth considering.
Pros of living on a Golf course in Marbella:
High level of property value and quality with constant demand.
You can't beat the scenery, green views and well-manicured landscaping.
Whenever you feel like playing golf, just grab your clubs and walk to the course!
Many golf clubs have symbiotic relationships with their surrounding neighbourhoods, such as offering discounted memberships.
Players can't golf after dark (unless the course has lights), so you´ll enjoy quiet evenings on your terrace or patio.
Most players enjoy watching golf as much as playing golf. You won't fight for prime viewing spots having frontline golf property.
Top tournaments provide an option to rent out your home to spectators for a short-term stay.
You get the benefits of a premium community with low crime rates, all amenities such as tennis, pools and clubhouses, as well as proximity to schools, hospitals and shops.
Great opportunity to meet new like-minded people and create friendships.
The cost of living in golf areas is relatively high, which means most of your neighbours set lofty financial goals which can motivate you to meet yours.
Cons of living on a Golf course in Marbella:
A golf ball striking you, your car or your home is a possibility. Search for a home further away from the fairways.
Things can get noisy if your property is very close to the course, borders a tee box or a cart path. Before buying, take time to understand the course layout.
Courses are typically mowed very early in the morning, which you may enjoy watching while sipping your morning coffee. If you're not a morning person, check out the location of a Master bedroom.
It's common for golf communities to be regulated by a homeowners association, which might limit your number of home improvement projects.
Curious to learn about the best golf courses and golf & country clubs in Marbella?
And don´t forget Estepona and Benahavis !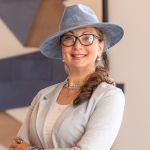 Copywriter
Julia Nilsson
Cosmopolitan since birth, Julia prides herself on being multilingual and has a doctorate degree in international auxiliary languages (Esperanto) as…