Sea, saw, sold! Drumelia sells exclusive seafront Emare Estepona apartment on time & on price!
By Leon van Huyssteen on - 4m. reading time
Marbella is no stranger to stunning sea views, splendid design and untold luxury. While combining all these in property is practically a pastime here, presenting it to curious buyers is an art all its own.
When Drumelia was approached to represent Emare Pearl, an outstanding new Emare Estepona luxury apartment right on the seafront, we didn't hesitate at the challenge.
The result? A swift sale that speaks for itself.
Read on to learn how we did it !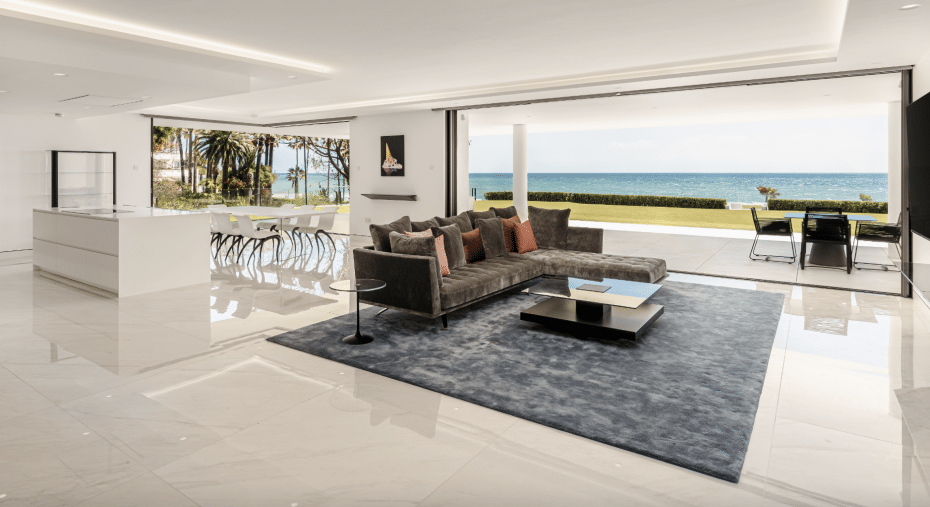 The sale
At a glance, this majestic apartment has it all.
Yet after being on the market for at least a year with other agencies, no sale was on the horizon. At this point the owner contacted Drumelia, who gladly accepted the challenge. As part of the arrangement, Drumelia assumed it under an exclusive contract, an arrangement we specialise in.
After an intense marketing blitz the apartment was swiftly sold, in mid-October. Assisted by our network and collaborating agents, Drumelia enlisted agent Olga Tolkunova to clinch the sale.
Which she duly did, at full asking price!
Itself an achievement in a very competitive market.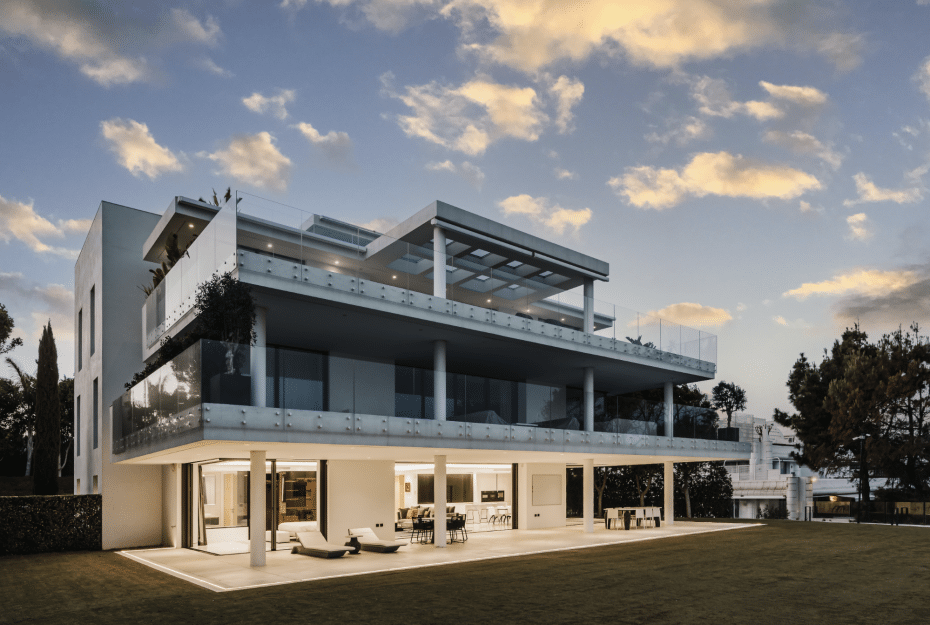 The Emare Estepona property
With a garden of 415 m², this incredible south-oriented Estepona property is perfectly equipped, combining open space innovative design with the highest quality materials and latest technologies. Not to mention spectacular sea views.
Other details:
Beds: 4
Baths: 4
Built:

453 m²

Terrace:

146 m²

Garden:

415 m²
If this apartment and the area of Estepona is to your liking, why not have a look what else is on offer?
More stunning properties in Estepona - including a new Exclusive, a stunning 4-bedroom penthouse COMING SOON.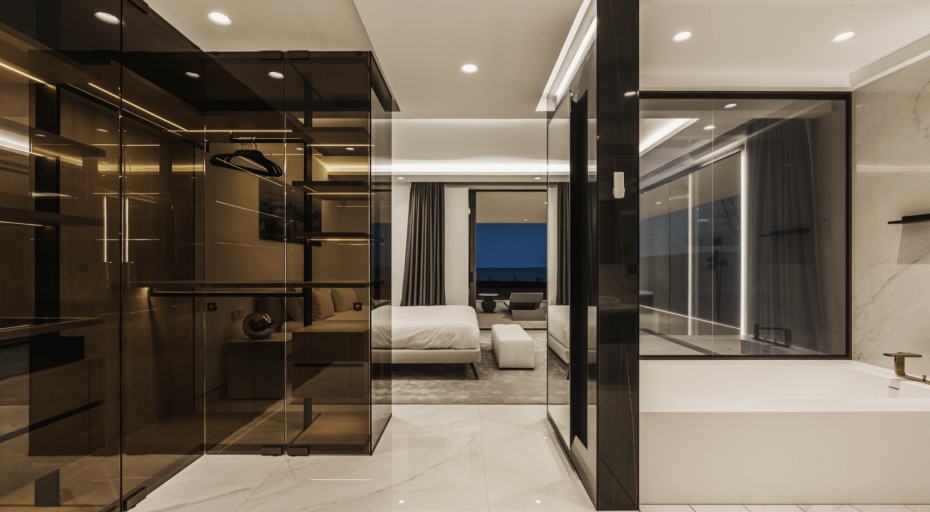 How Drumelia marketing makes the difference
Renowned for their 7 Day Standard - effectively completing all marketing materials such as photos, videos, social media posts, and more in only 7 days - Drumelia's ace marketing team wasted no time in getting this property in front of the maximum number of eyes.
Have a look at our property tour: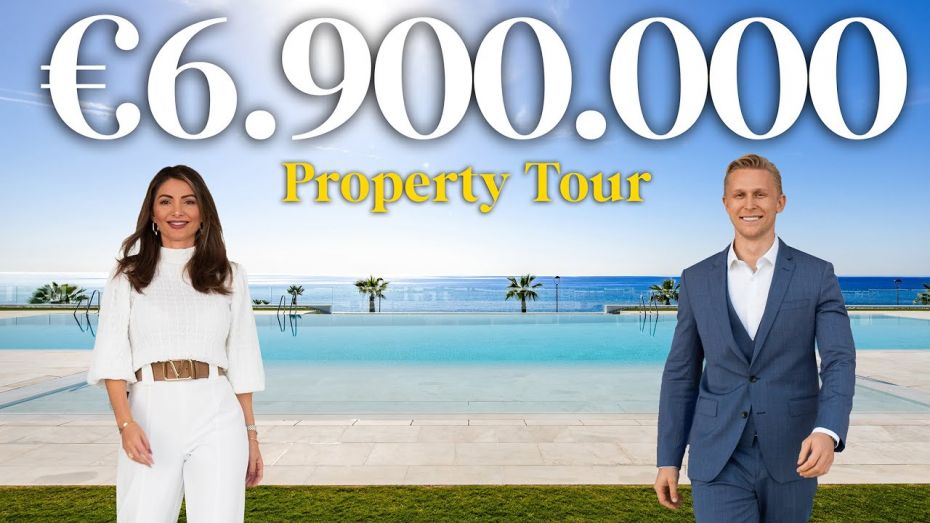 And don't forget our Property Video:
To see all the other media we prepared for this amazingly visual property, have a look here: MEDIA
Rest assured, Drumelia marketing is always at the forefront of our selling efforts. Making properties shine for the world of buyers out there!
Why selling with Drumelia makes sense
Besides our well-known 7 Day Standard - Drumelia offers you a group of passionate real estate professionals, catering in 15 languages, with in-depth knowledge and Marbella real estate experience.
Curious about the selling process in Spain?
Our detailed guide tells you all you need to know.
To assist both buyers and sellers, we have also created this helpful LIVE market report, to accurately survey the Marbella property market:
Any more questions? Specific property requests? Our dedicated staff are ready to listen!
Get in touch today!
More about us
Drumelia is a distinguished real estate company with a wealth of experience and a loyal global clientele. Our reputation as a leading name in Marbella's exclusive luxury real estate market is built on a foundation of trust and expertise that spans many years. Our top priority is to offer exceptional service to buyers and sellers, so we equip our team with the tools and knowledge to exceed the highest expectations. At Drumelia, we take great pride in our work and constantly adapt to the dynamic and evolving real estate industry through dedication and innovative solutions.
Our combined team of 45 include 18 nationalities and 15 sales agents.
All committed to one goal: excellence.
Today, Drumelia is a household name in the real estate world. Drumelia also holds a prestigious position online, achieving global reach on social platforms such as Instagram and YouTube. In fact, Drumelia's YouTube channel has become the leading real estate channel in Europe. Not to mention, Drumelia's Instagram is the account with the largest audience in Marbella.
And what's best, this is still only the beginning.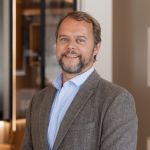 Copywriting Manager
Leon van Huyssteen
Leon has written for a broad range of brands in several agencies and countries. Promoting everything from startup brands to…