Marbella becomes Top Destination for Remote Workers in Europe
By Salma Hwedi on - 9m. reading time
Who hasn't dreamt about living by the sea in a beautiful cosmopolitan town in Southern Spain? Better yet, who hasn't dreamed of working in one of the most emblematic coastal cities in the world?
Why do people work from home in Marbella?
Those who work remotely or digital nomads who travel domestically or internationally have a list of prerequisites for the location they will choose to work from. One of the most important factors would be an exceptional internet connection. Secondly, people consider factors like weather and hours of sunlight when looking for a new place to call home/office. Those who travel for work look for locations with co-working spaces or collaborative offices to be able to use, whereas others who opt to move permanently look into weather, cultural and technological activities, optimal Wi-Fi and other personal needs. It is safe to say that Marbella offers all of this and more. Marbella boasts magnificent weather all year round, a rich cultural heritage, impressive gastronomy, renowned leisure facilities, astonishing properties and impeccable quality of life. Let us not forget that Spain also ranks in the world's Top 10 Best Healthcare Systems. To learn more about Medical Care in Marbella, be sure to check out our blog post.
According to Rumbo.es, Málaga - as a province - is the metropolis of remote working; they state that "the technological environment, a large number of business centres, co-working spaces, excellent Internet coverage, reasonable prices and high quality of life" are what drive people to move here and work remotely.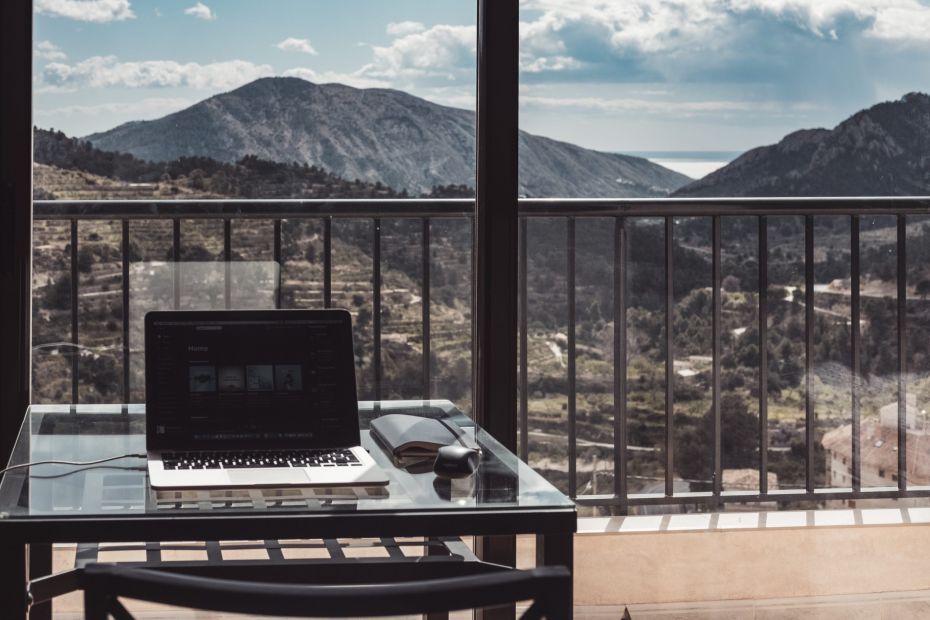 Marbella is the best place to work remotely.
As Malaga province is recognised as the metropolis for remote working, and Marbella being the most popular city in the province, it is only natural to assume that Marbella is the ideal location for any teleworker. A good climate greatly influences anyone's lifestyle and mental health. People genuinely move to Marbella solely due to the great weather we have all year round. And with 320 days of sun and an annual average temperature of 20°C, we can see why it is so intriguing. Thanks to Marbella's privileged location on the coast and sheltered by a mountain range, our very own micro-climate is also a pro. If you would like to learn more about the weather and seasons in Marbella, be sure to read our blog.
Malaga and the Marbella Town Hall have launched promotional campaigns to advocate safe living and high quality of life for those considering settling down permanently on the coast. They have also implemented strategies to provide basic services for online workers by providing high-speed internet connectivity, new co-working spaces, conference rooms and even business advice for administrative tasks within Marbella's municipalities.
Over the past 2 years, more co-working spaces have opened their doors to the Marbella public. These spaces are advertised as comfortable, distraction-free and work-friendly for any remote worker. Considering Marbella's reputation as a luxurious destination, best believe that all co-working spaces here conform to that reputation. With the latest technology, high-end furniture and finishes, Marbella is the most luxurious place to be productive. What's more, studies have proven that people who work in shared office spaces have increased concentration and productivity and can quickly build professional and personal relationships. Furthermore, many property developers now include home offices or spaces in urbanisations to promote remote working and adapt to new lifestyle changes.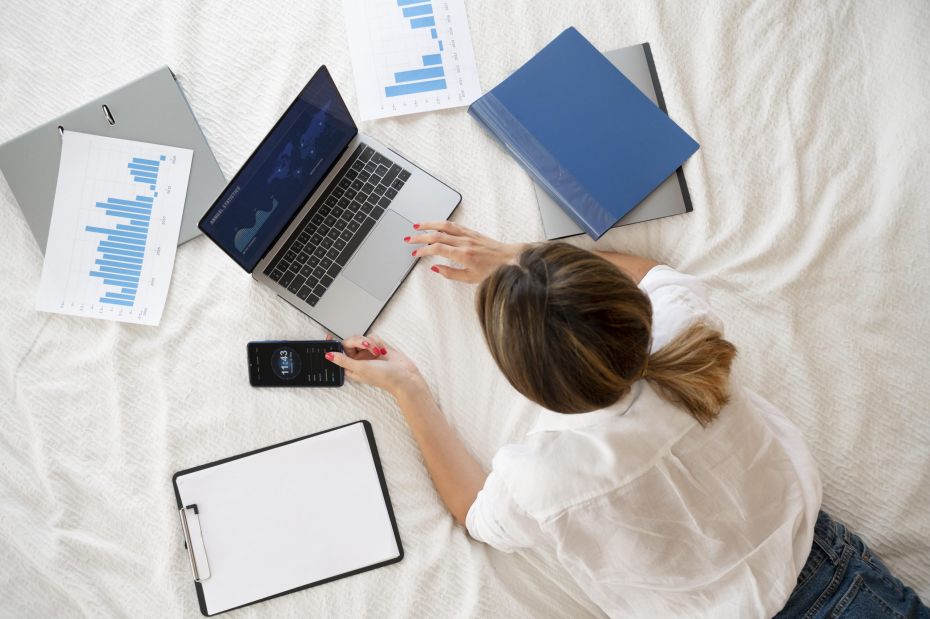 Marbella is a well-connected city.
What attracts remote workers to Marbella is how well-connected the city is to the rest of Europe and other continents. The coastal town belongs to the province of Málaga, and Marbella is less than a 40-minute drive away from Malaga city. Malaga has excellent road, rail, coat and flight connections:
Malaga Airport is located 40 minutes away by car. It is one of the country's oldest airports and connects Marbella and Malaga to over 60 countries worldwide.
The Port of Málaga, one of Spain's oldest ports still in operation, is a great travel connection and essential to the Spanish Economy.
Marbella has 4 marine ports: Puerto de José Banús, Puerto Deportivo de Marbella, Puerto Deportivo de Cabopino and Puerto de la Bajadilla.
Maria Zambrano Station, named after the Spanish philosopher, is Malaga's train station that connects Malaga to the rest of mainland Spain and travels directly to cities like Madrid and Barcelona.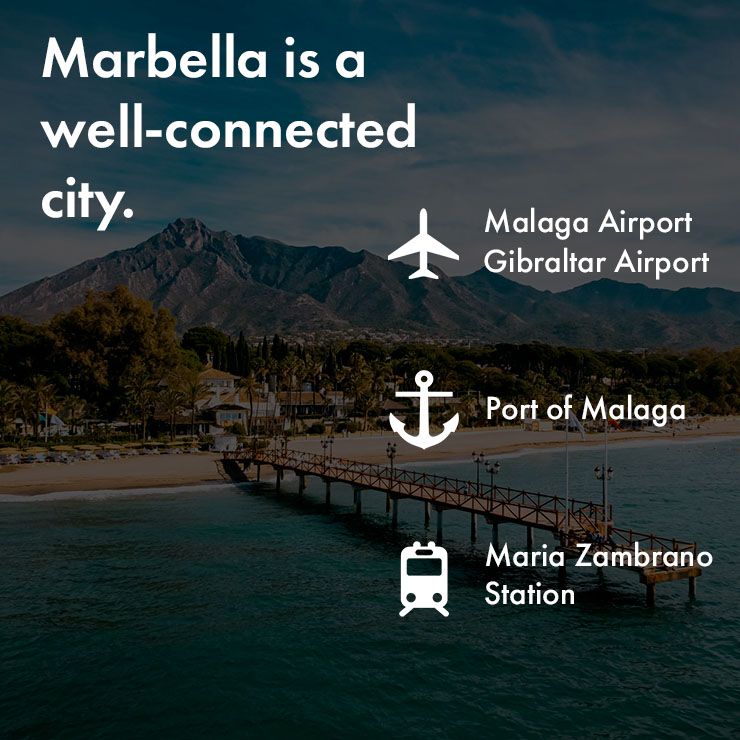 Marbella is good for your health.
Many people during the pandemic suffered physical and mental strain due to many factors, but one of the most common was being unhappy with their location. Marbella is known for having positive health benefits, starting with the traditional Mediterranean Diet, which was declared the healthiest way to eat in 2022. The good weather also allows people to participate in plenty of outdoor activities, such as long walks on the promenade, bike rides, traditional Spanish Chiringuitos, outdoor markets and much more. What's more, the Marbella lifestyle cultivates a balanced social life and promotes the connections you have between the people who matter. Malaga, as a province, is also culturally rich. Many remote workers come from a creative background or work in a creatively flexible industry. So, being somewhere that stimulates your creative sense also drives you to work more and pursue your career.
To learn more of how to make the most out of the outdoors in Marbella, be sure to read our blog post.
What is to come?
In the coming years, Malaga is expected to become an essential digital hub for technology firms and businesses. This is evidenced by the fact that the province has the third-highest start-up rate for Google gives one more reason for the Costa del Sol to become one of the best places for remote working worldwide. The tech giant is already looking at Malaga province as the headquarters of a cybersecurity centre of excellence that will have an international reach. In a show of support for technological development, the famous Californian company will invest around 650 million dollars in Spain over the next 5 years. With all these benefits, can you think of a better place to start a new life? If you are looking for the flexibility that allows facing and assuming new challenges in an increasingly changing world, remote working on the Costa del Sol becomes incredibly tempting. If you already have the freedom to choose where you want to live and work or just dreaming about it, contact us for your real estate needs!
Our recommendations for co-working spaces in Marbella.
Centro House is a luxury co-working space located next to Puerto Banus, that offers an exclusive work atmosphere for freelancers, start-ups or established businesses.  Their office was awarded with the prestigious title of Best Office in Spain at the 2022-2023 European Property Awards.
They offer:
Hot Desks
Fixed hot desk
Fixed private offices
Meeting rooms
Conference rooms
Event spaces
Gym
Communal terrace
Separate 4-bedroom Villa for overnight stays or business trips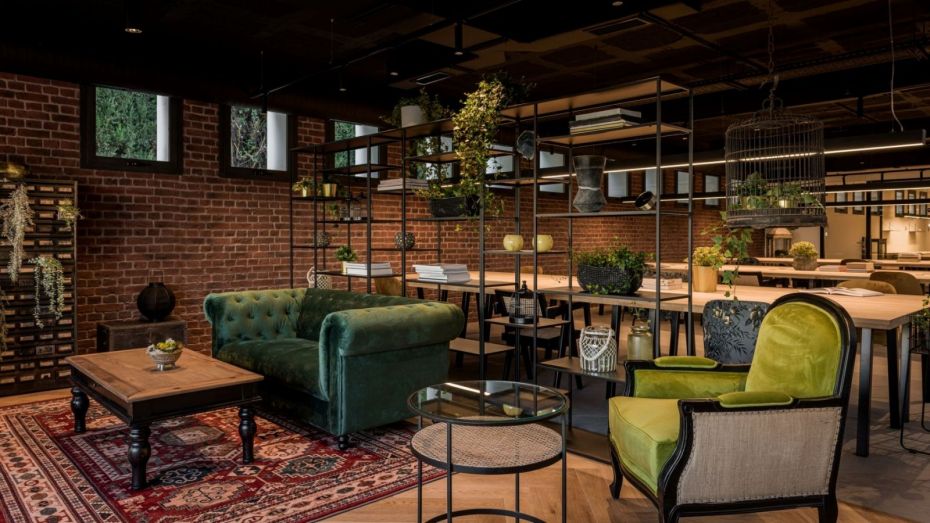 Our Space Marbella is a co-working space on Marbella's Golden Mile, that is a branch of the Global Co-working Community Our Space, which is perfect for freelancers and small companies.
Amongst other features, they offer:
Flexible Desks ranging from €99 (minimum stay of 5 days) to €249 a month.
Meeting rooms
Virtual office
24/7 access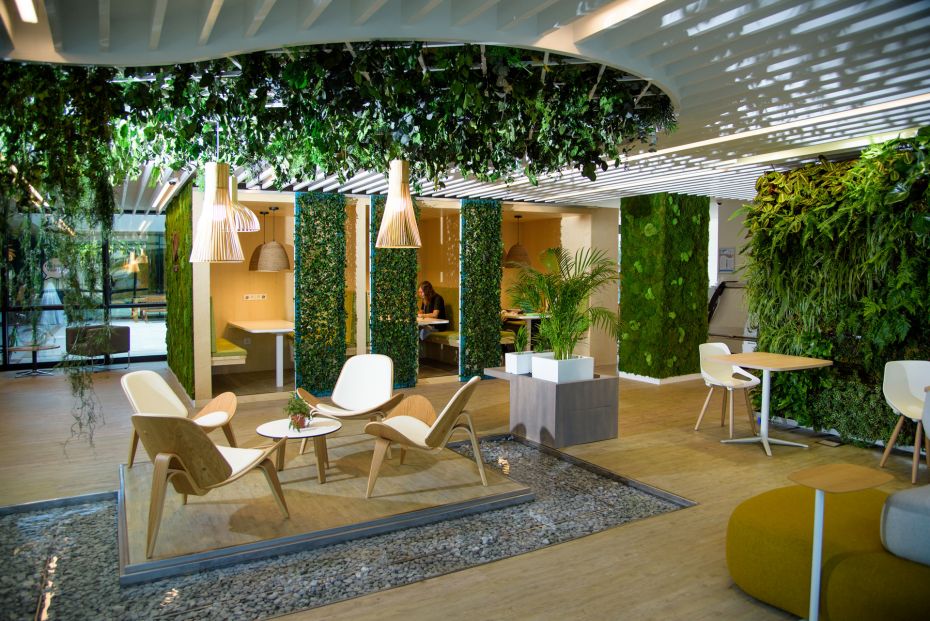 The Seed Room is a co-working space in Marbella designed for creatives in all fields. With the aspiration of creating a community of professionals, the space offers incredible sea views and an exciting working environment.
They offer:
Fixed individual work station
Fixed double work station
4 PAX Workstation
Limiter or 24 hour access
Conference room
Large private terrace
Incredible sea views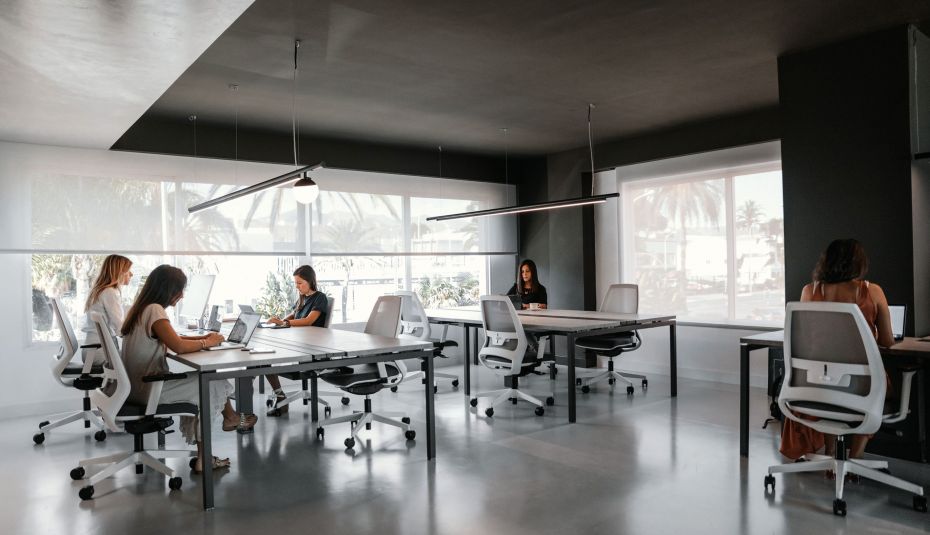 The Pool Marbella is an innovative co-working space based in the heart of the Golden Mile, offering professional working environments for teams and individuals. They will open their doors to the public on the 30th of November 2022.
The offer:
Private offices
Personal desks
Silent booths
Fixed desks (€450/month)
Flex desks (€250/month)
Amphitheatre
Meeting rooms
Members lounge
Business club (€395/year for 2022 and then €595/year)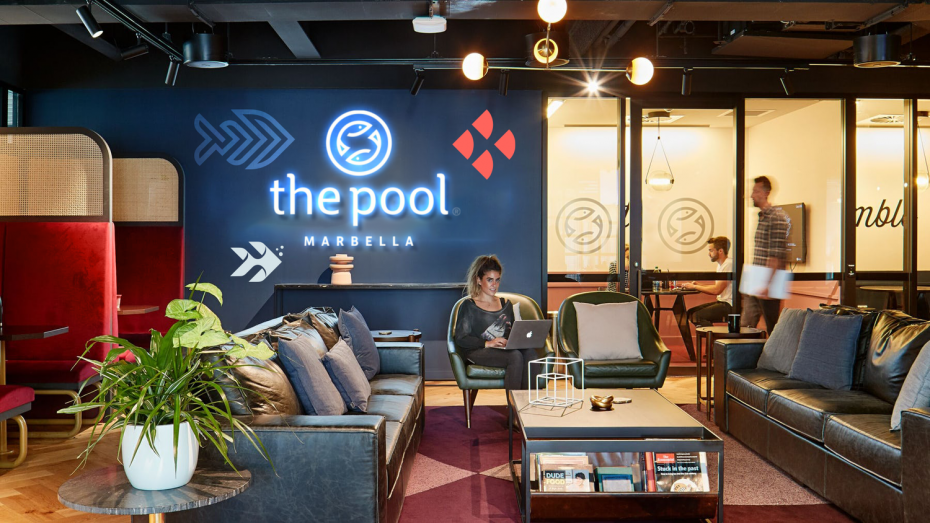 Cafe recommendations for remote working in Marbella.
GROUND is an artisan cafe and bakery located just outside of Puerto Banús open everyday from 08:30-18:00.
Hustle & Flow is a restaurant/cafe chain with locations across Marbella that promote high-quality health foods.
Rosas Cafe is a healthy food cafe in Puerto Banus who revolutionised coffee in Marbella with their unique coffee and bespoke beverages.
Celicioso is a gluten free/sugar free bakery and healthy food restaurant located in the prestigious Puente Romano Hotel, open Mon-Sat 09:00-01:00 and Sunday 09:30-22:00.
Organic Market & Food is a cafe and restaurant providing high-quality and nutritious food, open everyday from 09:00-18:00.
Dezentral is a healthy cafe that says coffee is their passion. Located next to Puerto Banús and the Hard Rock Hotel, it's open Mon-Fri 09:00-17:00 and Sat 09:30-17:00.
Miss Matcha Cafe is an organic matcha and natural food cafe in the heart of Marbella on the Ricardo Soriano, open Mon-Fri 09:00-21:00 and Sat 09:00-17:00.
Small World Cafe is a cafe and restaurant that provides fresh and healthy food, boasting a large terrace and cozy interior. Located in Le Village next to Le Roche University, its open everyday from 12:30-24:00.
Keto Royale Kafe is mainland Spain's first Ketogenic low-carb healthy restaurant and cafe located on the eastern outskirts of San Pedro de Alcántara, open everyday from 09:00-17:00.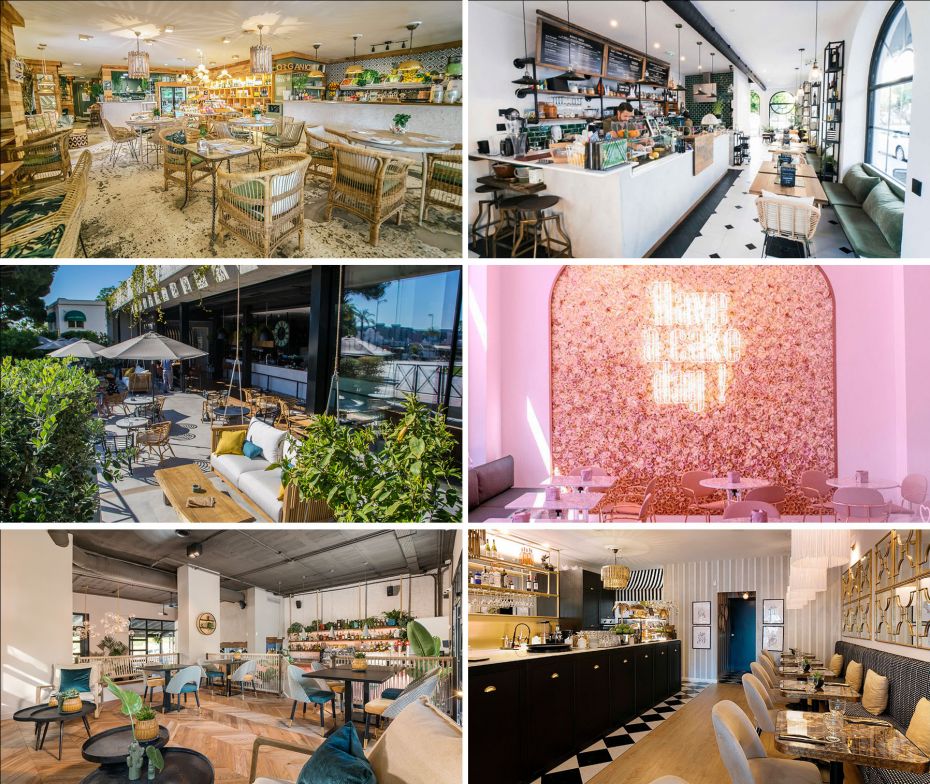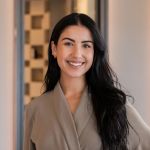 Collaborator Salma Hwedi