Golf Tourism for 2018 in Marbella
By Salma Hwedi on - 4m. reading time
Golf is a great attraction in Marbella and Andalucía in general. More than 50% of its golf courses are located in the province of Malaga, and Marbella has a large number of the best of them. In 2017, the Golf Federation memberships increased by more than 10% showed a growing interest in golf on the Costa del Sol.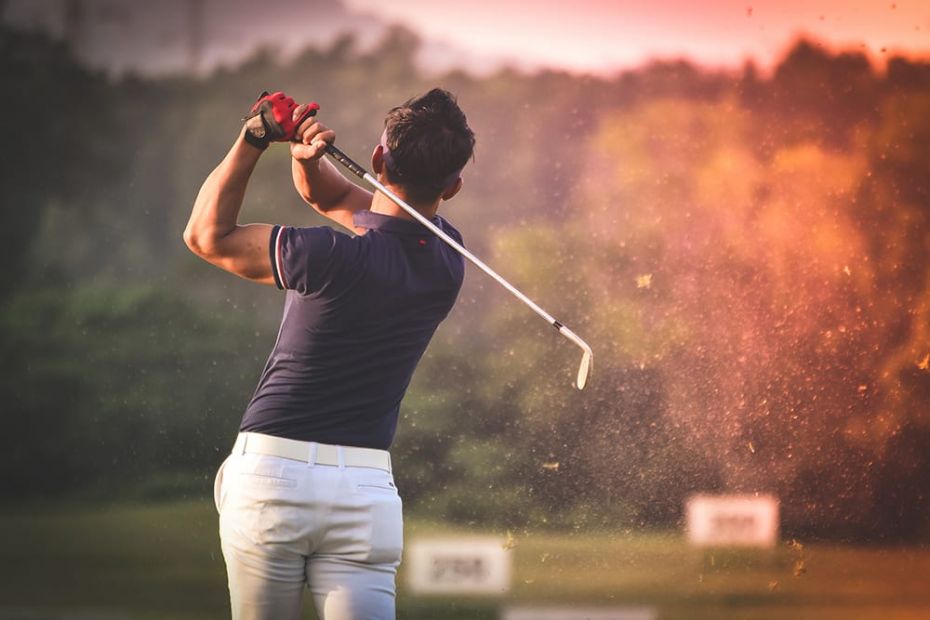 Who plays golf in Europe?
In Europe, United Kingdom and Germany are the countries that lead the ranking of golf federation, followed by Sweden, France and the Netherlands. The sum of Nordic Countries exceeds 850 thousand memberships demonstrating they are of great importance in golf tourism.
In parallel with the growth of the Golf segment with more than half a million trips the demand for residential golf tourism grows.
Housing demands have skyrocketed around the huge number of golf courses in Marbella and its surrounding areas.
The vegetation of a golf course brings a distinctive microclimate throughout the year, making temperatures softer in summer thanks to the evaporation and warmer in winter thanks to the accumulations of daytime heat in its wide green esplanades. In addition, the courses have great respect for the environment and nature. Living in front of a golf course offers the possibilities to enjoy the views, as well as the fauna that lives in it.
Is golf a sport or a life philosophy?
Many players and golf lovers decide to live near golf courses due to the facilities they bring.
In the first place, they represent a healthy life nearby Country Clubs that offer all kinds of health and wellness services apart from golf practice.
A golf course is always accompanied by a good restaurant where you can enjoy healthy and high-quality gastronomic delights.
Each golf course has its own Club where events are organized continuously to bring together members of the same social status. It's a great opportunity to meet new people and create friendships.
The golf courses are usually located in protected and very quiet urbanizations with total security, which is ideal for family living.
The best golf courses for their condition, views and quality of living are:
Designed by the legendary Javier Arana and enclaved in the most privileged place of Marbella. Its river is a part of the golf course offering the beauty and uniqueness.
Design by the prestigious architect Antonio García Garrido and characterized by its careful integration in the landscape with many different species of trees, and beautiful views over the Mediterranean Sea. Nearby there is one of the most prestigious hotels in Spain (Villa Padierna Palace).
Los Naranjos Golf stands out by its flat greens with a great diversity of flora, including orange and olive trees. The spectacular terrace of its Club, excellent renewed restaurant and interesting social life attract players from all over the world.
La Quinta Golf (Benahavis):
La Quinta Golf & Country Club is located in the Golf Valley of Marbella, in a place of exceptional beauty between the sea and the mountains. Adapted to all playing levels it also has an exclusive Sports Club, 5-star hotel, SPA, restaurant, etc.
Los Arqueros was the first golf course designed on the Costa del Sol by legendary Severiano Ballesteros whose desire was to adapt it to the harmony of natural environment. The views offered by this golf course are spectacular with breathtaking sunsets and sunrises.
Located just 5 minutes from La Cala de Mijas in the nearby valley with its own microclimate and magnificent views of the Mediterranean from practically all its holes. Calanova Golf stands out not only for its beauty but also for its good infrastructure and proximity to Fuengirola, Mijas and Marbella.
La Resina Golf (Estepona):
The magnificent tropical gardens of La Resina are reminiscent of the famous Augusta, a home to the most famous golf tournament in the world, hence its nickname 'Little Augusta'. It is considered one of the best courses in Andalucía.
It is a beautifully manicured golf course with circular route, multiple relief options and elegantly styled lakes and vegetation. The Capanes urbanization known for its high quality and good reputation is perfectly integrated into it.
Please do not hesitate to visit our blog to learn more about the areas and their properties.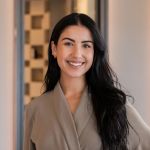 Collaborator Salma Hwedi