It's always sunny in Marbella | How to make the most out of your summer in Marbella
By Salma Hwedi on - 5m. reading time
Summer is the best time to reward yourself with a few relaxing weeks somewhere in a beautiful land that embraces your senses and makes you feel everything deeper, sharper and brighter. What can be better than stylish, vibrant and fun-loving Spain, especially its most seductive part, Andalucia? It is famous for the world-class cities and remarkably unspoiled pueblos, renowned masterpieces and UNESCO World Heritage sites, divine food and wine, sensual and sorrowful flamenco, golf and exhilarating outdoor activities.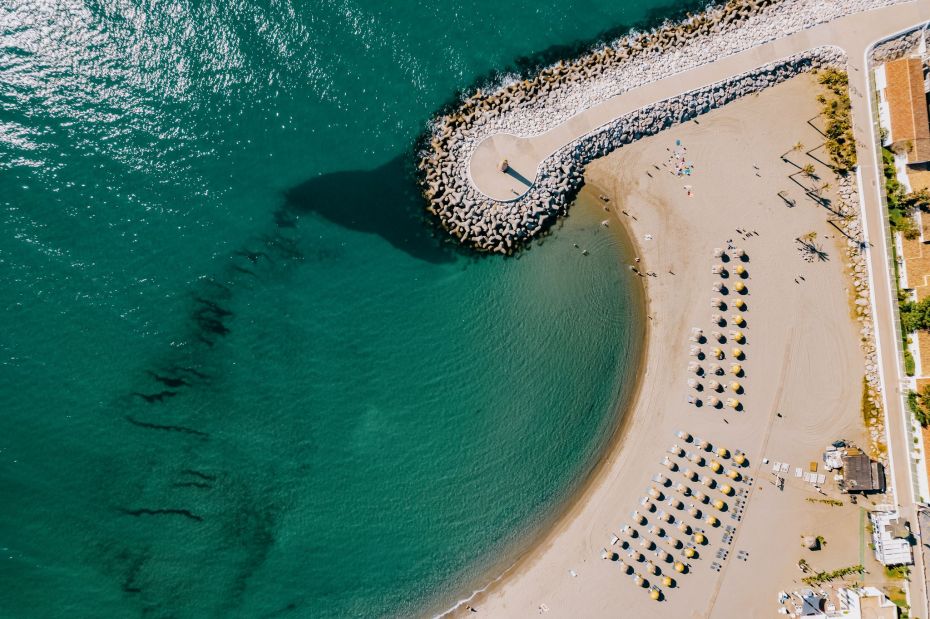 Come to Marbella to enjoy life, eat, drink and be merry. It will awaken your senses, from tapas culture to music, shopping and exploring. Walk, hike, and golf across stunning landscapes in the Benahavis area. Dance to the beat of top international DJs in Marbella's world-famous beach clubs, a hedonistic home to outrageous events that rival those in St Tropez, Miami and Ibiza. Experience harmony and activate the self-healing powers during health events in multiple Marbella's SPAs and wellness centres. The Blue-flagged beaches (this summer, the Malaga coastline can boast 36 beaches with excellent quality, 8 of which are in Marbella), the elegance of designer boutiques on the Golden Mile, and the Champagne sparkle of Puerto Banus nightlife and a much more complete experience.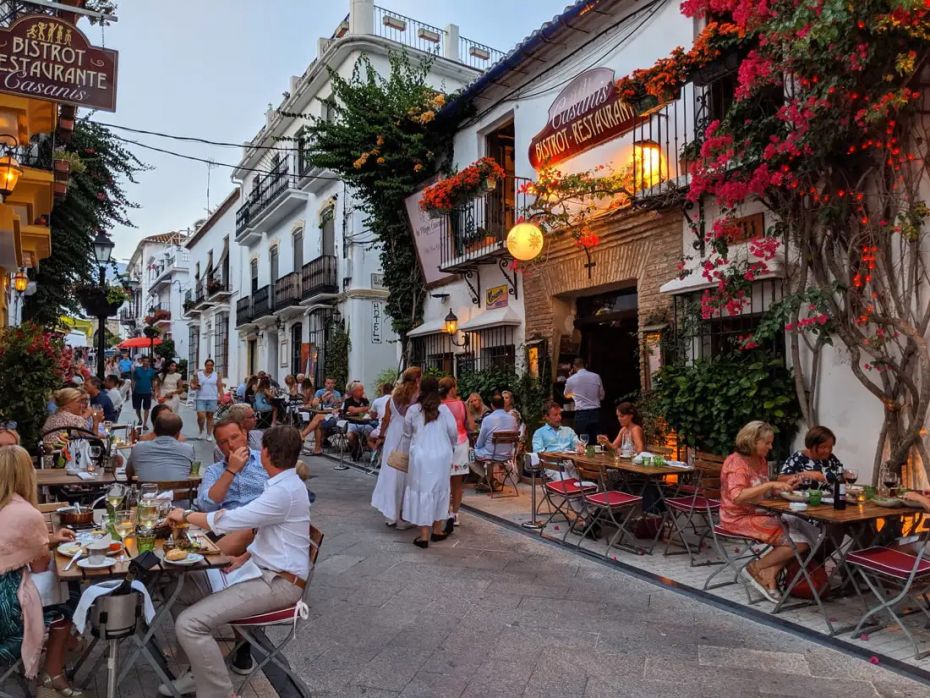 The average amount of sunshine in July is 31 days, and the number of rainy days is 0. The gates of a fantastic Bioparc, zoos, aqua parks, aquariums, amusement and theme parks for your kids are wide open (some even at night!). It's time to pair regional cuisine with incomparable wines and sip an ice-cold beer on a beachfront chiringuito before the EU brings an end to cheap alcohol in Spain, by pushing for higher taxes. This is because Spain collects €0.03 of taxes per 330ml of beer - well below the EU's average of 14 cents. This is also the time to lay your hands on fabulous July deals. Happiness comes from irresistible sales, mega promotions, massive discounts and the lowest possible prices. In a nutshell, it's a Gucci-Pucci-Miuccia lover's horizon, shopaholics heaven and foodies fiesta.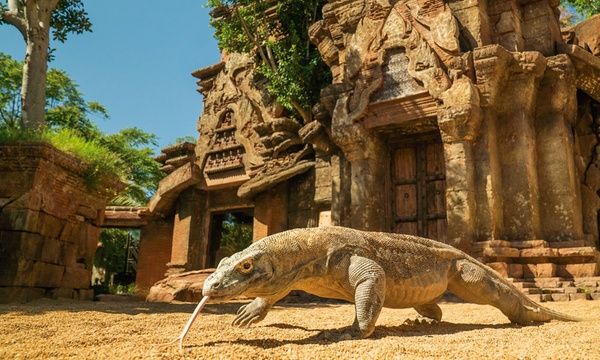 Marbella has plenty of superb hotels of an international standard of excellence. However, it also has a great alternative to hotels. Drumelia is happy to recommend you a collection of our luxury properties for rent. Serviced with modern technology, enjoying Mediterranean gardens and private swimming pools, these charming residences can offer you unique Marbella's quintessential lifestyle. Choose one of our villas, penthouses or apartments for rent and enjoy the atmosphere that brings comfort and adventure to life.
You will stay close to everything best that the desirable Costa del Sol has to offer. Just imagine: you soak up the authentic atmosphere in Marbella's Old Centre, sit at a lovely café in Puerto Banus and spot celebrities. Book a bed overlooking Africa in a beach club with a fun and funky vibe, or hit the beach to get a workout for both body and mind. You enjoy the company of friends, new and old, venturing from bar to bar for drinks and tapas, an essential part of the local social culture. You spend Saturday mornings at Nueva Andalucía market and Saturday night walks on the San Pedro Boulevard. In Marbella, every day is Saturday, and the night never ends.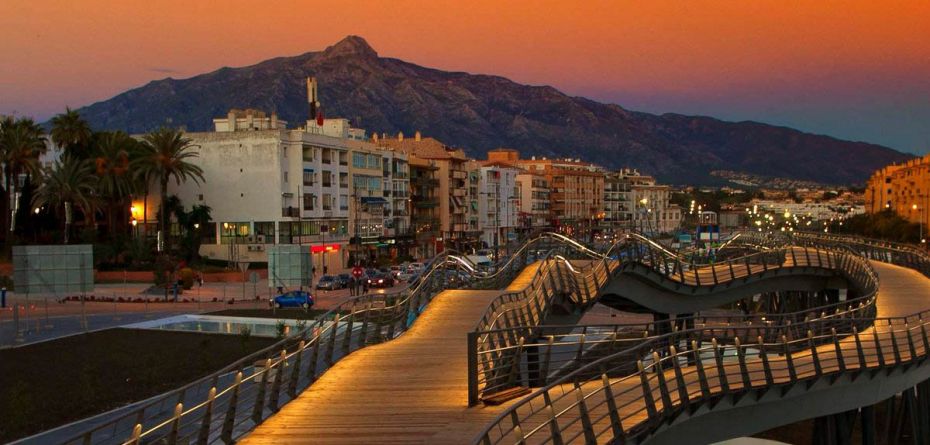 Fantastic nightlife, fun boat parties, Rockabilly Grand Premiere, Rooftop Piano concerts, Banus Summer Artisan Market, Marbella Arena (the glitziest place in town this month), there is so much going on under our famously sunny skies! Don't miss concerts and fashion shows of the best boutique festival in Europe, Starlite, which gathers music, culture and gastronomy in a single place (and what a place! that's another story, stay tuned). This year, some big names are Andrea Bocelli, Sara Baras, Raphael, Placido Domingo, Diana Ross, Il Divo, Diana Krall, Christina Aguilera, and Sir Tom Jones.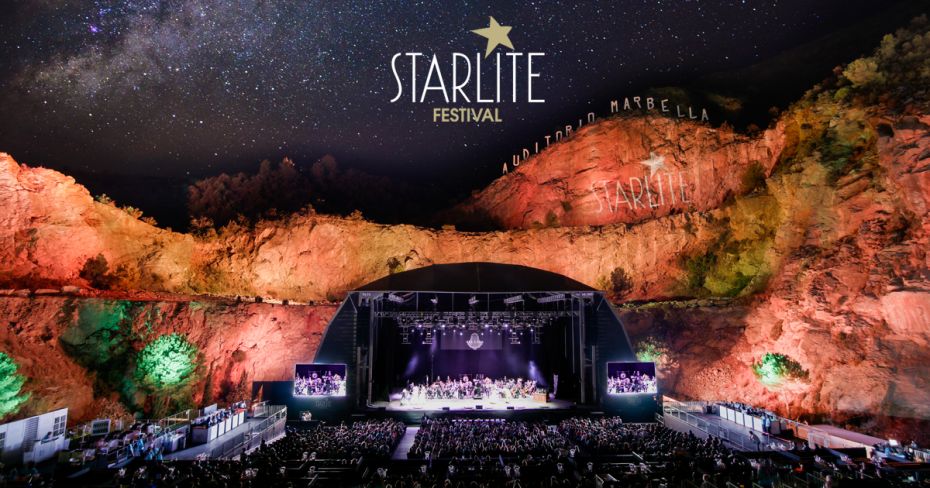 A visit to Marbella can result in many experiences. Do you remember Audrey Hepburn's message to the world? "Nothing is impossible. The word itself says, "I'm possible!". When Marbella became a jet-setter hotspot, the screen goddess savoured the barefoot luxury of the aristocratic Marbella Club Hotel. Soon she fell in love with Marbella and bought her own holiday home with her husband, producer Mel Ferrer in San Pedro, which became Casa del Mar Montessori School.
Yes, Marbella is one of those destinations that turn visitors into locals. You might feel at home too and start house hunting. They say buying a lovely home is to buy a better way of life. Marbella has it all. You can choose any home you like, a magnificent villa on the Golden Mile, a Mediterranean mansion in La Zagaleta or Sierra Blanca, a beachfront apartment in Puerto Banus where glamour and lifelong pleasure are very much the names of the game. Your choice can be a newly built modern house within the high-end golf resorts of Los Flamingos, La Quinta, Los Arqueros, or a unique contemporary eco-masterpiece in the middle of pristine nature in Monte Mayor. The future belongs to those who believe in the beauty of their dreams. Drumelia is here to help you make your lifestyle dreams come true.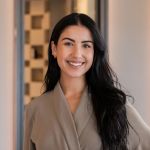 Collaborator Salma Hwedi