Top 10 Beauty Salons in Marbella
By Varia Sinichkin on - 8m. reading time
Marbella is a city that exudes sophistication and luxury, making it the perfect destination to indulge in much-needed self-care. When it comes to pampering oneself, the city boasts an impressive selection of beauty salons that offer exceptional services to cater to your every need. In this blog, we'll take you on a journey through our top 10 picks for beauty salons in Marbella, where you can escape the stress of everyday life and immerse yourself in a world of relaxation and indulgence. Whether you're searching for a rejuvenating facial, a glamorous makeover or a relaxing massage, Marbella's beauty salons will exceed your expectations.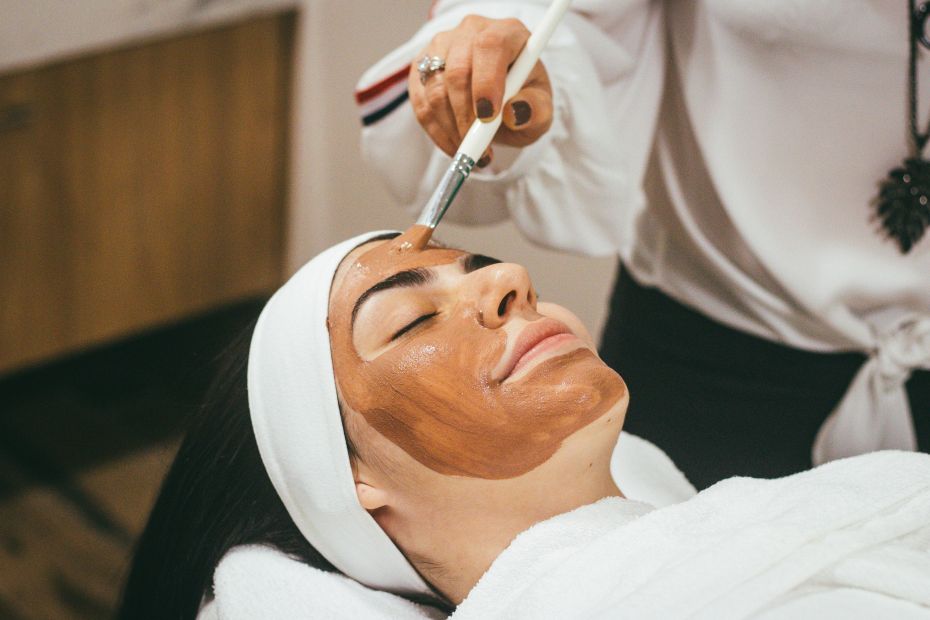 Glow Beauty 
Located in the heart of Puerto Banus, Glow Beauty is a haven for those looking to indulge in a combination of health and beauty treatments. With an extensive menu of services, including hairdressing, manicures, pedicures, and facials using premium brands like Biologique Recherche, Demalogica, and La Sultane de Saba, their aestheticians provide meticulous attention to detail, tailoring each visit to your specific needs. In addition, Glow Beauty features some of the latest cosmetic aparatology for certain treatments, as well as body treatments for cellulite and detoxing. To view their full list of services and make reservations, visit their website. You can visit their website for the full list of services and reservations. 
Website: www.glowbeautybanus.com
Address: Avda. José Banús, 9 · Edificio Málaga local 1A · 29660 Puerto Banús, Marbella
Opening Hours: Monday to Friday 09:00-19:00 | Saturday 10:00-15:00
Contact Number: +34 952 04 02 20
Pure Skin Marbella
Nestled in the famous Marbella Golden Mile, Pure Skin is a boutique salon with many awards, making it among the best in Marbella. Its welcoming interior will make you feel like the most important person in the room from the minute you walk inside, and the professional staff will make you feel at home. Pure Skin has gained recognition due to its exceptional service and wide range of treatments, including facials, body treatments, eyebrow and eyelash care, hair removal, and massages. They also have a variety of rituals available to delve into your health. Each service is tailored to your needs, and with over 30 years of experience, you are ensured to leave the salon feeling as beautiful as ever. You can check out PureSkin's website for detailed descriptions of treatments available.
Website: www.pureskin.es
Address: Oasis Business Centre. Local 3B Bulevar Príncipe Alfonso de Hohenlohe The Golden Mile. CTRA N-340 Km 176
Opening Hours: Monday to Friday 10:00-18:00
Contact Number: +34 951 134 983
NARYBU Salon
NARYBU Hair & Beauty is a top-rated beauty salon in Puerto Banus, Marbella, and the only "AVEDA Concept Salon" in the area. It provides organic certified products and up-to-date trends in the sector. The salon is run by Nary Song, a Korean based in Spain, who combines the best elements of Korean and Spanish culture to offer a unique experience for clients. Nary's secret to success is a "sixth sense" for hiring the right people, resulting in a family of excellent hairdressing, aesthetics, and well-being professionals. Aside from hairdressing, manicures and pedicures, the salon offers innovative aesthetic treatments that bring your natural beauty to life. For more details, you can visit the NaryBu website.
Website: www.narybu.com
Address: Edificio Marina Banús Nº3, Local 30. Puerto Banús, Marbella
Opening Hours: Tuesday to Saturday 10:00-19:00
Contact Number: +34 646 88 46 06 (WhatsApp)
Cryonis
Cryonis is the leading Cryotherapy centre in Marbella, catering to individuals looking to improve their health and well-being. Cryotherapy is a unique treatment that uses extremely cold temperatures to stimulate the body's natural healing processes, leading to a wide range of benefits, such as improved regeneration, reduced inflammation, and increased energy. You can choose from a wide range of Cryo-based treatments, including the popular Cryo Wave face and body treatments, which use the power of cold to tighten and tone the skin, resulting in a more youthful and vibrant appearance. Additionally, they offer Hydrofacials, a treatment that uses water and serums to hydrate and nourish the skin, leaving it soft and supple. For more detailed information on treatments offered, you can visit the Cryonis website.
Website: www.cryonis.es
Address: Avenida Playas del Duque, Casa Sevilla, Local 3, Puerto Banús
Opening Hours: Monday to Friday 10:00-19:00
Contact Number: +34 952 634 521
OxygenSpa
A different, modern approach to wellness - OxygenSpa is the new trending treatment worldwide. An alternative to SPA treatments, OxygenSpa offers an immersion into an airlocked room, where gases such as oxygen, hydrogen and carbon dioxide are manipulated to increase their pressure. This is beneficial to the regeneration of human organs and tissue, as well as antioxidation and blood flow. With a modern interior equipped with areas for relaxation and entertainment, OxygenSpa is the place to be to reach a healthier you. For details, you can visit their website.
Website: www.oxygenspa.es
Address: Av de Barcelona 8, San Pedro de Alcantara, Marbella
Opening Hours: Monday to Sunday 10:00-20:00
Contact Number: +34 623 402 334
Milk & Roses
Milk & Roses is a beauty salon run by the renowned Rachel's group in Marbella, emphasized by its years of experience and professionalism. With a philosophy of "surround yourself with beauty and be happy," the salon aims to promote self-care and positive energy. The menu includes various services, including makeovers, manicures, relaxing facials, body wrapping and massages. Clients are encouraged to visit and experience the magic of Milk&roses in paradise. You can visit their website to learn more about their pricing, services and contact information.
Website: www.lepetitmilkandroses.com
Address: Edificio Nereida, C. Estébanez Calderón, 6, Local 11, 29602 Marbella, Málaga
Opening Hours: Monday to Saturday 10:00-19:00
Clinica Dra Larisa Pastushenko
The esteemed Clinica Dra Larisa Pastushenko is a leading provider of top-tier cosmetic surgery and aesthetic medicine services in Marbella. From rejuvenating facials to transformative botox treatments, this clinic offers an extensive range of options. Clients can expect nothing less than exceptional results, thanks to the clinic's use of premium-quality cosmetic products like Zo Obagi and Biologique Recherche. For further details, individuals can contact the clinic via telephone.
Address: Av Playas del Duque Loc 6, Puerto Banus
Opening Hours: Monday to Friday 10:00-18:00
Contact Number: +34 952 814 622
Arques Clinic
Discover the personalised aesthetic medicine services offered at Arques Medical Clinic, where they say beauty is projected from within to the outside. Dr Mario Arques, a specialist in this field, values personalised attention and personally overseeing each patient's treatment. The clinic's commitment to individualized care ensures that every patient receives the best treatment to meet their unique needs. Trust in the caring and attentive approach of Dr Arques and his team to experience the ultimate in comfort, satisfaction and results.
Website: www.arquesclinic.com
Address: Marina Banus III , Local 30, 29660 Marbella, Málaga
Opening Hours: Monday to Saturday 10:00-21:00
Contact Number: +34 662 40 84 08
Dra Sonia Ocaña Clinic
The Dra Sonia Ocaña Clinic clinic was founded with the goal of providing advanced aesthetic medicine treatments, drawing on over 15 years of experience, continuous training, and a commitment to professionalism. Their mission is to prioritise the well-being of their patients through an approach based on naturalness, honesty, and transparency tailored to their unique needs. Dr Sonia Ocaña Clinic collaborates with leading international professionals in the fields of aesthetic medicine, physiotherapy, plastic surgery, and chiro massage, ensuring that its patients receive top-quality care from industry experts.
Website: www.clinicadraocaña.com
Address: CC Isdabe del Sol, Av. Matas Verdes, 2, Local 5 bajo, 29688 Atalaya Isdabe
Opening Hours: Monday to Friday 10:00-14:00
Contact Number: +34 951 56 05 77
Skin Care & Beauty Clinic Marbella by Magda Walters
The Skin Care & Beauty Clinic, located in Marbella's Puerto Banus, has provided a range of skin care treatments and medical pedicures to an international clientele since 1997. Magda Walters, a qualified nurse with extensive experience in the health and beauty industry, runs the clinic. Magda believes in the importance of staying up-to-date with the latest techniques and treatments and has completed a specialized skin care course in needling. Her commitment to ongoing training extends to her staff, who are required to attend annual courses. The clinic's skin improvement programme is a point of pride for Magda. Each plan is tailored to the individual, utilizing high-quality products and advanced techniques. The clinic aims to provide exceptional care and service to its clients, backed by Magda's years of experience and medical expertise.
Website: www.beautyclinic.es
Address: Marina Banus II 2E E2 9660 Puerto Banus
Opening Hours: Monday to Tuesday 10:00-18:00 | Wednesday 10:00-20:00 | Thursday to Friday 10:00-18:00
Contact Number: +34 689 36 21 87 (WhatsApp)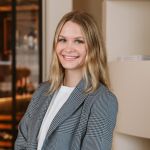 Copywriter
Varia Sinichkina
Varia is currently living in New York City where she is hard at work completing her Bachelors degree in Creative…