Book your place in the sun: Dolce & Gabbana Beach Club, in Los Monteros Marbella
By Leon van Huyssteen on - 5m. reading time
Nothing comes together quite like summer and Marbella.
Making beach clubs one of the stand-out sensations to experience in the balmy months down the Costa del Sol.
Once again, Los Monteros, Marbella, is joining the list of prime locations hosting elite beach club events.
And this, year, a very special guest is invited...
Dolce & Gabbana!
That's right. The famed Italian fashion powerhouse will be taking over La Cabane, located in the Los Monteros Spa & Golf Resort !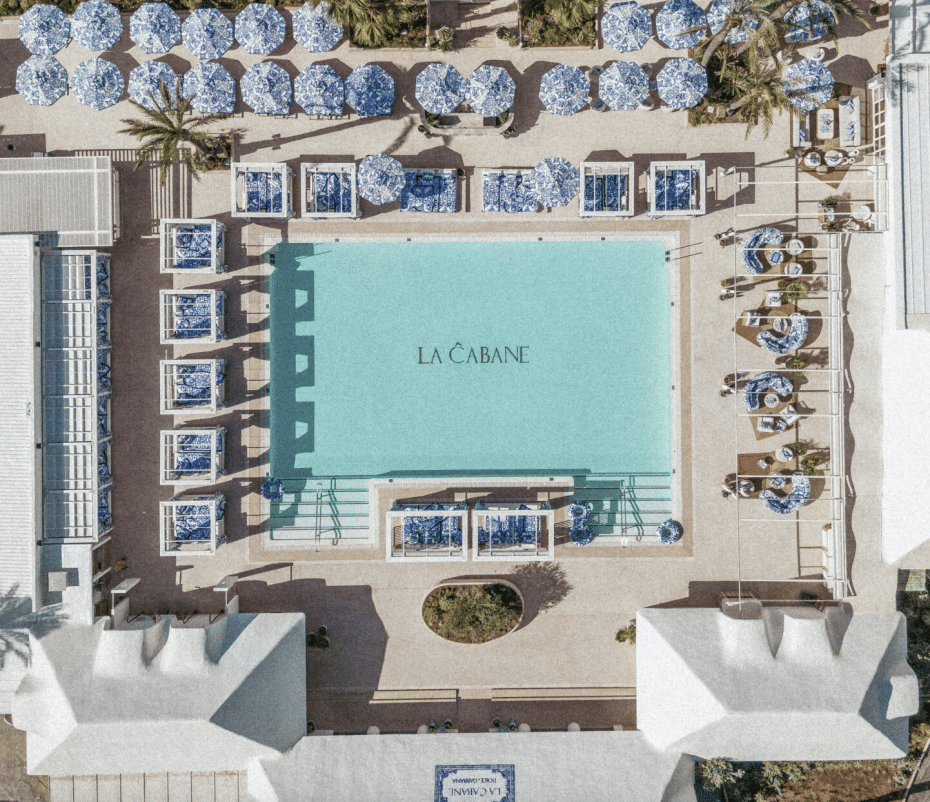 When is the Dolce & Gabbana Club open?
It's already open, with a Balinese sun bed waiting for you!
Opening hours:  11am to 9pm (except Tuesdays and Saturdays until 00:00)
Kitchen hours: 1pm to 5.30pm
Telephone: +34 951 55 22 16 (customer service 11-19h)
Spain
Who created the Dolce & Gabbana Club at Los Monteros Marbella?
To represent the colours of the sea, Dolce & Gabbana chose their iconic Blu Mediterraneo print with which to redecorate the entire club. Assisting with the staging of the event is the renowned Grupo Mosh, who firmly believe that a brand can create a lifestyle. Blending leisure and luxury, they already have 6 restaurants behind their name.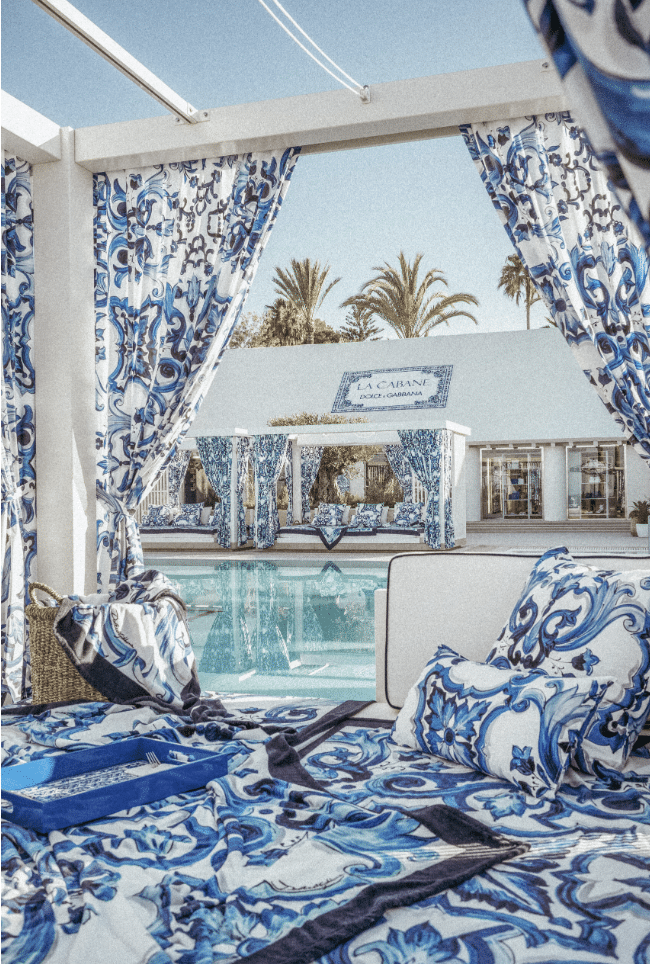 Already a name to contend with, La Cabane counts as one of the stellar venues of Los Monteros, Marbella. Proudly providing its premises for an entire redesign and redecoration courtesy of the stellar Italian clothing brand, their revamped premises are a sight to behold. A paradise for those seeking the finer things in life:
Sea, sun, music and fine dining.
And on that score,  another big name is proudly joining them...
Fantastic fusion food, made by a master
3 Michelin Star chef Dani Garcia is no stranger to Marbella. For years, his restaurants such as Bibo, Lena and Lobito del Mar have wowed food lovers from all over the world.
Which is exactly where he draws his inspiration from.
To cater to the select appetites who visit the Dolce & Gabbana club, Garcia has blended a range of influences, years of skill, and one primary culinary focus: the unmistakable flavours of the Italian Mediterranean coast.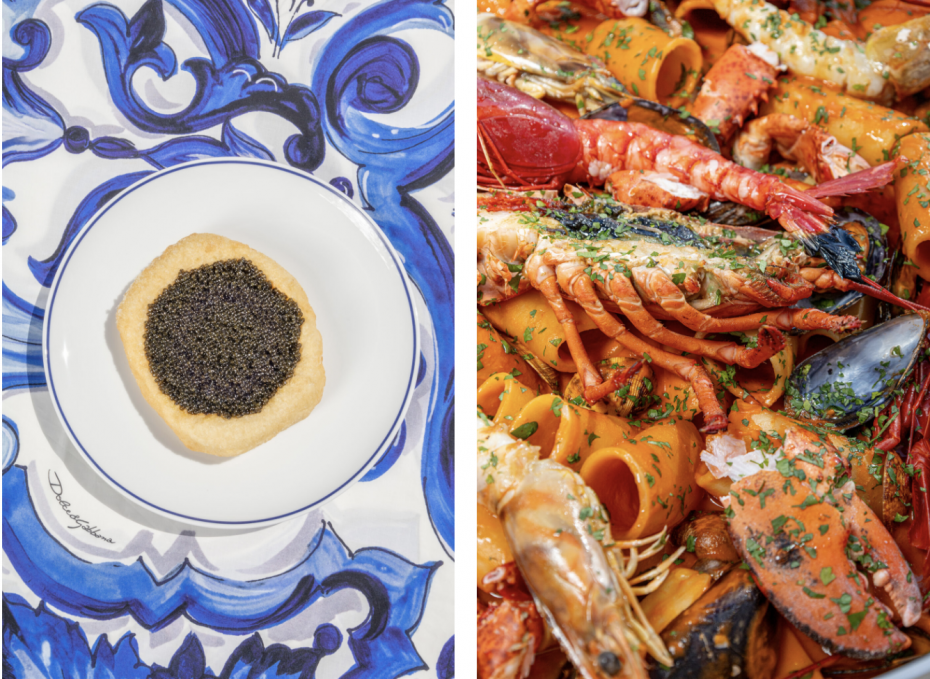 This year, guests can enjoy everything from pasta, pizza and caviar to second courses with a marked Italian-Mediterranean style that transport you to the Amalfi Coast, to a raw bar with a smart variety of fish and seafood, all with the unmistakable stamp of the chef from Marbella.
According to Garcia, the collaboration with Dolce & Gabbana opens up a "new gastronomic language" along with a "world of possibilities."
Can I buy Dolce & Gabbana items at the beach club?
Need you ask?
To seal the deal for an immersive experience, the clothing brand will open a pop-up store catering to the exclusive tastes of Marbella's jet-set.
Offering all the items to make your holiday a glamorous one, the shop will display key items of their signature Mediterraneo Blu collection. Presenting far more than a look, but a memento of your stunning day at the club.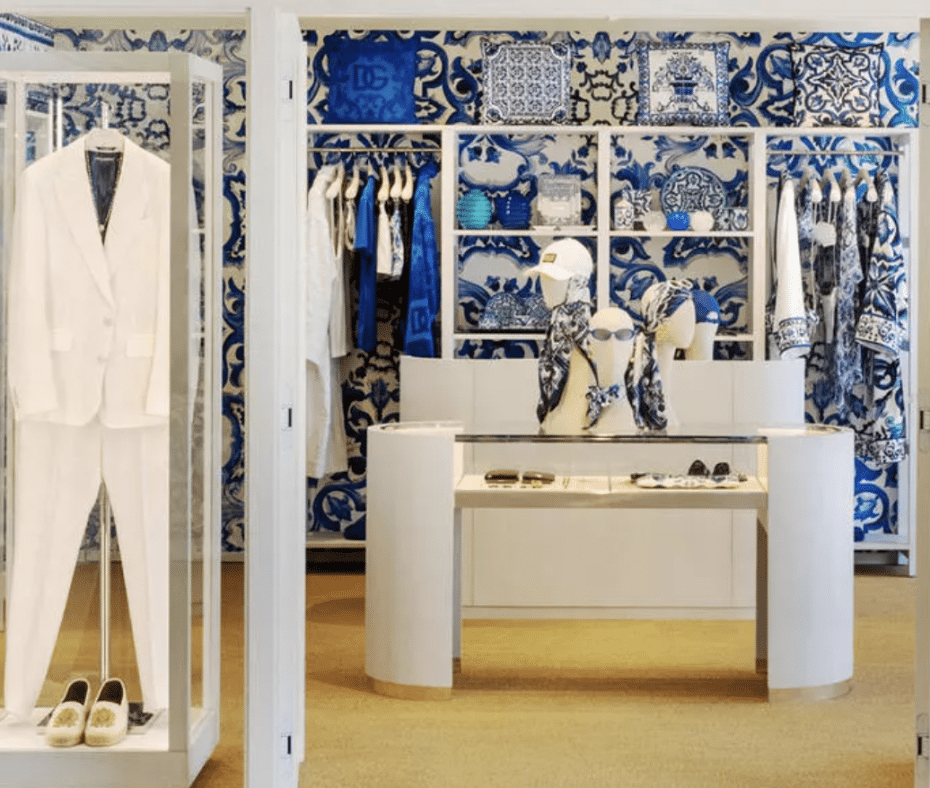 Also be sure to check out their captivating and seductive Women's Collection for 2023/24. Along with plenty other accessories to help create a rounded look of the moment, that's sure to impress.
What makes Los Monteros such a special place to visit? And live?
A select urbanisation set to the east of Marbella, Los Monteros boasts a beautiful beach, quiet neighbourhoods and a prestigious hotel, the Los Monteros Marbella Hotel and Spa.
Yet despite its quiet character, Los Monteros is centrally located, and easily accesible. And counts as resident the world-famous Spanish actor, Antonio Banderas!
Among many amenities, the Hospital Costa Del Sol as well the Santa Clara golf course are just a stone's throw away.
How can I get to Los Monteros Marbella?
Though it boasts quiet and privacy, Los Monteros is very centrally located. It is quiet enough inside the urbanization to barely be aware of the A-7 coastal road, and yet it is very close. Marbella is maybe five minutes away, while Puerto Banús lies between ten and fifteen minutes away. Los Monteros is also home to a superb selection of golf courses and Malaga international airport lies about 45 minutes away.
What other surprises are there at the Dolce & Gabbana Club?
In a cheeky bit of creativity, Dani Garcia has come up with a special treat in line with the one-of-a-kind brand he will be representing. The Dolce room. Here, as you can guess, visitors will be able to sample a delectable selection of the sweetest treats.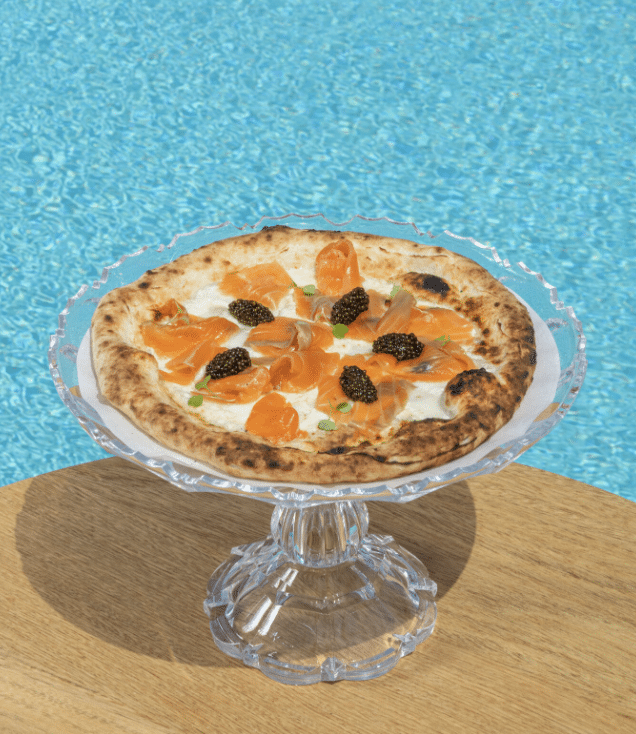 In the room, you can sample one of the best sellers, the DG Logo Bag in different flavours (vanilla, passion fruit and command, and pistachio). As well as others inspired by the brand with yoghurt and raspberry rose and lemon.
What amazing villas can be found in Los Monteros, Marbella?
Situated in the elite enclave of Los Monteros Playa, Villa Sapphire is a modern masterpiece, a fusion of stunning design and clean, elegant lines.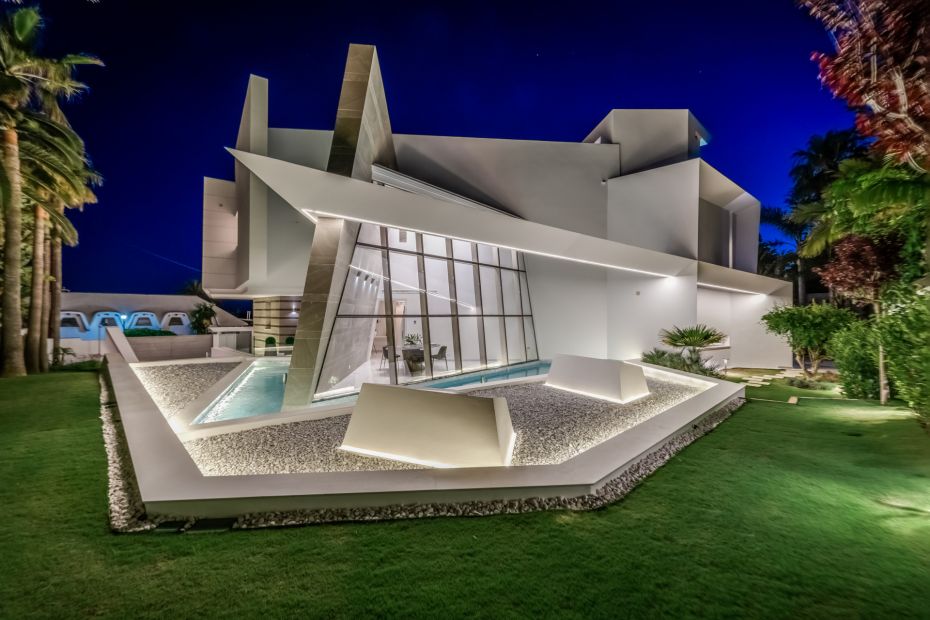 Created to the highest standards, this one-of-a-kind villa is definitely an on-trend cool project. It's futuristic, imposing and larger than life. Don't some parts of it resemble a ship? While others remind more of a spaceship than a house, featuring a white palette outside and inside, with a utlra-clean aesthetic that awes as it pulls you in.
Beds: 6
Baths:6
Built:

1,229 m²

Plot:

1,500 m²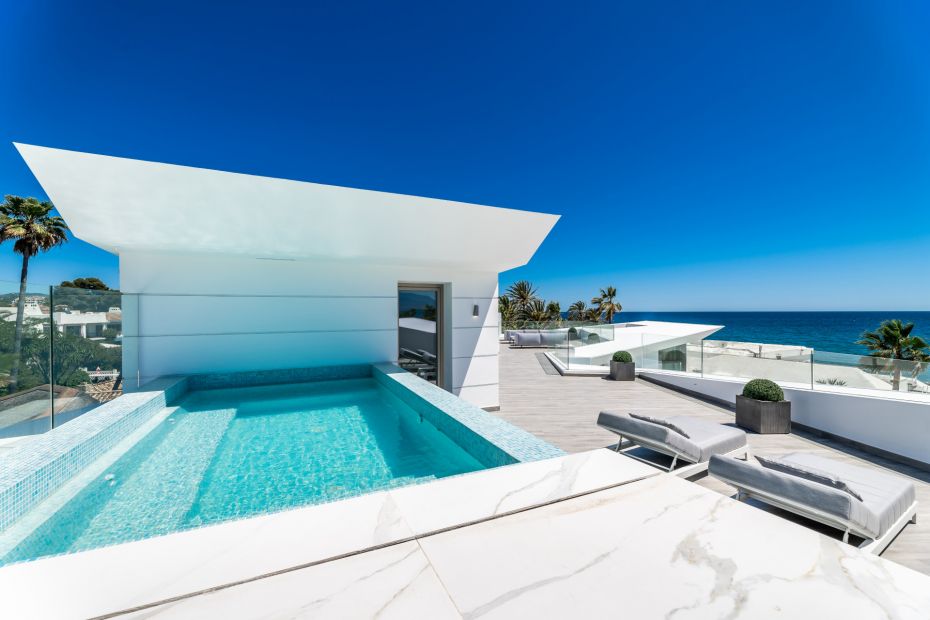 Who can help me find more stunning properties in the region?
As a luxury real estate specialist, Drumelia combines years of experience with innovative marketing and unmatched drive.
To help you find the house, villa or apartment just for you, don't hesitate to contact us, today!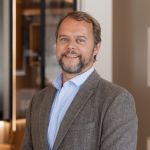 Copywriting Manager
Leon van Huyssteen
Leon has written for a broad range of brands in several agencies and countries. Promoting everything from startup brands to…