Purchasing a raw land in Marbella
By Salma Hwedi on - 7m. reading time
Purchasing real estate is a long process that needs a serious approach. Therefore, I would like to give you valuable tips and advice and share some information you may find useful. I will start with the subject of purchasing land for construction. My goal is to help you avoid the pitfalls in the purchasing and construction processes in order for you to protect yourself from unexpected problems and hassles in the future.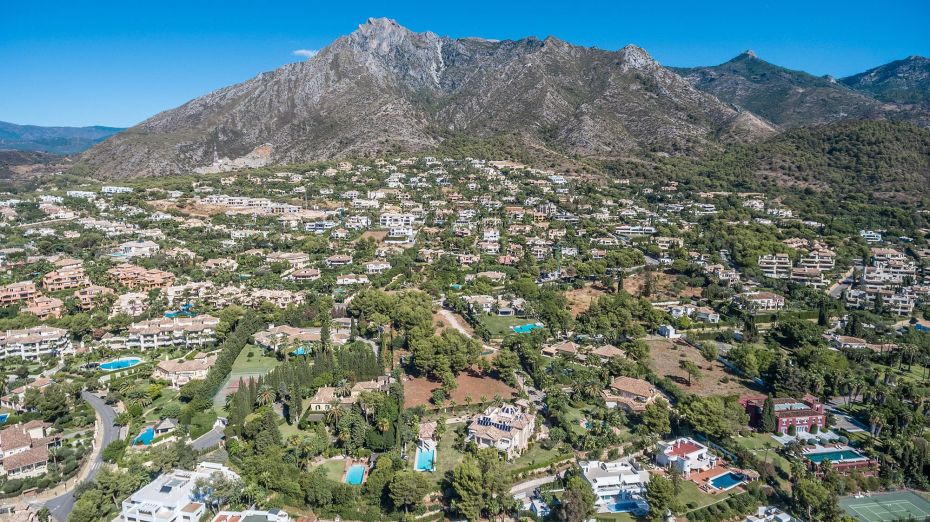 So, your original aim is to buy a plot for the construction of a house. Raw land is the materia prima, the starting point, the point of departure to the adventure of building your dream home. You may have heard this well-known real estate motto - «location, location, location». Well, it applies to raw land above anything else. The task of choosing the plot requires careful attention to all the subtleties, because the pitfalls can be very diverse and expensive. First of all, you need to find out the parameters and general purpose of the plot you're looking at, according to Marbella's general development plan (GDP). Sometimes on 1000m2 you can only build a 250-400m2 house, while another 1000m2 can support a multi-story building.
However, Marbella's GDP usually only allows construction of houses around 2-3 floors tall. Raw land is divided into a few main categories. Private residential construction can be of 8 different types, each with its own parameters and characteristics. It's advisable to contact Marbella City Council and obtain information about the future development of the area your potential plot is part of - any infrastructural expansion, highway construction, industrial growth or any other potential influences on the economy around your future property.
When you have chosen your plot, next in line are some investigations, one of which is archeological, since it's not unusual to stumble upon ancient Roman ruins or Arabic artefacts in southern Spain. Such discoveries are what delayed the opening of Malaga underground, which was originally planned for 2011. If we are talking about large sectors of land development, particular attention should be paid to the local hydrology - namely over- and underground rivers. You might see a dried up riverbed, but it could be under protection by the Andalusian Water and Environment Agency. Also, don't forget about green space. It may seem like no big deal to cut down a couple of trees on your territory, however the city council can require you to compensate that loss, in some instances manifold, which can turn out to be expensive, as for example a single olive tree Angelina Jolie gave her husband Brad Pitt as a gift cost her around €20,000.
"It would also be great if you discovered crude oil deposits under the plot you bought, but, unfortunately, during many years that I've worked in Marbella real estate market, that hasn't happened yet."
Worst case scenario, you may not be permitted to cut down trees at all, which could result in the future problems during the construction process. In addition, consider the geotechnical engineering, as the types of terrain and soil determine the foundation, drainage, landscaping works and the general safety and durability of the future building. It would also be great if you discovered crude oil deposits under the plot you bought, but, unfortunately, during many years that I've worked in Marbella real estate market, that hasn't happened yet. It is useful to check the accordance of real geographical boundaries of the plot with those shown on the cadastral map. For instance what could happen is, you can see a fence standing in a particular location, while the map shows it to be a meter further. However, in reality, your neighbour has already planted some fruit trees in that same meter wide area. This kind of discrepancies can happen more often that you would imagine. There could even be the issue of  misinterpreting the cadaster, if it doesn't represent reality accurately enough. The relationship with your neighbours can actually involve a lot of stress for both parties, as the planned construction will sooner or later produce loud noises, causing discomfort for them, and in some cases turning them into your enemies.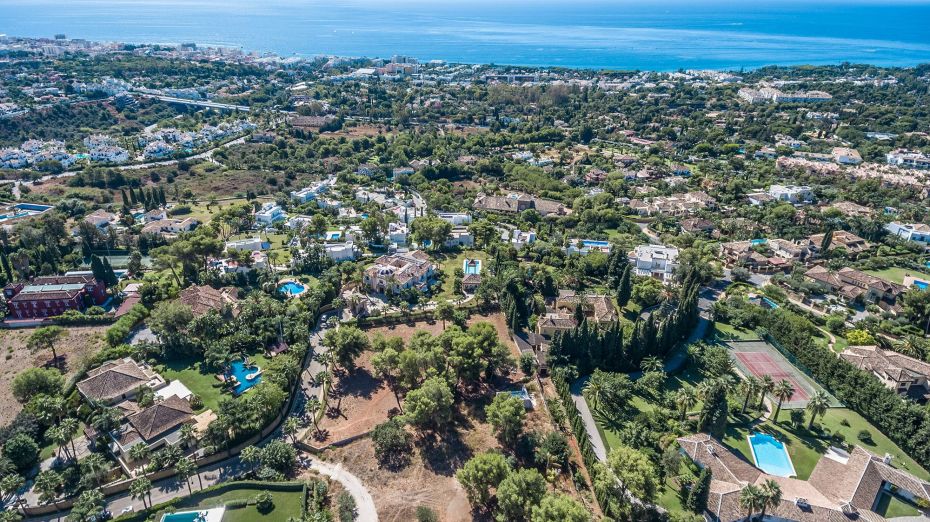 I recommend you to look into any restrictions or easements that may be involved in the use of the plot. For example, although the GDP may allow you to build a 2-story private residential villa on a plot, upon looking into the details of the paperwork you may find out there is a so called 'view easement' - meaning your neighbour up the hill signed a special document with the previous owner some time ago, making the construction of anything taller than a single-story building prohibited, even if all the other legal regulations allow it. You have to agree - that is something you need to know in advance! The process of choosing raw land is similar to that of choosing finished property: the buyer is looking for a prominent plot with an even shape, far enough from neighbours, highways and power lines. However, in today's market finding an ideal plot is difficult. There's less and less land; it has urban difficulties, and sometimes there's just not enough of it, so the buyer has to purchase and reform an old piece of property because the land he/she was dreaming of just isn't there. While driving up the road, an uninformed person may think: "So much land around, you could build many houses and blocks of flats", but that could be an open space reserve serving environment protection purposes, or reserved-use land, or a so-called 'equipamiento' - land reserved for special use, such as recreational, sports, historical, cultural, religious, etc.
"Marbella is a known luxury brand…"
In my opinion, Marbella needs a new general development plan. It is very likely that the city's land development will expand to the east and west. It may be that whole areas will have groups of buildings demolished in order to free up land for further development, which is what happens in large cities. Of course, that won't make Marbella a megapolis, however lately adjacent towns and villages are being actively integrated into the city. I remember the times when Calahonda was called Calahonda and Los Monteros was Los Monteros. And now you go from San Pedro till Cabopino, and all that is just one city called Marbella. On top of that, people living in La Zagaleta, which belongs to the municipality of Benahavis, put on their business cards: "Zagaleta, Marbella". Of course, it's more a question of prestige than that of territory.
Marbella is a known luxury brand, and I think it will only grow further.  Mark Twain once said a witty, but also a very wise thing: "Buy land, they're not making it anymore." Since then, the real estate world hasn't changed much, except that there is now less vacant unused land. However, it is still considered a reliable investment, and I hope that if you decide to follow Mark Twain's farseeing advice, my professional guidance will help you.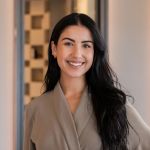 Collaborator Salma Hwedi
Plots for sale in Marbella