International Communities in Marbella.
By Salma Hwedi on - 3m. reading time

Undoubtedly Marbella is one of the most cosmopolitan towns of Spain with more than 140 nationalities living here.
Some of them have created small neighborhoods and local social meeting points. Schools and real estate agencies with foreign-language skills are a good starting point to locate these colonies.
UK Residents.
They are concentrated mostly in urban areas of San Pedro and Marbella, Puerto Banus and Aloha area in Nueva Andalucía. The vast majority live in golf resorts' apartments and the nice views are crucial to them. If we decide to look further we could say Istán and Ojén are also popular among Anglo-Saxon expats.
The Americans.
The Americans are much more scattered, although we will find small communities in the second beach line of San Pedro and in Nueva Andalucia, Benahavis, with higher purchasing power, as well as Estepona and Nerja. The American Club of the Costa del Sol is their meeting point.
Belgian residents
Vanessa Van Campe from the BBCCE tells us that the new Belgian residents are moving towards Estepona, but their community at Riviera and a high dispersion along the all the coast remain present. Their preferred meeting places are French-speaking restaurants, such as the Casanis. Flemish and German speakers from Belgium are more concentrated on the area from Cabopino to Fuengirola.
The French.
These residents have expanded over the entire coast, but concentrate around Nueva Andalucia, Puerto Banus and Urb. El Gamonal. The El Gamonal restaurant is one of their favourite meeting point. They have two French clubs (the Francophones of the Costa del Sol and the Lions Club) and a magazine called Café Créme.
The Nordic.
The specialists in Northern European communities market, Maurice Horsten and Philipe Henry tell us that Elviria is the main ant-hill on the Costa del Sol for the Northern Europeans. The area of the Rosario is not far behind. We have found that Atalaya is popular among Dutch, Swedish particularly like Urb. Las Petunias and Linda Vista in Nueva Alcantara, and Norwegians are all over San Pedro. Let's not forget Calahonda and Fuengirola with a high concentration of Scandinavians around their churches.
"Elviria is the main ant-hill on the Costa del Sol…"
People from the Nordic countries, especially Swedes can be found almost all over Nueva Andalucía Centro plaza is one their favourite places with Swedish banks, cafe and Nordic shops. We will also find them practicing their swing on the golf courses of Los Naranjos, La Aloha, Quinta and others.
The Russians.
The Russians have less communication skills however this does not make them unnoticed in the areas of the Sierra Blanca, Golden Mile, La Zagaleta and Puerto Banus. Their luxury cars and large villas give them away quickly. We can find them in their favourite clubs and restaurants, such as D-Wine and Kitch Social Club in Puerto Banús, Marbella Club Café and La Suite Club at Puente Romano Resort.
Oti Gª Díaz-Ambrona responsible in Marbella's Townhouse for international resident deparment, confirms that in general this 2017, all has been good news and Marbella is increasing its international resident population.
In conclusion, we present a new saying. Tell me what agencies are around and I'll tell you who lives here.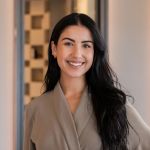 Collaborator Salma Hwedi