FIRST LOOK: Sotogrande has a brand new luxury address – Villa NIWA!
By Leon van Huyssteen on - 7m. reading time
A mix of exquisite summers and mild winters, the grandeur of the Mediterranean and an oasis of greenery...  that is Sotogrande.
This exquisite luxury settlement is a nothing less than a gem of living. Including the world-famous La Reserva Club and Real Club Sotogrande, Sotogrande is a paradise for sports lovers which covers world-class polo, tennis, sailing, and water sports for all ages.
As a place to live, it is rapidly establishing itself as a haven of luxury living. And rapidly growing.
Overlooking this oasis is a future masterpiece in the making, reflecting the grandeur of the area.
A creation set to rewrite the rules, called NIWA.
Drumelia is proud to be the first to bring you images and information of this striking luxury development.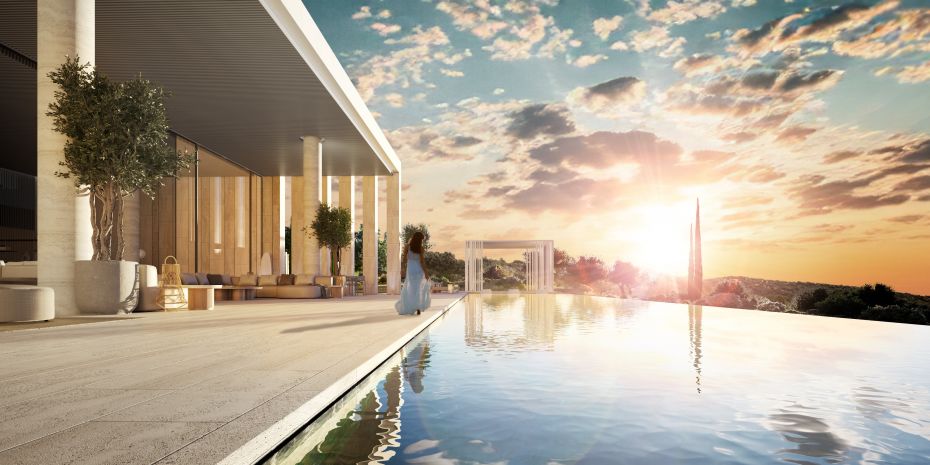 A magical location, overlooking Sotogrande
Set on a sloping hill overlooking the prestigious coastal settlement of Sotogrande, the proposed plot for the construction of NIWA is a sight to behold.
As part of the The Seven property development, the location couldn't be more ideal. Edging the lush La Reserva golf course, the smell of endless greenery penetrates the senses, all with a stunning view of the sea.
But more stunning will be the villa that soon occupies it.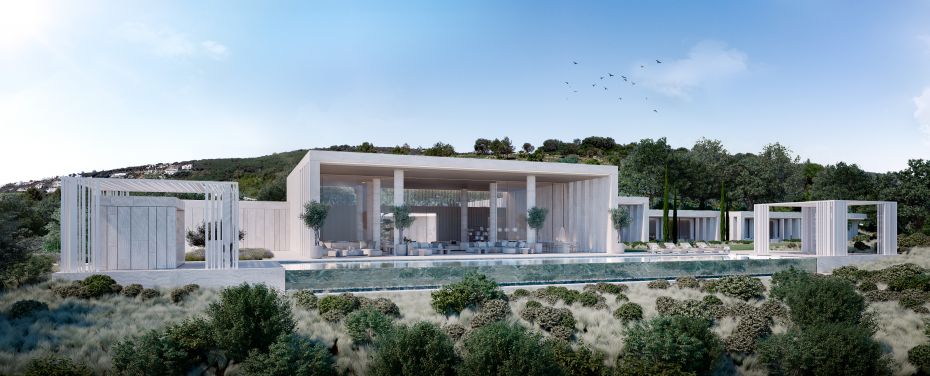 With a fine eye for detail to be executed on the grandest of scales, this prized development is set to catch the world's attention for a good many reasons.
First and foremost being how closely it will be integrated with nature...
Complementing it by not competing with it. A bold creation seamlessly merging with creation itself.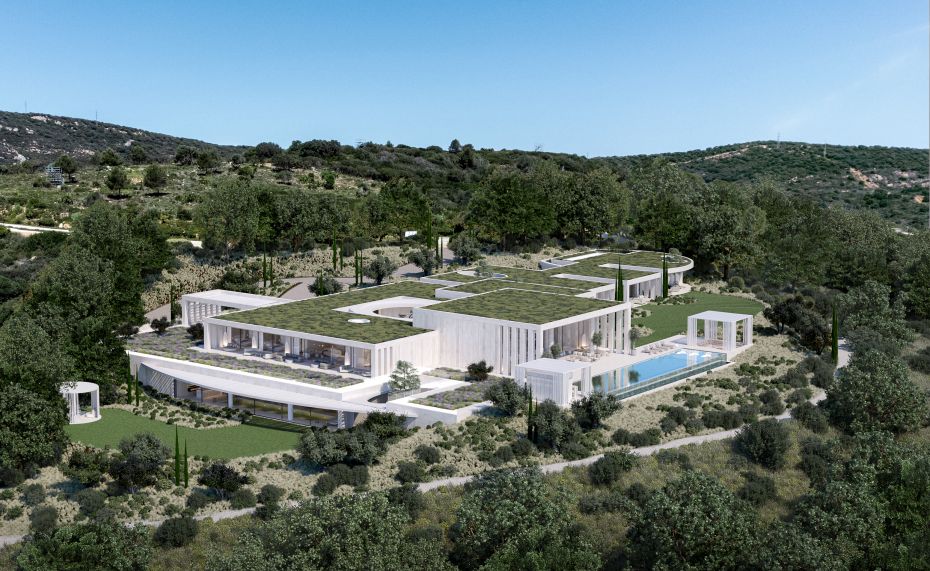 NIWA at a glance
As a leader in luxury real estate, Drumelia specialises in bringing the most exquisite building developments to the world. And NIWA will be no exception.
Here's a quick rundown of what it will include, and the scale to expect:
Total Plot Area:  10 1026 sqm
Total Build Area:   4321.85 sqm
Floors: 2
Bedroom Suites: 1 master, 2 Guest suites, 4 suites, 2 service suites
Bathrooms & Toilets: 8 Bathrooms, 3 Toilets
Swimming Pools: Outdoor infinity pool. Indoor pool & Spa
Lift: Yes
Garage: 8 underground, 4 in exterior carport
What inspired NIWA?
NIWA: (Japanese) - courtyard/atrium/garden
At a recent presentation ceremony on the future site of NIWA, Manuel Ruiz Moriche - chief architect and co-founder of ARK Architects - set about introducing the location, how inspiration flowed from it, and the grander vision behind its design.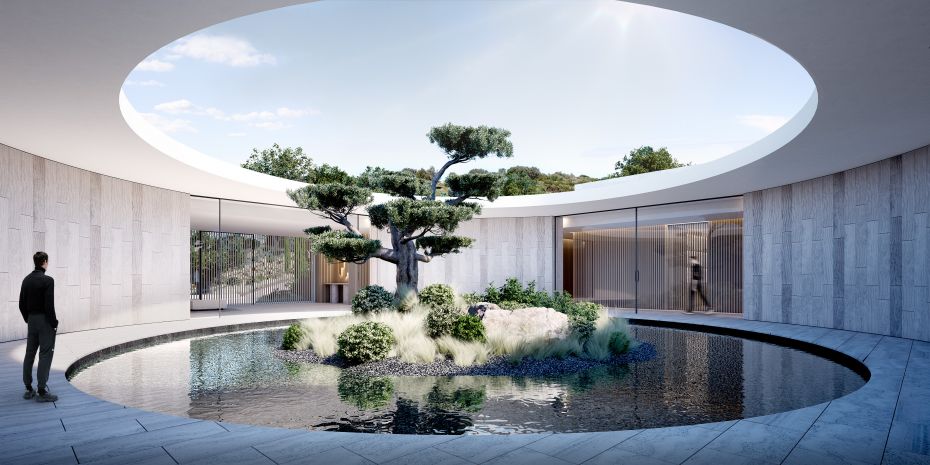 First and foremost, he spoke about NIWA being at one with nature. "Created with it, instead of around it." Also inspiring him was the marvellous region of Sotogrande, and how NIWA should complement it: honouring the sublime sense of the place.
While Sotogrande offers many things, its unique appeal has always been the link to the nature. "And that is what this design reflects," says Moriche. "From its name - NIWA means "garden" in Japanese - all the way down to the tiniest of details." In short, the architect hopes to "achieve a self-sufficient home, that merges with the landscape, to bring its inhabitants closer to the tranquility that nature delivers."
To discover more about the unique vision behind NIWA's design, here's a video about its inspiration.
What does NIWA offer?
ARK Architects set out to create a masterpiece integrated into the landscape with nature as the protagonist.
This collaboration resulted in a spiritual retreat that transcends conventional boundaries and seamlessly blends in with the environment.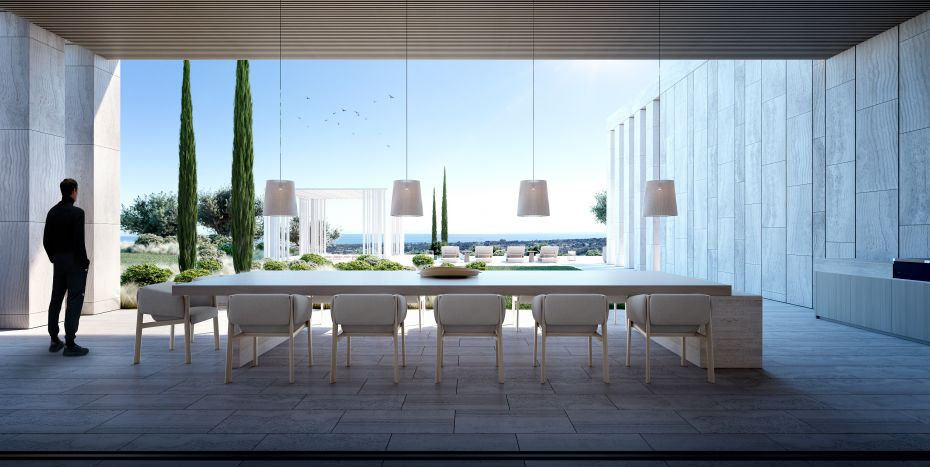 In practical terms, this means a place where the garden and home become one, with minimal carpentry and minimalist interiors. All to allow nature to cast a spell, and be an ever-present, ever-welcome guest.
But that's just for starters.
When it comes features and comforts, NIWA is firstly a place for living. Designed to stimulate and entertain.
As such, it has a world to offer.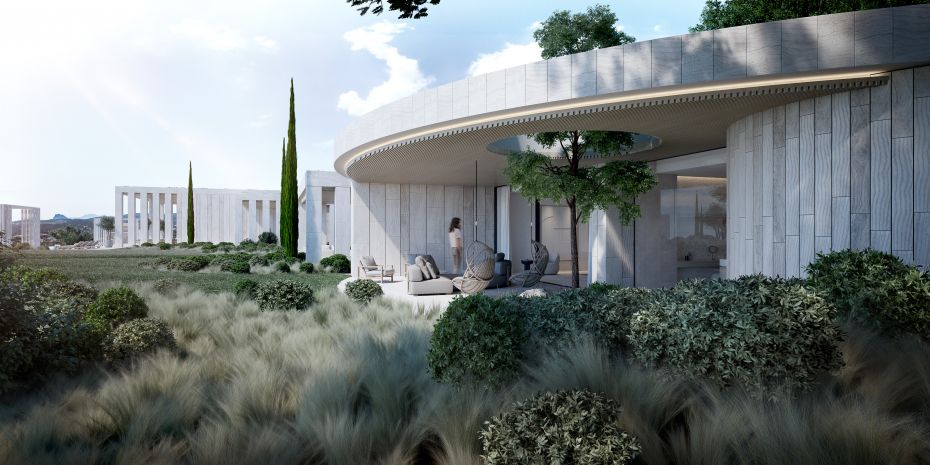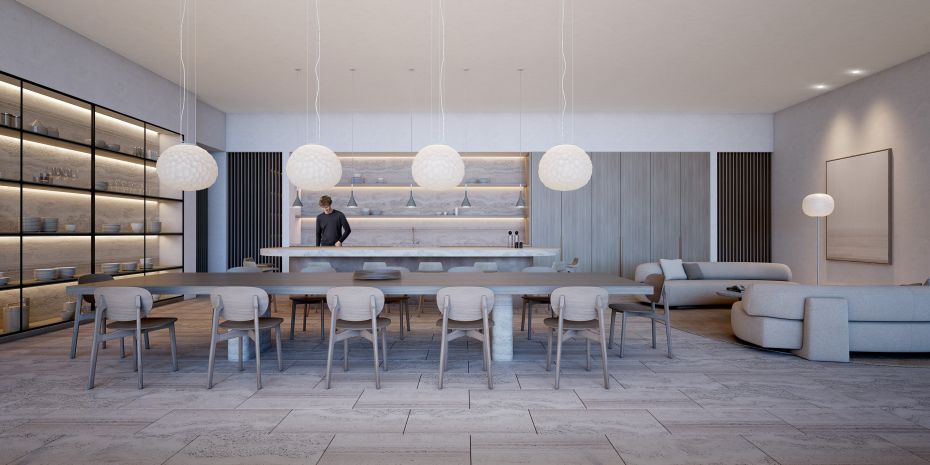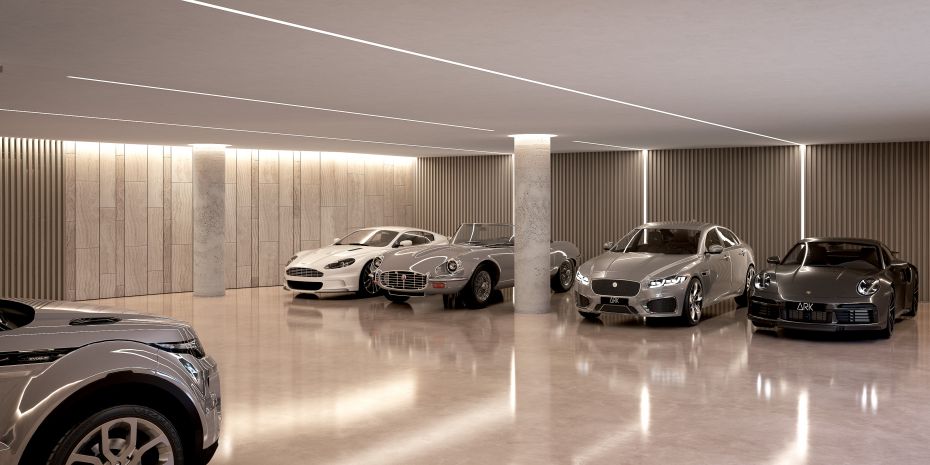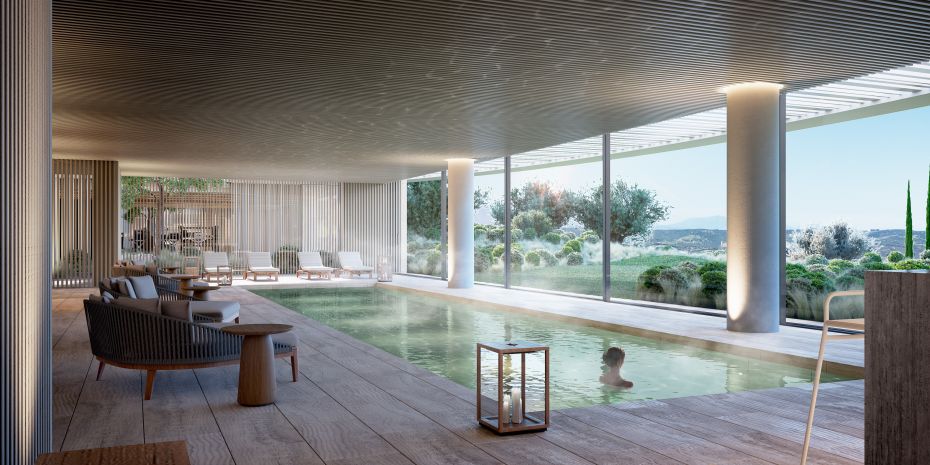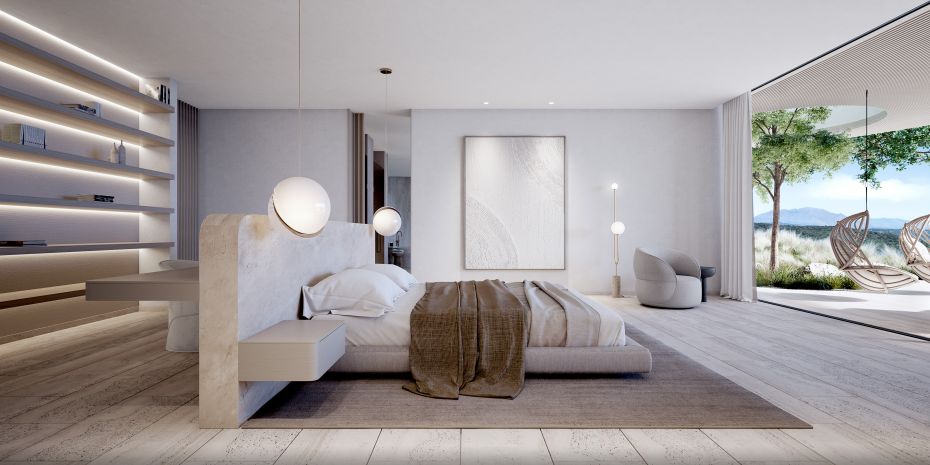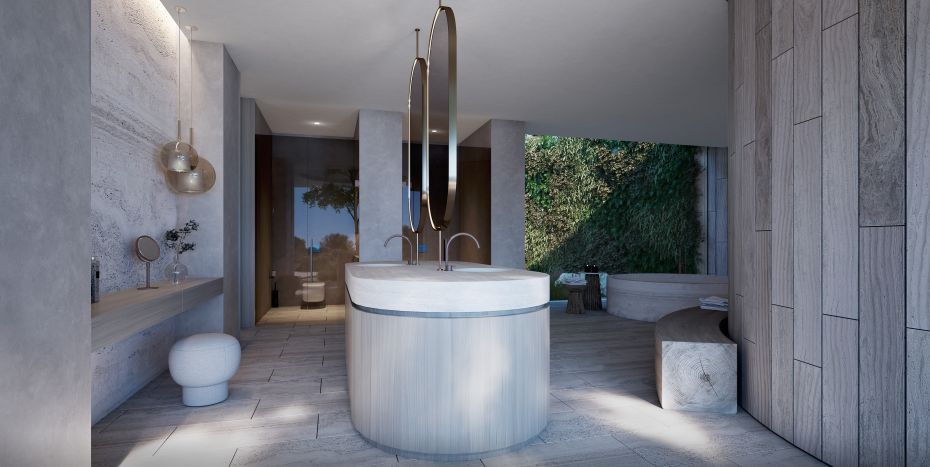 More about the architect, Manuel Ruiz Moriche
As a key designer and creator of luxury houses in Sotogrande, Manuel Moriche lives to evoke the priceless feeling of living in nature. When he begins a project, he's always thinking about what he can give back to the place to be part of it and allow him to insert the architecture into it seamlessly.
To this end, he co-founded ARK Architects 25 years ago with two friends who shared a common goal of pursuing their passion for engineering and architecture. Since then, the team has expanded to 30 talented individuals.
With striking offices in Sotogrande, Moriche could be said to not only live near and for his work, but also use it as a canvas. Many notable Sotogrande properties have been designed by Moriche and his team, including Villa Vela - a must-see for enthusiasts of sustainable, visionary design.
Where is Sotogrande?
Established in 1962 on the western side of the Costa del Sol at the foot of the hills of the Sierra Almenara mountain range, Sotogrande is located roughly 44 kilometres from the famous resort town of Marbella.
It borders the provinces of Cádiz and Málaga, and is just a short drive from the British Overseas Territory of Gibraltar. On any clear day you can see all the way to the northern shore of Africa.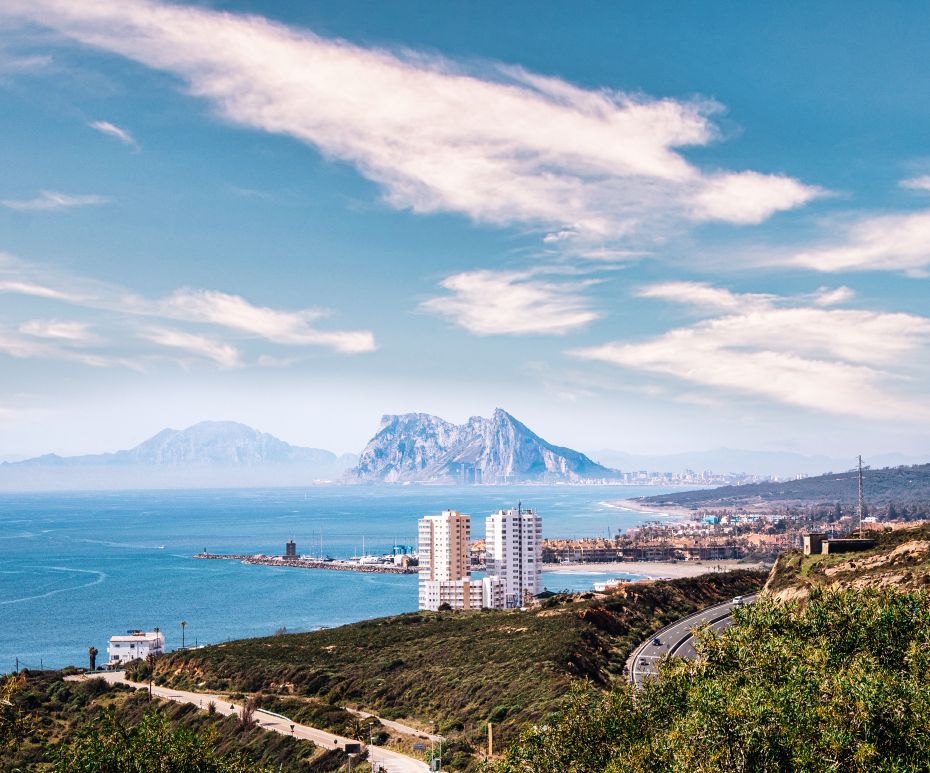 What makes Sotogrande such a unique luxury address?
As a location, Sotogrande can be describes as a blend of Venice and Miami, set beneath 320 days of Spanish sunshine.
As a high-end address, it attracts high-end activities: from world-class golfing at Valderrama - one of the best golf courses in the world and the best in continental Europe, to the New course at the San Roque club - designed by none other than Seve Ballesteros.
The equestrian sport of Polo is also highly regarded in Sotogrande. Of all the clubs, the Santa Maria Polo is easily the most highly rated in Spain, and very highly regarded in the world. Everyone from the jet set to old-money elite come from far and wide to this prestigious venue to attend the sport of kings.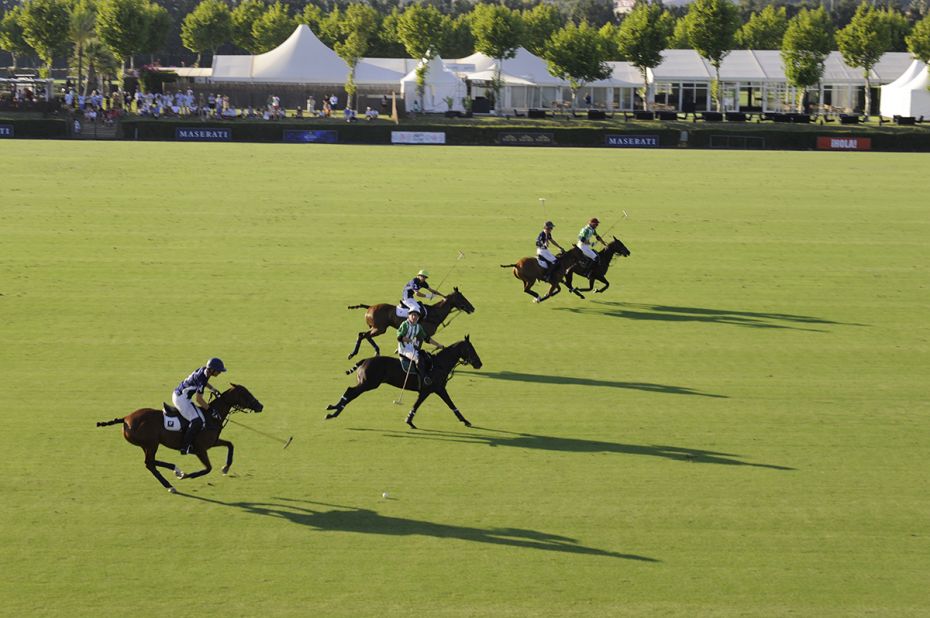 What else is there to do in Sotogrande?
Sotogrande has a lively lifestyle, with many entertainment options for residents and guests. A growing hotpsot is the Reserva Club de Sotogrande, where a range of activities can be found.
Naturally in summer, the man-made beach area is a lovely, family-friendly place to enjoy the day. Along with many other amenities it features a 25m saltwater pool, as well as a lagoon for water sports, restaurants, and a bar. Not to mention being surrounded by a lushly created golf course.
Want to know more about Sotogrande?
Drumelia has compiled the ultimate guide to help you find your away around this luxury destination.
If you have any more questions about buying, owning or selling a property in this stunning region, please do not hesitate to contact Drumelia - your partner in luxury home living.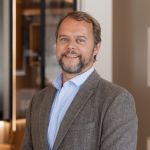 Copywriting Manager
Leon van Huyssteen
Leon has written for a broad range of brands in several agencies and countries. Promoting everything from startup brands to…