Sweet Home – Smart Home
By Salma Hwedi on - 3m. reading time
With home automation people wish to reduce home energy use, insure their home safety and of course simplify their life.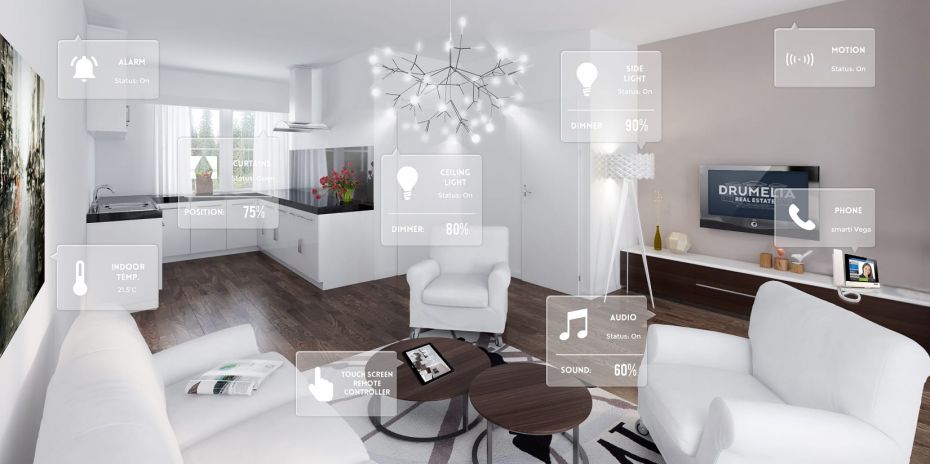 Illusion – an expert in custom home automation solutions in Costa del Sol and the winner of the Business Award for Top Marbella Company honoured by APYMESPA in 2015 – will tell us about some latest trends on this market and give us some interesting and client-orientated facts.
What are the most popular systems to integrate?
The most important thing for our customers is the remote control of the heating system and hot water production. The automatic control of lighting for house exterior and walking areas is also very relevant. Both improve energy consumption and make the installations more efficient.
To improve comfort, in addition to the mentioned above, the selection of lighting for different use in the areas of the house is taken into account, as well as automated blinds and curtains control to maximize the benefits of daylight, music-television systems and living areas designed for their use. Moreover, access control and alarm systems are key factors to the success of integration, since security is a priority for our customers.
Is it still affordable only for very rich people?
It is available to all, plug-and-play solutions are increasingly common, those offered by Lutron Home + for iPad or Lyng Crestron are very simple to install, configure and, most importantly, to use. Systems like Sonos have been widely accepted in the market recently for the same reasons.
What is the price range you work with?
We have just finished installations in a house for less than nine thousand euros, the customer set the limit. We are always very clear about the options and alternatives, and always willing to work within the budget of our clients.
How long does it take to install?
It can take from less than one week to several months; it depends very much on the size of the installations. We participate from the home design to delivery; sometimes it takes long time.
Can you install home automation in all buildings no matter when they have been constructed, or there are some restrictions?
Yes, the technology allows that for several years already, with wired or wireless solutions we can reach all parts of the house.
Please give us three most impressive examples or trends of the home automation that are now on the market.
We are following very closely all manufacturers who work accordingly to the API standard, definitely in open source, which allows developers to work on different integrations and the programming to be shared globally.
Those thermostats of NEST or the Samsung SmartThings Hub are good examples. Apple will have its HomeKIT interface for the integration of Smart Home ready soon; in fact, Lutron already is working on a platform for integration into the mentioned system.
Really interesting!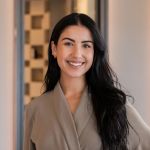 Collaborator Salma Hwedi