Celebrity: Andrei Merzlikin wants to confess his love and trust in Marbella
By Salma Hwedi on - 6m. reading time
Since the very beginning the resort town of Marbella has always been very popular. The hotels are packed with tourists and visitors and the population of the former fishing village keeps growing, having increased 897% during 50 years. To paraphrase the well-known line of a Russian classic "Man - it sounds magnificent!" we can surely say: "Man of Marbella, its guest or its resident - it sounds interesting!" Among them there are stars and legends, young and talented professionals, people who found success in their endeavours. All of them are truly united by one thing - their love to our city.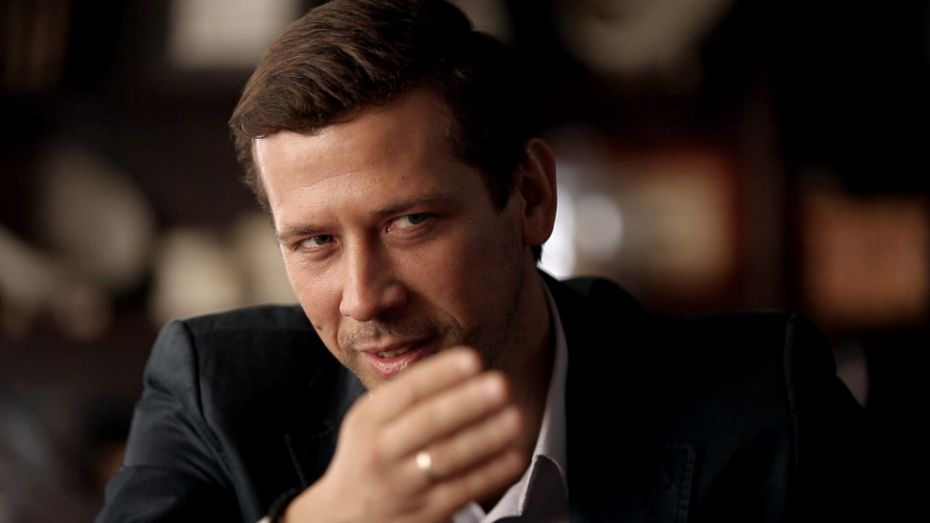 Today his feeling towards Marbella and its inhabitants, as well as his views on modern problems and family relations shares with us a guest of our column "Interview with a Star", a well-known film and theatre actor Andrei Merzlikin, who has received Best Actor Award for the in the film "The Green Carriage" presented this year at the 4th Marbella International Russian Film Festival (MIRFF-2016) organized by the RusRadioMarbella. The company "Drumelia" became a sponsor to the subtitles making Russian contemporary cinematograph available for the Spanish public.
Russian viewers know the actor Andrei Merzlikin for his multiple film roles, Spanish ones are familiar with his participation in Marbella International Russian Film Festival.
Andrei, you have even been called a "talisman" of the Festival. And there is the motivating power and incentive of a good mood - a full house, as it was in Marbella. There are people who are waiting for an actor, ready and willing to watch his films, longing to communicate with him. Everything is being done for the sake of this sacrament of an exchange between the filmmakers and the viewers.
You know, in the old days of the Soviet film industry a creative team travelled all over the country to meet people - viewers and cinemagoers. It was feedback not through the letters but directly could listen to the questions and comments from the audience, feel its sympathy (or antipathy), reply the questions of those people - "How was it filmed?", "Tell us please ...!". It was a great process indeed! Now we are rediscovering what we had, making efforts to revive such good traditions and the Festival is the opportunity for the viewers and the film creators to meet. Therefore, I'm very grateful that I was invited and I am invited, and today I am here again, as each and every year, except the last one.
Certainly, it is a pity that we did not see you in 2015, but in fact the reason for your absence is a great family event happened last year. We congratulate you and your wife Anna with the birth of your fourth child. This year you come to Marbella together with Anna and your little son.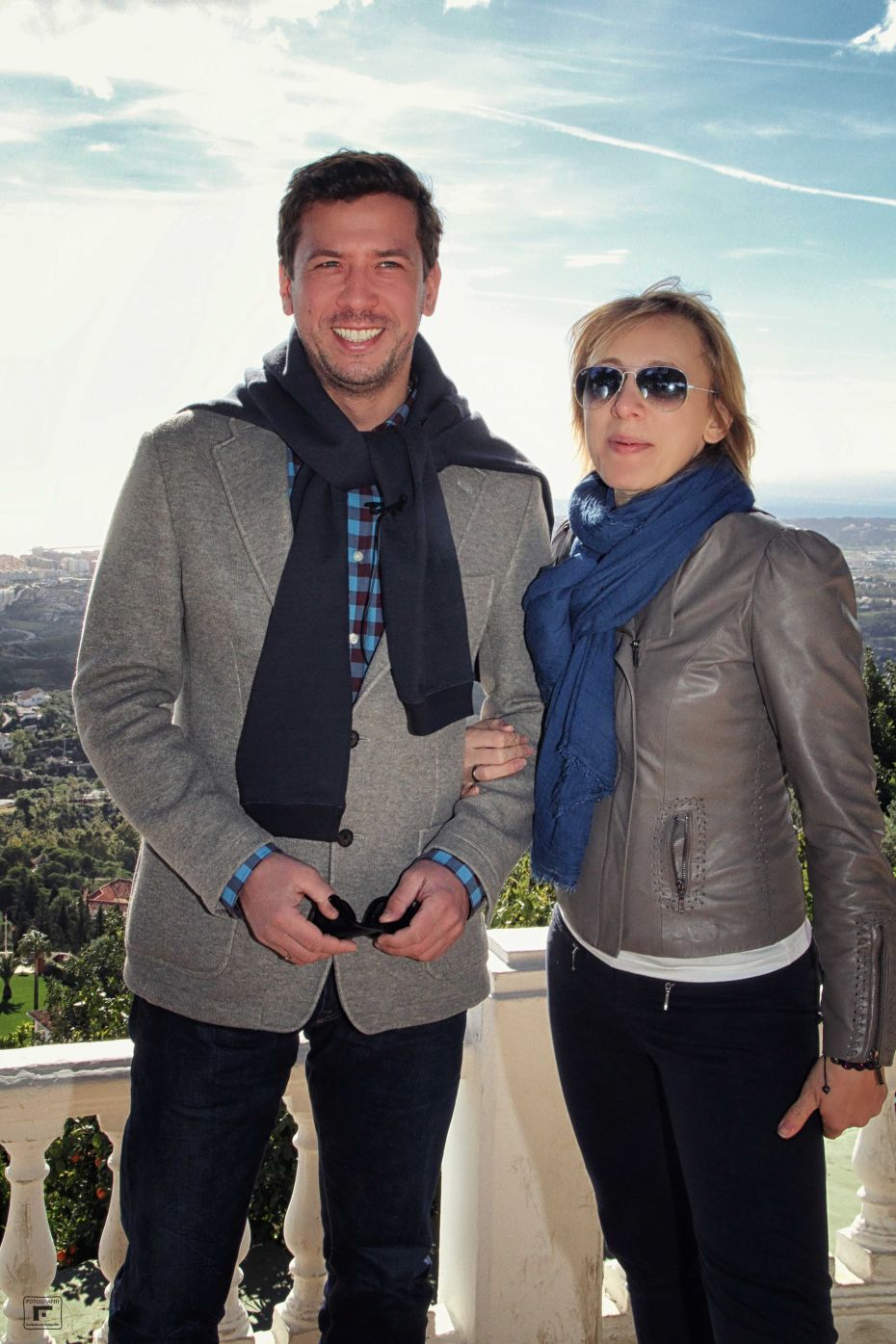 Thank you! Yes, there are six of us in our family, "all-wheel drive" as one of our friend said. The second son was born and it was a good reason to "ditch class" *(laughing). But today we are here together with Makarij. He is already a guest of Marbella! Generally speaking, he is even a participant in the festival.
This is a great event in my life, and I'm happy that it all worked out this way – a happy family event plus the opportunity to have some kind of a journey and during this trip to enjoy life with my family and our friends. I'd like to share our joy and happiness with everyone. Of course, Macarij does not understand this, not yet, but I can say that he definitely feels very comfortable in Marbella, because there was not even a single ruined day. Amazing how well he behaves!
Every year the spectators look forward to your coming to Marbella with great hope and they often ask: "Is it true that he will be here?"
*(Jokingly) Well, that's the reason why I am coming here! That is what I said at the opening ceremony of the Festival: "I am back to you again…for your applause!"
Have you managed to take a little rest during your stay at the festival?
It brings real joy when you come with your film to the event and at the same time you have the opportunity to relax. That is the right thing! On the other hand, this relaxing itself contains a lot of work too. You represent a film and you represent yourself, so the viewers already associate you, an actor, with the character you perform, and with the words that you say off-screen, outside the context of the scene - as a person, as a citizen, as a man. And there is an opportunity not only to work, but together with your friends happily raise a glass of wonderful Spanish wine and to give an evening toast.
Tell us, please, about your personal attitude toward the film presented at the Festival MIRFF-2016.
Without that extra thrill and excitement, I can firmly say that for me this film is the most valuable, precious and the most important during 15 years of my work in the film industry. Values and "coordinate system" of the film and my own belief system and mind-sets merged. I am related to "The Green Carriage" as to my film, even though I am not its director or producer. For me it is as authorly as for the director and the script-writer dedicated this film to his friend who became the prototype of the main
character of the film based on real events.
We wish you and your big family good health, happiness and success. You are very welcome to Marbella, we are waiting for you, always glad to see, appreciate, respect and love!
And I would like to confess my love and trust in Marbella. We are not just paying compliments to each other now. Russian Film Festival in Marbella is partly a motivation for us to manage to create something interesting during the year and to get back here - as its guests, participants, and even better - the contestants entering competition. And we want to win in the contest, God forbid. Because every year the jury becomes more and more serious, exclusive and important in the cinema world not only within the country but in the entire world film industry. Therefore I am grateful to Marbella for the inspiration and this motivation. I wish everyone all the best and most importantly - a great sense of humour, because in this complicated world we live in it is highly important to take many things with a sense of humour - problems, stress, to take ourselves less seriously. And then everything will be fine!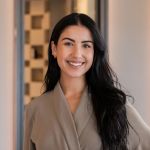 Collaborator Salma Hwedi