Inside €25.000.000 Amazing Modern Villa in Marbella, Nueva Andalucia by Artur Loginov
By Rafkat Rafikov on - 16m. reading time
You guys ready for another property tour from Drumelia? This house is totally insane! Asking 25.000.000 euros!
It has its own private tennis court to play with your friends, gigantic gardens, numerous amounts of fountains, water features and a pond with coy fishs. A huge outdoor swimming pool with barbecue area away from the house and another swimming pool with jacuzzi next to the house.
Inside we have unique double heights, one in a kind games room, with bar area, space for a billiard or any other entertainment and an amazing cinema that's so spacious to enjoy with all your family, with spectacular pool views! A master suit to die for, and a garage filled in with the most impressive cars! Not included in the price, but we can always try to, you know…. You ready for this!? Let's go!!!
ENTRANCE TO THE HOUSE
Alright, alright! It's great to have you again! It's been so long, that I already missed it so much! Let's start right at the beginning, from the street entrance which is on the south side! And what do we have here!? A mansion set on a 7.400m2 plot, with a total built volume of over 2.000m2. 8 suits, and to give you a better idea, we have almost 1.000m2 of ground floor, 500m2 of first floor where the bedrooms are, and two separate basements, one with all the entertainment areas and the other, where the garage is, both just under 400m2 each! So, we've got a lot of square meters and a lot of cool details to show you! With no further delays, let's get to it!
ENTERING THE HALLWAY
Wow! Check out this double height and the impressive volume and architectural shapes! First time I walked in the house, I was surprised with these non-standard forms, and therefore even more interesting they seemed to me! The house has lots of character and you know it from the very first second! Its always a pleasure to see properties where the owner went for new and brave solutions! The hallway as you can see is massive, its 130m2. Nice fountain feature, lots of glass, which by the way is bulletproof in all the house. We wanted to bring in some piece of artillery to prove it, but had some minor logistical issues, and legal, so will leave that idea for the next one!
This house is gona get very interesting as we go through it, but as mentioned it's not a standard property, right wing, left wing, etc, so its gona be a challenge to show properly the distribution, and I need you to follow me along and stay alert! And I'm sorry, but for privacy reasons we cannot provide you with plans at this stage, I'd love too, would make my job much easier!
I have a feeling that a butler is going to come out any moment "wait in that lobby to be attended…"  I would say that for reference we are standing in the middle of the house and we have many options from this spot. To my left you get access to another hallway that leads you to a 60m2 guest suit, 120m2 gym with spa from where you can go straight to the gardens, which by the way are huge and are one of the main distinctive features. You've got around 6.500m2 of flat gardens around the house with so many different areas. Also, there is a lift that can take you to the garage in the basement and the bedroom suits upstairs. Of course this marvellous staircase takes you also to the same bedrooms area. Guests that are arriving for an outside party, can follow this corridor all the way to the end, to access another area of the gardens without going into the house. There are 2 guest suits on both sides of that passage, 28m2 each, deliberately placed next to the gardens and away from the main living areas.
EXTRA LOUNGE AREA / OFFICE
And on this side, we have a 80m2 fantastic extra lounge area with the cascade on both sides. Ideal to receive people if needed, personally I think it can be a great office, of course if you need one at home, maybe you can even have people access it through here, but not like me, like through a proper door, even though I do like that water feature in the entrance. Nice touch of the wallpaper that uses the motives of natural stones and concrete. The guest toilet is situated right in between the main hall, the extra lounge/office, and the living area that we are going to see now.
1st  LOUNGE
Don't you miss this main staircase to the basement, where all the entertainment is, will see it in a sec! Gorgeous I would say, two and half ceiling hight, with a balcony on the first floor. The amplitude and the light flow with so many windows are excellent. I can imagine a piano standing here filling the room with music, right after meeting that butler… It's almost 9m to the ceiling from this point and I just love this game of heights and these unconventional lines all through the room.
KITCHEN
Now we are going to start moving in a circle, the kitchen is right behind this door is 65m2 with direct access to the west garden. The main pool is very far away on the west garden, where of course you have your own huge barbecue area, because it would be insane to service that part of the plot from this kitchen, as its so far away. Fantastic qualities throughout and a beautiful and practical kitchen design with an impressive island in the middle and a nice breakfast area next to the windows. Another very practical detail, is the separate staff access that we have from this side with possibility for a car to drive in and unload all the food shopping straight to the kitchen. That's a staff staircase that connects to a 50m2 laundry, machinery room, staff bedroom and the rest of the basement. No need to say how practical that is!
DINING ROOM
The kitchen of course is positioned next to the formal dining room which is just over 65m2. I think you can host at least 12 people here. Beautiful chimney that works for both sides and what a nice wood table! I love these designs, but you must have a pretty big room to put such a chunk of wood! And we are back to the living room through this side.
2nd LOUNGE
And can you guess the size of this living area… without the kitchen and dining? I'll give you a second... I'll just say it's the biggest one we have yet shown, if you've been following previous tours, that will give you a nice advantage … show us a couple more angles, please! I'll tell you the exact number, see if anybody was close enough….! A total of 226m2… That's a nice living room, right?!
TERRACE
Right through the windows we have a terrace with the first outside swimming pool, it's more of a cocktail pool, with different jacuzzi and sitting areas! Did I just say cocktail pool? Never heard that before! Did I just make it up? Sounds cool right? I have a big pool in my house, well I got a pool for the morning laps.. and a cocktail pool for the evening.. The tennis court that you have seen in the intro is at the bottom, behind this pool, at the east side of the garden. There are all sorts of paths and walkways around the gardens to access all the areas.
BASEMENT ENTERTAINMENT AREA
I'll give you a last glance at the living area, and now without any further delay I'm going to take you to the Man Cave!! What a cool staircase, and everything is going to be cool, from this point! I love the dark colours and contrast with the upper floor. I don't know why I said it's a man cave its perfect for everybody, it's just so crazy... you even got a Katana to help throw your guests out when it's too late! SUBSCRIBE!!!
I mean this can be a disco bar, you can have your pool table or anything you want. Check out the nice design of the wine cellar, and what a bar. So spectacular! And you can see the cinema from here and the outside pool, that's the one that I called the cocktail pool! Amazing space, the bar is full equipped with everything (give a list?) 200m2, none less, and checkout the cinema.
CINEMA
One of the coolest I've seen! Another 80m2, what a great size. And I love how the pool is incorporated, of course you can close it off at any moment, to enjoy the movie. Or leave it open and enjoy someone swimming... can we do that again… there she goes… and now the other way… beautiful!
So that's the 1st basement almost done, remember there is another one, where the garage is with some insane vehicles, I'll show it at the end! When I was up in the kitchen, I mentioned the staff apartment, the laundry and the machinery which are in this corner. The apartment has a very nice size, it's got windows with light and ventilation... The laundry is very spacious, nothing less to expect to cover such a mansion… Through this internal staircase we are back to the kitchen and dining, and we can access the outside from this door.
OUTSIDE
Remember that on the east side, is the cocktail pool and tennis court that we have already seen, here is the second access to the property for staff or all sort of deliveries that we already spoke about, and now were headed to the west side, to the main garden area and the 250m2 swimming pool.. You realize how everything is 200m2 this, 200m2 that, unbelievable! I mean the landscape is spectacular, it's a joy to walk these flat gardens, with huge palm trees, and such an interesting façade… That's the entrance to the hallway, where there were 2 suits on each side, and guests can cut cross through the property to access the gardens. You know how they say that kids are always so energetic, running around and they never get tired, well here they will get exhausted straight away! That I'll keep them nice and quiet for the evening! And what parties you can have!
POOL AND BARBECUE
Some coy fish over here, isn't that cute.. The main pool has a shallow entrance as if your walking into the sea, there's a jacuzzi after the far end. The sofas are ideally integrated into the pool, I bet in summer with all the heat is nice to have the water around you. Great full equipped summer kitchen with barbecue, you even got an oven for pizza! That definitely must be someone's dream come true, pizza in the pool! Of course, there is a big toilet with shower and lots of storage space behind the jacuzzi for all the pool stuff. And on the other side, we have another terrific garden platform. This all area is on the west side, which is terrific as its where you get the most amount of sun, during the whole day! Best family spending time! And its 320 sunny days here every single year, come on!
More gorgeous water features on this side, and we approach the property from a totally new side, coming into the gymnasium.
GYM
What a nice gym on the garden level to really do some swetting, easily combined with outdoor exercise, you can have a whole running path out there, to end in the swimming pool, and then to the spa for the last touch! Sauna of course enjoys the marvellous views with lots of light, and you have a more private hammam behind with a bit of closet and a toilet. You can take a lot of additional advantage of this space, if needed. A quick glimpse at the lift and another staircase that connects all floors with the garage. And to my left we have the biggest guest suit, that I mentioned at the beginning of the tour if you remember!
GUEST SUIT
Phenomenal size, open plan concept, which makes it feel even bigger! Reminds me of a suit in a very expensive hotel. Wood on the floor, lovely bathroom, everything is spot on! Naturally, it's on the ground level to make use of the gardens at any moment.
And let's get going to the upper floor, I want to show you the master suit asap as its unbelievable!
UPPER FLOOR LOBBY
As we come upstairs, we have this great lobby area. You remember we've seen this balcony from the living area, which is pretty nice, there are a total of 4 bedrooms suits on this floor plus a large games room, but I got to start with the master!
MASTER SUIT
One of the nicest places in the house! Beautiful walking closet with the dark glass creating a mirror effect to the whole room. An open plan bathroom with gigantic shower and the bathtub is so nicely incorporated in the bedroom and you have this nice coffee table right in the middle. By the way, so I don't forget, please give us some likes and if you haven't, don't forget to subscribe, so we know that you are all enjoying our work and so we can come up with more cool property tours for you! All together its 125m2 and feels even more spacious! I love how the room has irregular shapes and so many windows all around. I'm gona finish the coffee and relax my feet for a sec…  but you can go and have a look at the other bedrooms… yes, go on don't wait…
KID BEDROOMS 1, 2, 3
Coming back to the distributor, there are 3 more-bedroom suits. They all have fantastic sizes, varying between 47 and 63m2. It got everything you need with plenty of space, to incorporate study areas or small lounges for instance. We have Charming colours and excellent materials all around. The qualities of every single bedroom and bathroom are spectacular, beautifully decorated with details like the free-standing bath, special skylights, suspended vanities and very big showers.
GAMES ROOM
And the last room on this floor, is the games room planned to be enjoyed by all the kids together. It has a wonderful space, 85m2, and if you have kids, this would be a perfect place for them to spend time all together! Another option, if for some reason you are short on bedrooms, even though there are 8 bedrooms including the one in the basement, you could easily convert this into 1 or even 2 bedroom suits, in that case it would be around 35m2 each and 15m2 would be left to keep the corridor. That is just a quick estimation, but you get the idea. The lift that we have seen already from the ground floor, is right behind me, so let's check it out!
SOLARIUM
Yes, that's right, you even have a solarium. Like why do you need it right? The house is so big and so massive and just has it all! To be honest I don't know, but you have it! On the other side, it's quite a small intimate solarium, only 140m2, you've got open and pretty views, maybe it can be that place to just clear your thoughts, get away from everybody down there, and have a quiet moment… yep, makes sense! Let's get going to the second basement, where the cars are!
GARAGE
Beautiful garage, beautiful cars, beautiful motorbikes… check it out for yourselves! Plenty of space, and most importantly a very comfortable and easy drive in and drive out! Wow! Time just flue past me, it's already late and we are tired and I think I'm gonna use this chance to drive a maserrati home... never had done it before! And before I do that, just to say, that is been an absolute pleasure to do this property tour, number 11, that's just crazy! I hope you all enjoyed it and maybe you noticed but I tried doing this video with a bit more humour… what do you think? Check out the 1st property tour, it was done in a more serious and maybe more down to business manner.. Which form of presentation do you prefer? I'm gonna pin a comment about this under the video, with the link to the 1st tour, so let me know...
And also, did you know that we already have close to 30 thousand likes on the Cullinan tour? That's totally insane, I'm sure you have all seen it, but if you haven't, urgently check it out, there will be a link under video as well! When I did the video, I said I'd jump of the roof into the pool with my suit on.. that wasn't planned at all, it just came out in the moment, I though like we never get 50 thousand likes, and now getting a bit worried as the likes are rising… It's really high up there… don't even want to think about it.. but if you want me to see me jump or more like fall from the roof.. well go to the video urgently and put a like! Don't forget to subscribe and hit that bell!
I see you soon and now, put the screen black, put the music up... and here come some night shots!!!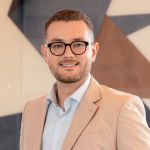 Marketing specialist
Rafkat Rafikov
Rafkat is the Marketing Specialist at Drumelia and is responsible for the website, data analysis, and actively participating in some…