Inside €32.000.000 Villa Cullinan Best Luxury Modern House in Marbella, Zagaleta presented by Artur Loginov
By Artur Loginov on - 17m. reading time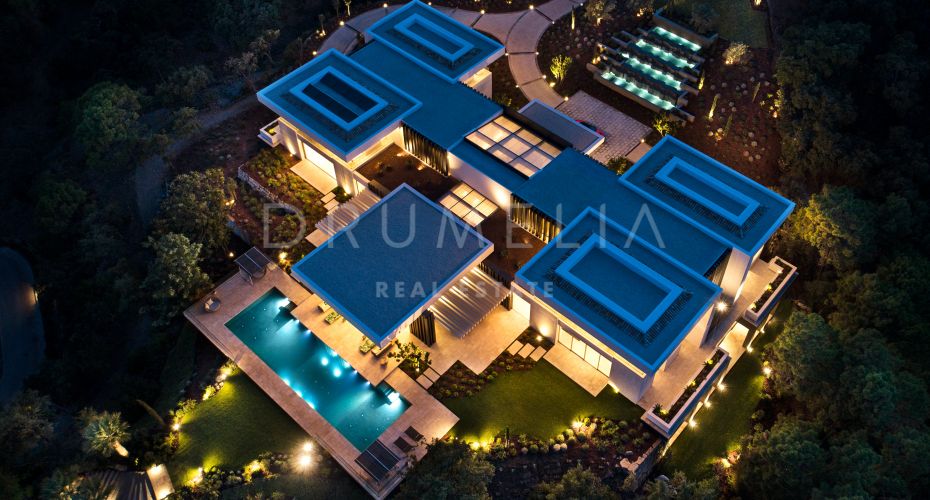 Hello, everybody and welcome to the most crazy, the most sexy, the most epic listing ever!!! The day that we all have been waiting for has finally come! Villa Cullinan, the diamond of Marbella!!! Now get your seatbelts on ladies and gentlemen and if you haven't, you have to subscribe to our channel if you liked the intro, hit that like button and give us a comment…. let's go!
This property is sold exclusively by Drumelia, in collaboration with Prestige Expo. It's absolutely brand-new, an architectural masterpiece, one in a billion! It was completed end of last year, and immediately won the prize as best villa of Spain and best villa of Europe according to European property awards! The price of this beauty is 32.000.000 euros and now you are going to get a chance to see it in all its details as you asked us so many times!
Set in a cul de sac, Villa Cullinan stands on a double plot of almost 14.000m2, so, yes, they could have built 2 villas, but instead we have this modern mansion of over 3.000m2 with a total of 10 bedrooms, 14 bathrooms and the most colossal spaces, beautiful views and total privacy in the most luxurious urbanization of Europe, with top level of security!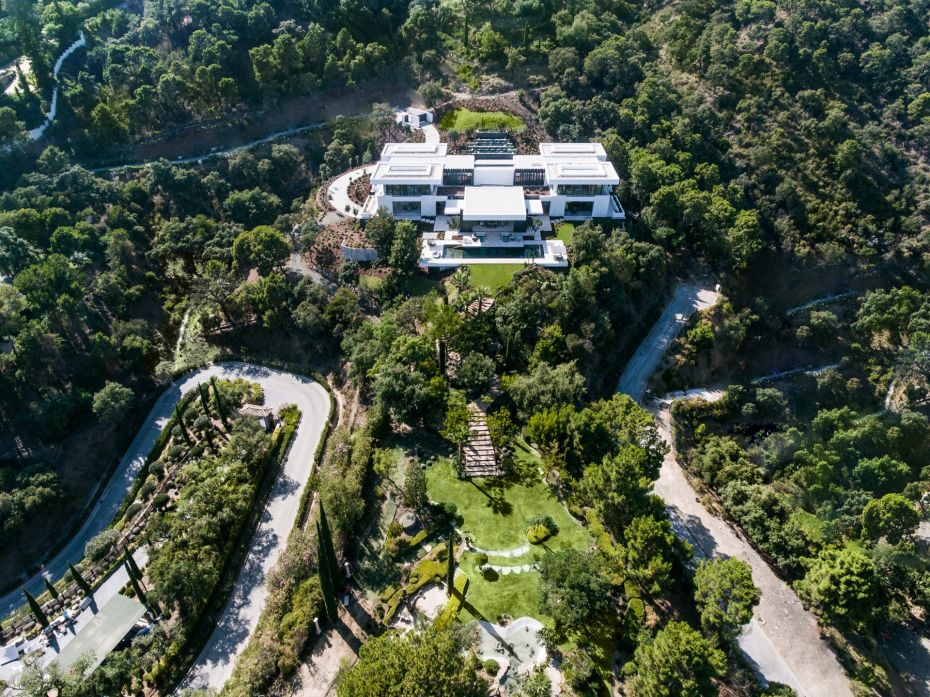 Not everybody knows how important is the location of a property inside of Zagaleta, and this villa is set next to the south entrance, which means that you are really close to the city life, being so up in the mountains. We are exactly 10km to Puerto Banus with the best restaurants in town! Malaga airport is to be precise, 67km away, and has easy connections with Europe and the whole world!
DRIVEWAY
As the entrance gate opens up and a smooth driveway brings you either to the main garage at the bottom level for 10 to 15 cars, or to this impressive entrance with more parking and another garage at the far end, for daily use that can fit up to 4 cars.
Directly opposite the main entrance we have this huge waterfall with cascades designed to introduce you into a state of relaxation whilst it also serves as a retaining wall of the grounds above. The moment you step onto this plot you are surrounded by greenery and tranquillity all around.
Altogether, it's the most beautiful entrance to a property, that I have ever seen! You are greeted by one of two original, huge Salvador Dally statues, that looks tiny next to this massive entry of 6-meters height with a completely suspended porch. Just check out the immense proportion! And through this enormous wooden door we come into the house to find ourselves not with a double, but a triple height ceiling!


ENTRANCE
The sensation of space and a certain degree of power mesmerizes you. And the nature steps into the house with you, boasting the rare 7m-high exotic trees specially delivered on both sides of the Passarella, and an indoor garden at the far end of the lobby. From here we can see the glass lift, that was custom made for this house. The wooden planks on the glass ceiling give you shade but also allow the room to fill with so much natural light, in part it feels like you are still outside!
And on the other side we get a glimpse into the indoor 20m swimming pool, which I think is an amazing feature to have on the ground level, enjoying the sunshine, but will get to that in a moment!
So, what you need to know here is that the ground floor is split into basically three main blocks, this can be identified when also looking at the main façade. Livingroom in the middle, kitchen and dining the east side, office and spa on the west side! Sounds simple, right, let's start with the living!
LIVINGROOM
10m by 8m it has a height of 5m, and enjoys magnificent views through this panoramic, floor to ceiling windows! Go try and open them up! No don't do that, because you wouldn't be able too, as they weight a tone at least, that's why we have this mini remote, check it out!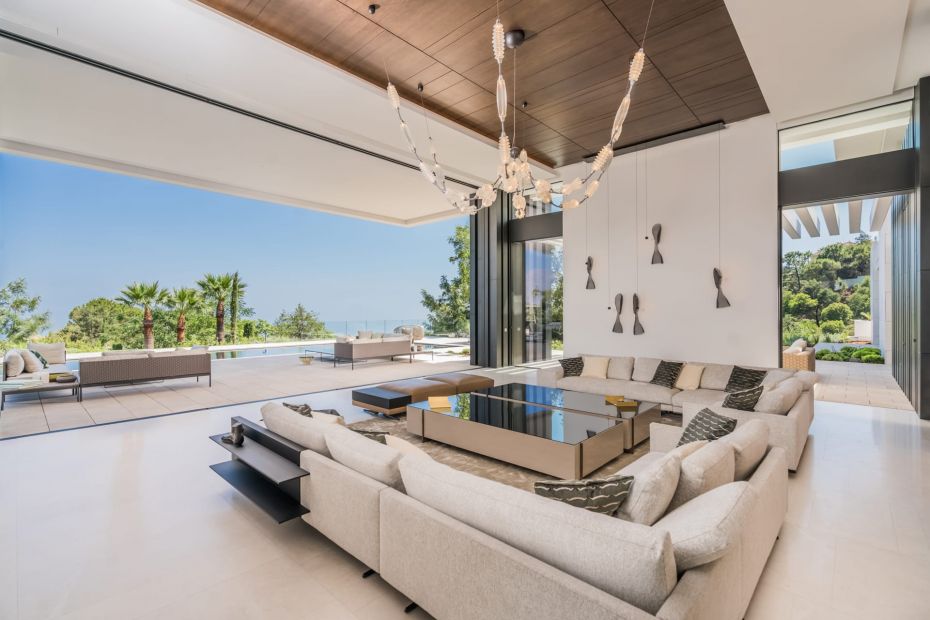 Where else have you seen this? Nowhere, because this is Villa Cullinan, the diamond of all diamonds! One in a kind chandelier, big comfortable sofas, the house is furnished to a minimum extent necessary to be able to start living in it, and there are still many spaces kept untouched to finish the house tailor made to what its new owner wants!
I mean we have, bedrooms for guests, cinema room, staff quarters, two kitchens, two pools, garden space to throw a big wedding, yoga room, gym, hammam, saunas, billiards, bar room, security quarters, massage room, offices, but maybe you want hairdressers, Pilates room, more saunas or tennis-paddle courts or putting green, all of it can be done asap no problem! How many villas in Marbella can offer you this?
TERRACE
Outside we have the main terrace with another giant, suspended porch that gives such a strong and unique character to the main façade of this property. In our previous teaser, Tom Claeren jumped of the roof into this 20m, by the way heated pool. Show us a footage of that! Incredible, I tell you it's high from up there, the jump looks stunning! Check out the video trough this link! The pool that he jumped into has a depth of 4.5m, and it has the famous glass windows at the bottom, that are an extraordinary feature to the cinema room! Will get to that soon but meanwhile check out the views from here. The house is completely south facing boasting the most amazing views with the whole Mediterranean at your feet! On the other side of the pool we have the access to the bottom level of the garden, which is another immense flat garden area that can be accessed from this stairs or from another driveway, without going through the house, but I am going to save that for later!
From this angle, you can see that on both sides of the Livingroom you have more terrace spaces with open fire pit and lots of chillout areas. There's an exterior bathroom on that side, which is completely hidden in the design of the façade. All the rooms from this floor have direct access to these garden areas.
GOING BACK TO THE LIVINGROOM
Another detail Id like to show you, is the beautiful combination of the dark wood ceiling with the light marble on the floor and the gorgeous yellow onyx around the fireplace. The onyx is illuminated from inside and looks spectacular at night! Take a look that the architect decided to go for irregular shapes on all of this surfaces mentioned, which gives another distinct vibe to the room! Plenty of windows on all sides leading to more amazing covered and sunny outdoor areas. And with a direct connection through this hall to the …
DINING ROOM
Formal dining with a similar design concept, but now we have light wood on the floor and the main feature of this room is this unique wine cellar with climate control! Big formal dining table for that special occasion, and direct access to the garden where you can host a dining experience for an unlimited number of guests!
KITCHEN
Through here we are entering to the state-of-the-art kitchen in this gigantic room with breakfast and sitting areas. To give you an idea it has a total of 100m2. The windows hide completely inside the walls joining outdoor with the indoor living. Fantastic light solutions give you a possibility to play around with different moods, and the dark Varenna design kitchen gives an amazing contrast, partly reflecting the view. Again, more windows on the side for extra light and air flow, great bar counter ads a nice touch to this oversized Orinoco marble island. All appliances are, of course, of Gaggenau with details like these cupboards disappearing for more convenience and come over here to get a feel of one of my favourite spots in the whole house. The amplitude and the length of the 120-degree view from this spot, of the hallway, kitchen area and the outside is just hypnotizing!
2nd KITCHEN
And behind we have a very special kitchen prepared to handle any type of event with no limits! 60m2 it can satisfy the most demanding chef, with a separate pantry and freezer room at the far end. This area can also be accessed through one of the garages that I mentioned before which is behind this door. No problem to fit 4 cars, it's got great light coming in through the windows at the far end. It can be easily used to bring in the catering or if you have staff, they can access the property through here without going through the main house, and use this internal staircase that connects with the basement area where is the laundry, storage rooms and staff quarters.
HALLWAY
Coming back, we access this massive hallway to get to the other side. We get another view of the wine cellar from the back side which again looks like an art feature. On this floor there are no bedrooms, I think it's great for such a house to have all bedrooms upstairs, so the day living doesn't interfere with the night living. The cloak room is just off this hall, like any square meter of this house, it has spectacular qualities, I know previously I have shown you long but the amplitude of the view that you get once you step here is just ridiculous. A total of 50m long, and so wide, check it out for yourself! And now we approach the office.
OFFICE
Don't miss this floor to ceiling door, even the handles are singular. The office strategically positioned in between the living and the spa, it's a private corner where you can manage your business, and anything should be possible working out of such an amazing space! Take a stroll to the garden to clear your thoughts or come over to this indoor spa
SPA
With views of the Mediterranean, fresh air coming in and so much light, it's a one-of-a-kind Health Club, never to be seen again in a private home. With a total of 300m2 and a 20m long heated indoor swimming pool. It's the ultimate comfort, guarantees an exceptional lifestyle. This area most definitely can be a huge gym or extra spa facilities, on the other side of the bridge we can access the sauna, hammam, showers and bathroom and we have a heated marble table for a nice massage. This spa is one of my three favourite wow-factors of this house!
GOING TO THE 1st FLOOR
I must say, that one of the true singularities of this house, is that no matter how big it is, it's designed in pure proportion, all spaces flow in total harmony and nothing looks out of place. I can perfectly imagine a huge family in this house, how I can truly believe that it can be a home for two people and not feel big at all!
Now I will take you to the upper floor! To give you an idea, the 1st floor has only two wings, as the Livingroom in the centre of the house, had such a high ceiling, there is nothing above it. That's the price of high ceilings! The Master Suite is a real retreat occupying first floor's entire east wing whilst the west wing fits 5-bedroom suits with a living space. As you already noticed, no matter how modern the design is, the architect honoured 100% the symmetry of the building which I think is so important!
Stepping out of the lift, you get another astonishing balcony view of the entrance hall with the trees, the height from floor to ceiling is 12m and gives you a unique sensation, you can see the indoor pool, and the massive entry door with light coming through the ceiling! Now you know what a mansion feels like!
MASTER SUIT
It's my second favourite wow factor! The total size is 230m2, very spacious but still manages to have a Cosy feel to it. You can always find a quiet moment and relax watching the sunrise behind the majestic la concha mountain or the sunset. Looking out into the blue, unaware of where the sea ends and the sky begins. It's breath taking!
WALKING WARDROBE
The walking wardrobe deserves its own chapter in our tour, so spectacular! 25 lineal meters it has such an amazing design and can beat any modern boutique round the world! The glass doors, led lightning, the carpentry quality is just amazing, and the dark wood ceiling and huge windows with the outside view, it's so tasteful! You can literally breath in the luxury living!
MASTER BATHROOM
The marble bathroom can be accessed from both parts, with separate toilet areas on each side. Well everything in here is so spectacular and what I love about it, is that after enjoying the sea views from the bedroom, you have such a great contrast of this beautiful mountain views with the cascade feature. The views are so different and complement each other. You just have everything here! And speaking of details, you have this singular suspended double vanity that just leaves you speechless, with the best quality Gessi faucets and vertical mirror all the way to the ceiling. We have a one in a kind free standing 800kg honed marble bathtub. Natural tones are everywhere. And to finish have a look at this huge double shower with backlit onyx. Now you understand why this suit is my second favourite place in the house. Let's go and see the rest!
HALL 1st FLOOR
Now going to the west wing, we have roof gardens and another Passarella with the view of the entrance hall, with these wood modern elements that are lit in such a cool way. To my right we have the smallest bedroom in the house. Of course, they are all on suit. Depending on the family it can have many different functions. If you have small kids then this can be a nanny's bedroom, next to the kid's rooms. Or it can perfectly be an extra area for the master suit, as a makeup room or hairdressers, or massage. Further along the corridor, we come into this lobby, which leads us to 4-bedroom suits. Again, this can be a kids joint playing area, or for homework or games room.
BEDROOMS 1st FLOOR
Two of the bedroom's lookout to the south with sea views and the other two bedrooms are looking to the north, to the mountain views. They are 55, 50, 45, and 30m2. This are all great sizes, with lots of dressing areas and fitted wardrobes. Great wide corridors, the marble bathrooms offer a perfect balance of chic and pure pleasure. The bedrooms flawlessly presented, focus on modern comfort and innovative design with all the advantages of contemporary architecture.
HALLWAY GOING TO THE BASEMENT
This property has it all: location, super generous plot, picturesque setting, jaw-dropping views, top-quality construction, cutting-edge equipment, functionality and elegance of interiors, plus many wow factors that makes it truly special. Speaking of which, let me take you to the basement and show you my third favourite part of this house!
BASEMENT
Coming down first thing we see is the amazing interior courtyard of which we had a small glance before. This space transforms completely the feeling that you get in a basement and the heigh perspective is nothing that I have seen before in a private house. On this side we have a yoga room, or meditation or maybe Pilates. Great space, 9 by 5m enjoying the garden view and it has its own complete bathroom. On the other side we have another lobby, let me take you to the cinema room first!
CINEMA ROOM
135m2 and before I say more, check out this amazing glass windows into the pool!
The Home Theatre Bang & Olufsen system with 4,5x2m screen. Comfortable cool sofa, Chic bar area, you can always put a snooker table in the middle. And here are the famous glass windows in the pool, imagine seeing somebody swimming! The effect must be sensational! Only Brave ideas can create such solutions. The aim was to build the best property in Marbella, and It has been achieved 100%. Same as the rest of the house, everything is controlled from the iPad, you can easily set different moods and turn on a movie. The cinema is simply stunning!
GARAGE
Check out my third and last favourite room of the house! This mind blowing garage for minimum 10 cars!! You've got a rotating platform to help you manoeuvre, views to the gorgeous Courtyard, the ceiling reflects everything And what cars!! Let's try out the acoustic.! Nice....It looks sensational!!! The black colour with the hanging led lights looks so James Bond!!! You've seen anything cooler than this! Come on!!!
Guys, gona stop you a sec, if you got to this part and haven't subscribed yet.. well , I don't know what to say.... just do it! We are so close to getting 100.000 subscribers and would really appreciate your support! Don't forget to Give as a like, if we get 50.000 likes on this video, I promise I'll jump of the roof with this suit on!! And if you liked the intro or the video, give us a comment below! It's very important for us. You done it? Thank you and we carry on!
BUGY TOUR
What a great evening! You are so lucky because you gona get a chance to see the house with night lights. The bottom level gardens, as i explained before, can be accessed on the buggy as one of the options! With this lightning it's probably one of the most romantic places in Marbella.
BOTTOM LEVEL GARDEN
It's perfect for a nice walk apart from all the party and celebrations that can be done. These gardens are very old, they were maintained from the previous house, that was completely demolished, and so now it's a proper Mediterranean paradise! The silence of a natural environment in Zagaleta is thrilling!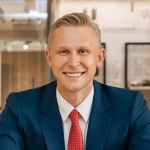 CEO & Partner
Artur Loginov
Artur Loginov is the CEO and proud Partner of Drumelia Real Estate. He has over a decade of knowledge and…