Touring €6.495.000 Frontline Golf House in Zagaleta, Marbella by Artur Loginov
By Artur Loginov on - 7m. reading time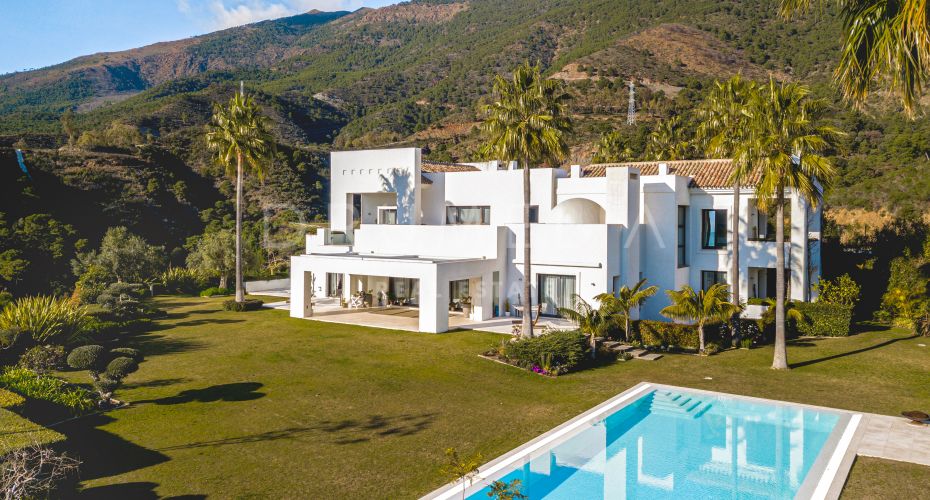 A stunning property for sale in Zagaleta, Marbella. We are experts in this area, and this villa is a fantastic home to buy in this luxurious area.
Today it´s another beautiful day for touring a magnificent property! Today after a while now, we are back in Zagaleta!
In the beginning, we toured the most expensive houses of Marbella. Still, it doesn't mean that there are some fantastic properties under the 10M in Marbella, and now I have the pleasure to show you a fascinating villa for €6.495.000M. I've been to this house first time when they were building it around 6 years ago approx. Now that I came back I was nicely surprised about its features and details.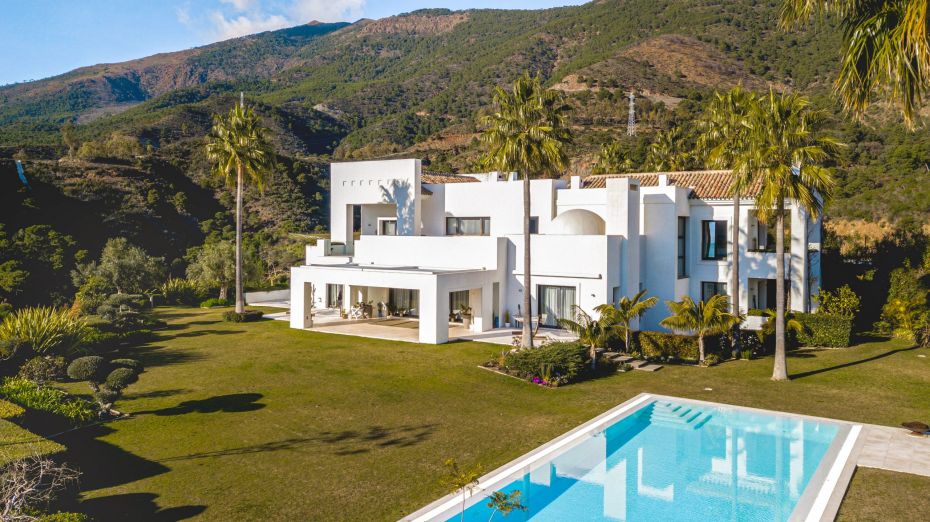 The property has a plot of 3.750 m2, built 1.000 m2, 6 bedroom suits, its got an indoor heated pool, spa, gym, cinema, huge garage a massive garden platform, great privacy and is right next to the north gate. If you've been seeig my area tour on Zagaleta, you know how important the property's location is inside of Zagaleta. The price as said, is 6.495M, so lets get started and see what this house has prepared for us!
This villa has a mix of Mediterranean and modern architecture. The driveway to the property is spacious and lengthy. I always like it when you have that 20sec driveway to the property. It kind of raises in front of you, a great sales tool, I believe. You can park next to the house as you get through the gates, which has plenty of space to maneuver or go into the basement level to the interior garage.
Entering, we have a small pasarella above some water features, and we are in the hallway.
THE LIVING ROOM
The living room has a ceiling height of 4m which I think is great to have that extra meter and a half. It completely changes the perception of this room, gives that additional amplitude and oxygen. While, for example, living rooms with double height is tough to create a cozy family feeling, and they can come across as cold sometimes. This heigh for me is perfect. It also means that you rarely can put another room on top from the architectural point of view, but it plays a role in creating a strong character to the façade. Can you see what I mean by a mix of Mediterranean and modern architecture? From there you can also appreciate how big is the garden platform. Also, take a look around how private it is. Mountain views are gorgeous, and as the property is southwest facing, it means that the sun gets here at around 11:00 am and sets right behind the mountain, which is a beautiful view to enjoy every evening with a glass of wine, or juice.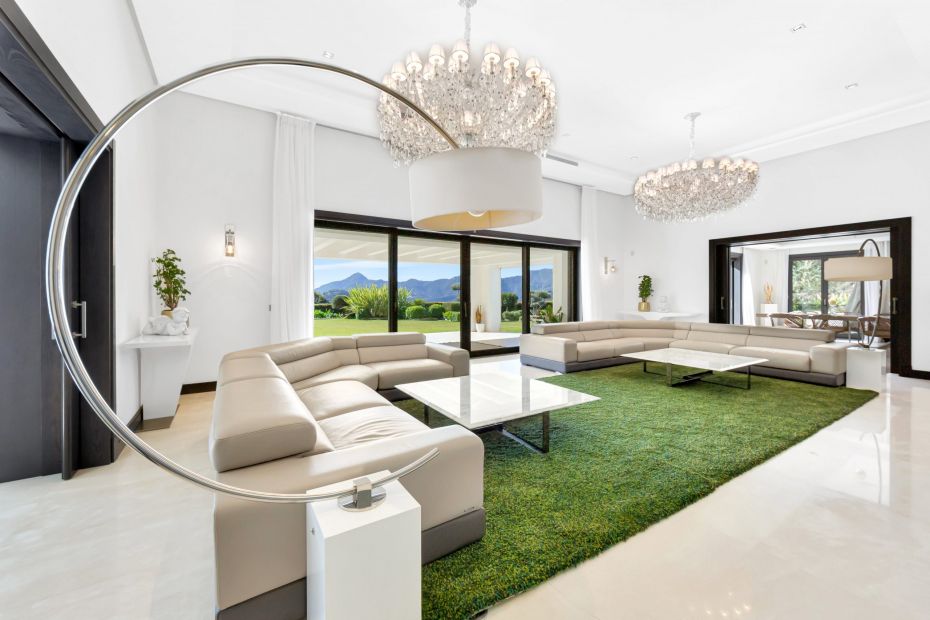 OUTDOOR
The pool is also a great size, very, very inviting. Great chiringuito we have next to the pool, a massive wood table, and plenty of space for any events if you like to host them at hope. It is very nice out here, calm, quiet, gratifying, and I'm in a suite, but I still can feel it!
Going back, another great thing we have about the living room is that it has this 3 rooms to each dining, centre living, and office can be separated entirely through these pocket doors, or opening them. It becomes almost one space. Something that this house inherited from the Mediterranean architecture.
KITCHEN
The kitchen set at the back, just past the dining, is huge. It has its own also dining/breakfast corner. I don't know about you, but I think it's great to be able to spend time in the kitchen. Cooking together even though I'm more the type that degustates rather than cooks.
The kitchen is really brilliant in terms of space and functionality you have a big amount of storage with an island in the middle, and what's nice about it apart from all the light that it gets, is also that it has its own staircase that connects with the laundry, extra storages, garage and so on.
Logically kitchen can be accessed through the main hallway. Once we pass the living we can also access the office that we've seen from the other side, its got a curious detail in the ceiling, which is interesting, not sure what the intention was, but ceiling heigh is welcome always!
BEDROOMS
From the opposite side, we have the guest toilet, and two-bedroom suits, a small detail which I thought was great is that as one of the bedrooms is used as an office and you don't want kids going in, instead of putting locks and keys, you've got the code directly on the handle, simple and efficient!
All the bathrooms are fitted with marble. The doors and wardrobes are made of dark wenge wood, very popular in Marbella in Andalucian architecture logically, we have a lift for such a property, and the main staircase is on this side. Upstairs there are 3 more bedroom suites including the master. The two-bedroom suits to the right are identical copies of the groundfloor ones, enjoying lots of light from all the windows with nice small terraces.
MASTER BEDROOM
The master has an amazing size to it. We have this welcome area that separates the master from the rest of the bedrooms as we enter. To isolate it in terms of noise and any other hassle that may be happening out there. We have a separate walking wardrobe, with a bit of skylight and more windows on this side, here we can see the terrace above the living room currently not accessed but could be a great addition to the master space. The bedroom is through this door, spacious, high ceiling, nice light wood on the floor. In general, light colors add always extra sensation of space. Great views from every corner, left and right. Nice interior balconies, and directly connected with the master bathroom, which is also very big and has everything that a master bathroom must have 6.9M€ property. As you can see, we have great qualities throughout.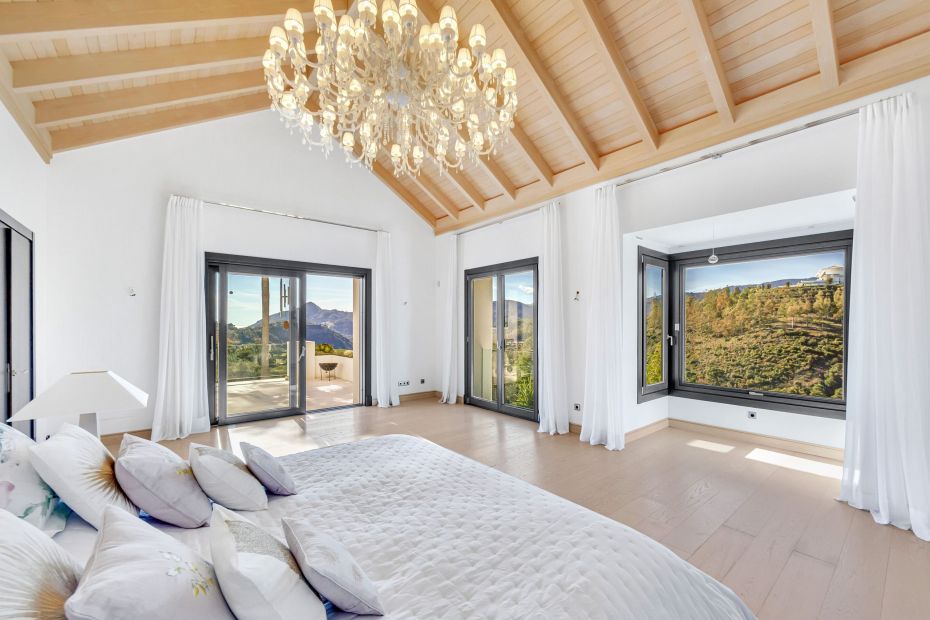 THE BASEMENT
The basement in this house is also a great and valuable addition to this property. As we come down the main staircase, we have bedroom number 6, which could also be a staff bedroom, with its own bathroom and living, has plenty of windows and access to its terrace with own access so that if it is used for staff, they can access the property through this staircase. This patio also gives lots of light to the gymnasium. If you don't need a gym, I'm sure you can utilize this room in a million ways, also great for kids. We have an indoor heated swimming pool down the hallway with a sauna, hammam, toilets, and showers. Amazing sizes, great room to relax and enjoy.
We have a fully equipped cinema, laundry, storage, and a garage for 3-4 cars with plenty more storage down the hallway.
This is a great property. I hope you enjoyed this tour, and I'm looking forward to your positive and negative feedback to move forward and better what we do every day!
We will provide you with any extra information very gladly as we are experts in this area, La Zagaleta! If you would like to get in touch with us you just need to click here!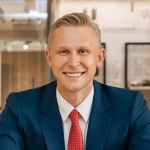 CEO & Partner
Artur Loginov
Artur Loginov is the CEO and proud Partner of Drumelia Real Estate. He has over a decade of knowledge and…