Discover 7 Top Hotels in Marbella
By Varia Sinichkin on - 14m. reading time
It's no secret that Marbella's glitz and glamour extends from its properties and elegant dining scene through to its hotels. Yet even as Marbella's unstoppable status grows by the year and brings new hotels to the scene, several establishments have become a staple. Sleek and elegant, growing their stature with every visitor.
Read on to discover the old-world glamour these hotels of Marbella deliver so well.
Puente Romano Beach Resort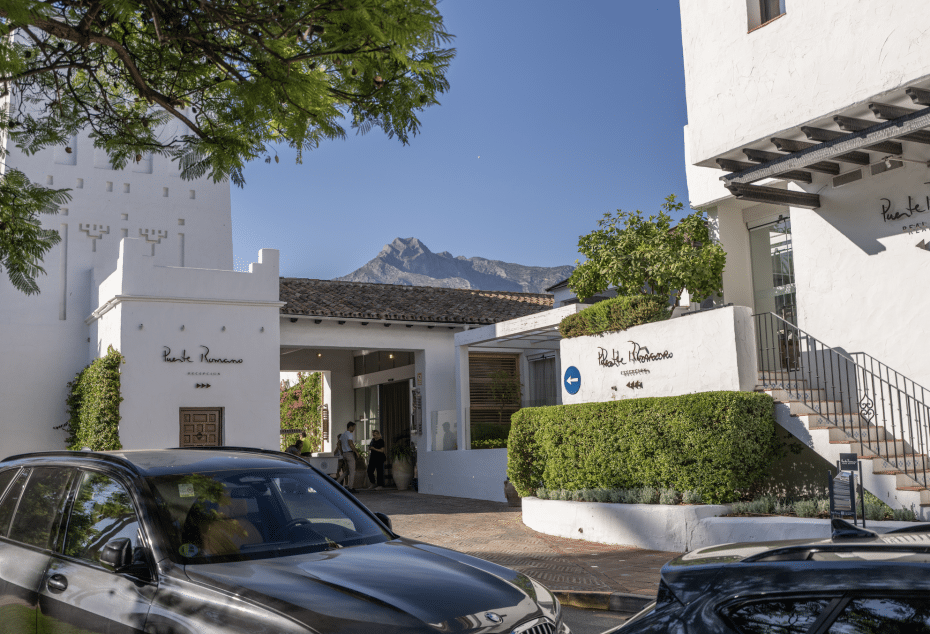 Where is Puente Romano Beach Resort?
Puente Romano Beach Resort Hotel is a 5-star establishment in the heart of Marbella's Golden Mile, situated along one of the best beaches in the region. The resort follows an Andalusian village-style and was established by local hotelier Antonio Banderas in 1979. It started off as a small, 20 room hotel built on the site of an ancient Roman bridge, which is where it takes its name. Now, as one of the top hotels in Marbella it hosts over 600 rooms and suites and ranks as a luxury destination due to its outstanding amenities.
What are the rooms like at Puente Romano Beach Resort?
The hotel offers a wide variety of rooms, with 7 types of suites, 3 types of grand suites and 3 unique villas to choose from. The rooms are set amongst tropical beachside gardens and special Andalusian touches can be found in every room, following a Mediterranean palette. At Puente Romano Beach Resort, you will undoubtedly experience the essence of the Mediterranean and enter a world of unparalleled experiences.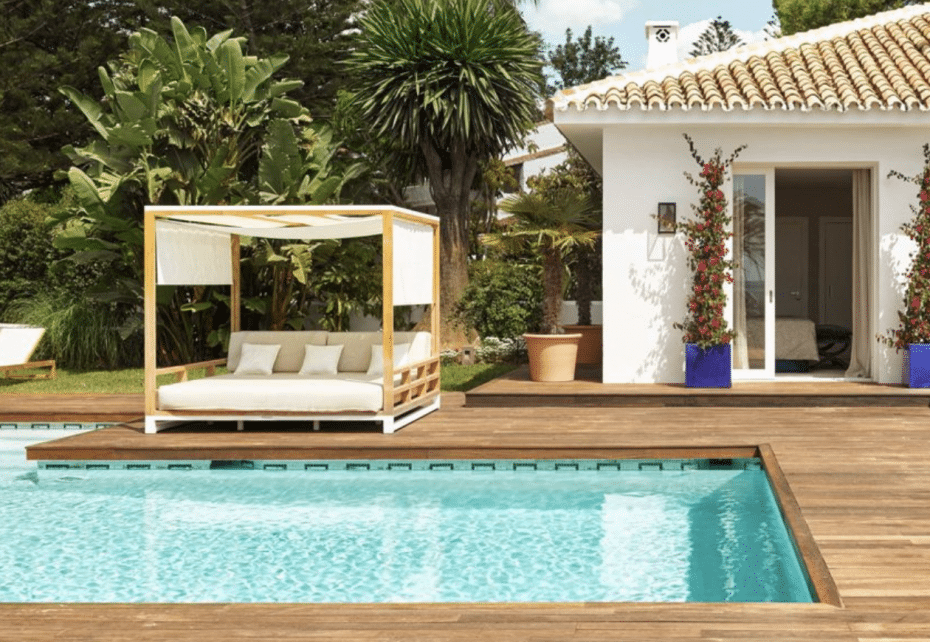 Fitness, wellness and dining at Puente Romano Beach Resort
When it comes to fitness, Puente Romano Beach Resort has it all. Their state-of-the-art gym is equipped with TechnoGym, as well as a spinning, barre and a boxing studio where one can enjoy group classes or book one-on-one training sessions with professionals. The famous Puente Romano Tennis Club is a short walk away, where you can indulge in tennis or paddel. In summer, guests can enjoy the Jungle gym, situated right on the beach.
The resort hosts mainland Spain's only Six Senses Spa, where visitors can take time for themselves and relax completely. The spa offers a hydrotherapy pool, a cold plunge pool, heat and ice showers, herbal steam room, a sauna and hammam. Additionally, there's an extensive spa menu on offer where guests can select personalised treatments.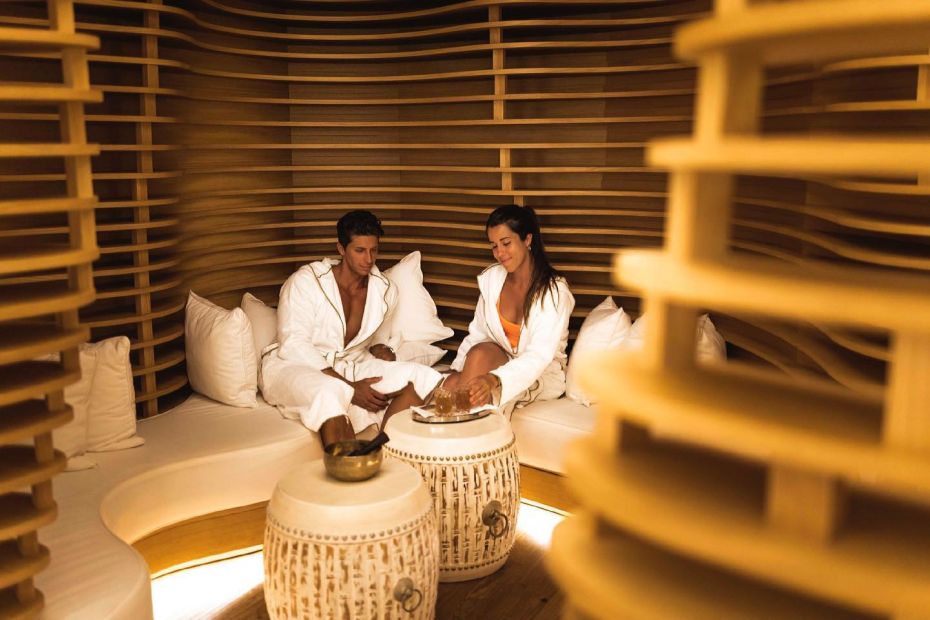 If you're visiting as a family, you need not worry. Puente Romano Resort has the little ones covered, with three separate kids clubs. Mini club is for children up to 4 years of age; La Casita Club for kids aged 5 to 12; and Teen Spirit lounge and gym for teens up to 18 years old.
Puente Romano restaurants are a well-known culinary hub, with some of Marbella's best gastronomic experiences nestled in this slice of heaven. Guests will never get bored of the same food, as there are over 20 options to choose from, featuring world-class restaurants such as Nobu and Cipriani amongst the list. Easily adding to the resort's reputation as one of the smartest hotels in Marbella.
Eager to stay and savour the sea views in Puente Romano?
Check out these incredible properties
Nobu Hotel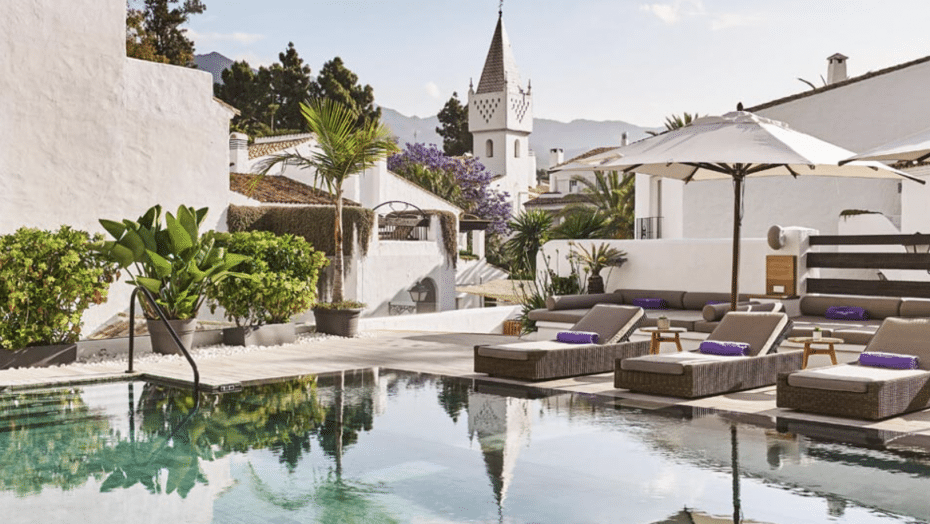 Where is Nobu Hotel?
Nobu Hotel opened its doors to Marbella's playful crowd in 2018. An adults-only gem on Marbella's Golden Mile, this 5-star hotel is bound to blow you away. An oasis to unwind and enjoy the finer things in life, the hotel follows a modern take on ryokan-style architecture and interiors, with elegant, open-plan rooms and facilities.
What are the rooms like at Nobu Hotel?
World-famous for the right reasons, Nobu Hotel Marbella hosts 81 rooms, 65 of which are suites and 16 luxury rooms. Many of the rooms have terraces overlooking the Puente Romano Plaza, so you are steps away from all the entertainment.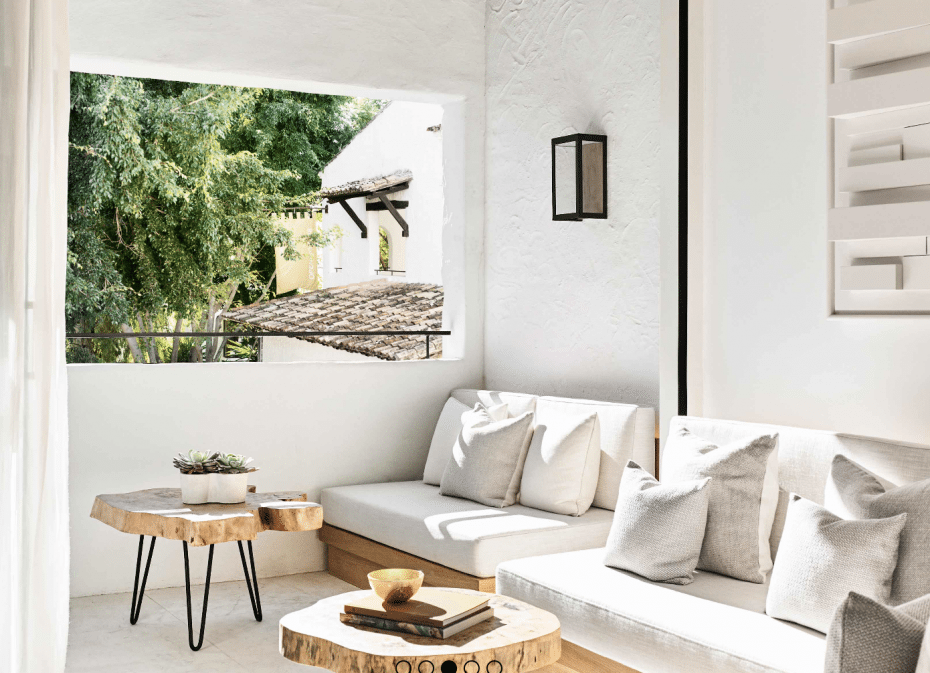 Fitness, wellness and dining at Nobu Hotel
In terms of wellness and fitness, Nobu Hotel guests can enjoy all of the aforementioned Puente Romano Resort facilities, as they share the same ground. However, tailored to strictly Nobu guests is the secluded swimming pool with a bar, where sunset DJ sessions are held to start the evening off right. Guests also get priority access to the Nobu restaurant and one of the best clubs in Marbella - Supperclub.
Nobu Hotel wouldn't be one of the top hotels in Marbella without outstanding dining options. Guests are able to savour Chef Nobu Matsuhisa's signature dishes in-room, with 24/7 service. The same goes for their extensive and creative mixology list. Similarly, guests can of course enjoy the various dining options in Puente Romano, allowing for an interesting stay, in all senses of the word.
Marbella Club Hotel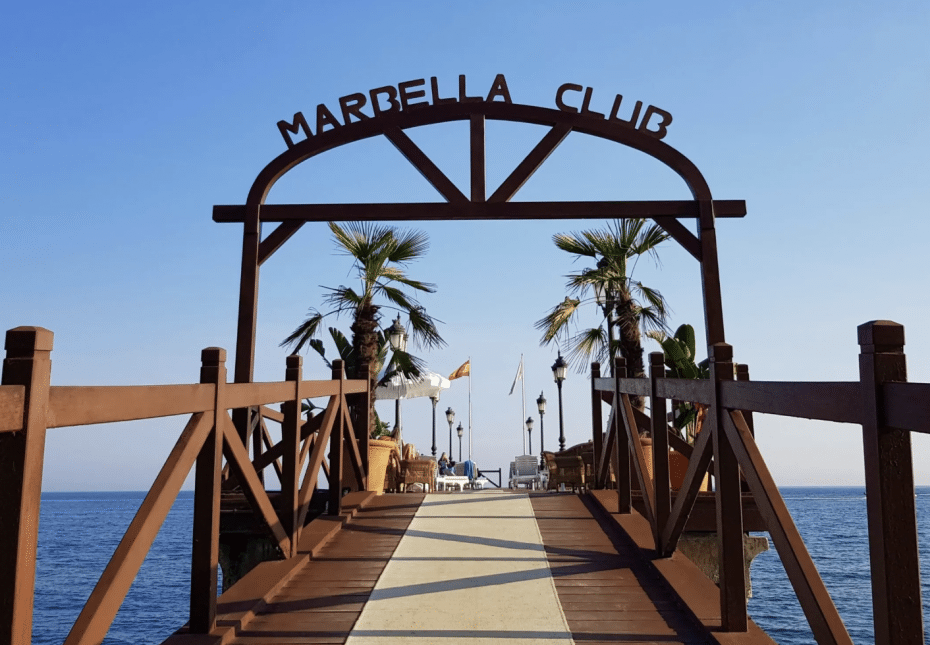 Where is Marbella Club Hotel?
Marbella Club Hotel is a 5-star establishment on the Golden Mile and a staple in Marbella's history. Established in the 1950s by Principe Alfonso Hohenlohe, it was a hotspot for the world's elite, with the likes of Audrey Hepburn and Brigitte Bardot. Today, the hotel still maintains the glamour of its early days.
What are the rooms like at Marbella Club Hotel?
Lush tropical gardens surround the 35 guestrooms and 80 suites, all of which have a terrace that blends in with nature. Villas and bungalows are an option for families or larger groups, where guests can enjoy their own sanctuary. The Grand Villas are the most luxurious option at the hotel, with private entrances and gardens with a pool, and a special host dedicated to aiding your needs. A natural palette, organic linens and unique touches can be expected from every room.

Fitness, wellness and dining at Marbella Club Hotel
Marbella Club Hotel offers a lovely gym with TechnoGym equipment, free weights and TRX equipment, and a chance to book private training sessions as well as participate in Yoga or pilates. For those seeking something different, the hotel offers horse riding lessons or treks at their Equestrian Center, which can be found a 20-minute drive away from the hotel. Aerial Yoga is also available to try.
In terms of wellness, their own Thalasso Spa, which focuses on thalassotherapy, that is, a combination of ancient practices with advanced science-based techniques. There's also a seawater pool on site, with a variety of water-based experiences, and of course an extensive spa menu ranging from facials to personalised rituals.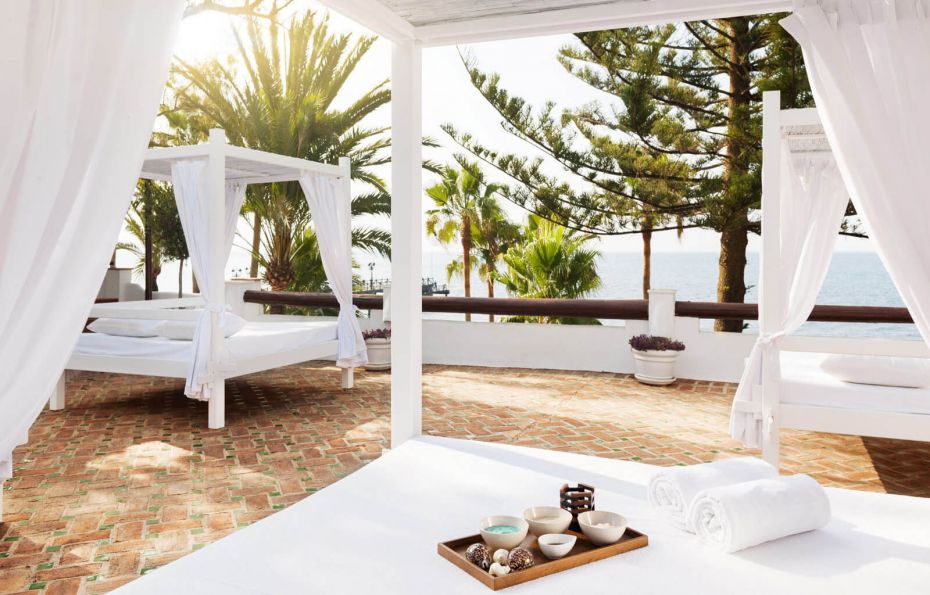 Marbella Club Hotel has everything in mind to ensure a pleasant stay, with a Kids Club operating daily. Children ages 4 to 14 are welcome to enjoy supervised entertainment, where they can partake in sports, gardening, wildlife experiences and science experiments.
Dining options are extensive, with an option for every occasion, with most of them being open to the public, too. El Patio is a beautiful courtyard serving food all day, but if you seek some fresh seafood, MC Beach is the place to be. This chiringuito follows a white and blue colour palette, and has great ambiance all day long. The Grill is more of a dinner option, with candle-lit white cloth tables in a romantic setting.
Discover a world of flavours at these Marbella Club hotel restaurants.
Anantara Villa Padierna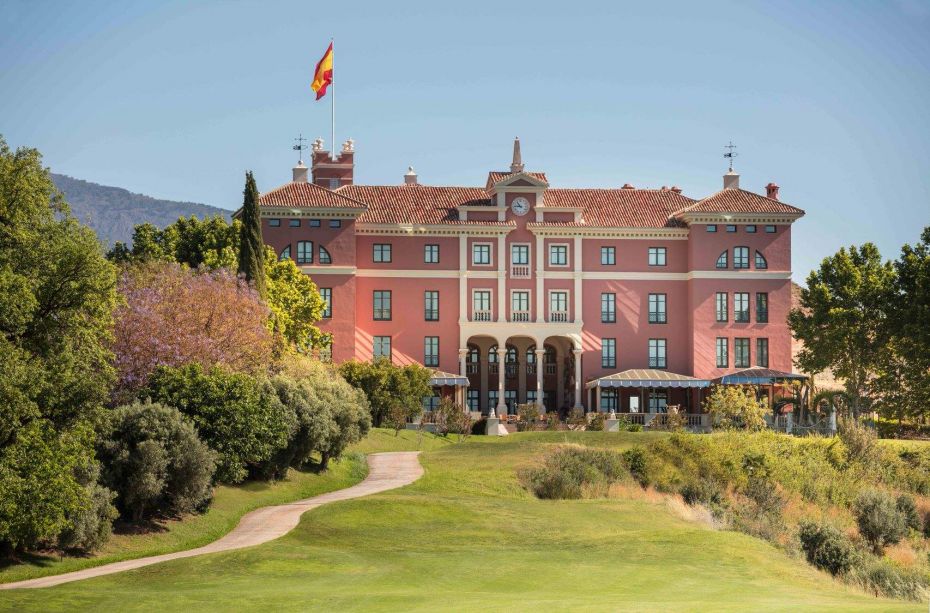 Where is Anantara Villa Padierna?
Anantara Villa Padierna Palace Resort is an incredible 5-star property nestled among the Mediterranean mountains. Located between Marbella, Benahavis and Estepona, it is an oasis of tranquillity minutes away from the city's entertainment.
What are the rooms like at Anantara Villa Padierna?
The resort offers 125 rooms, decorated elegantly and resembling that of a palace, per its name. Rooms have lake, golf and mountain views, some of which also hold terraces. Here you can enjoy the breeze and chirping of birds as you prepare to face the day. They also offer a small selection of villas for those seeking full privacy. Fun fact: Michelle Obama stayed in one during her visit, relishing her stay in one of the prime hotels in Marbella.
Fitness, wellness and dining at Anantara Villa Padierna
This resort is a popular destination for golfers, as it sits amongst three top-class courses. Additionally, there is a wonderful gym on site with TechnoGym equipment and free weights. A racquet club is nearby, for those wanting tennis, paddle or badminton.
The Anantara Spa is a beautiful escape. Roman baths surrounded by calm gardens welcome you to over 2000 sqm of relaxation. A hammam and indoor pool are also available, alongside an extensive spa menu of facials and massages, plus personalised wellness programs. There's also the option of using the outdoor pool, which is surrounded by Roman statues and transports you to a new world. If you're more of a sea person - By The Sea Beach Club is located a short drive away, and is truly exceptional in terms of service and facilities.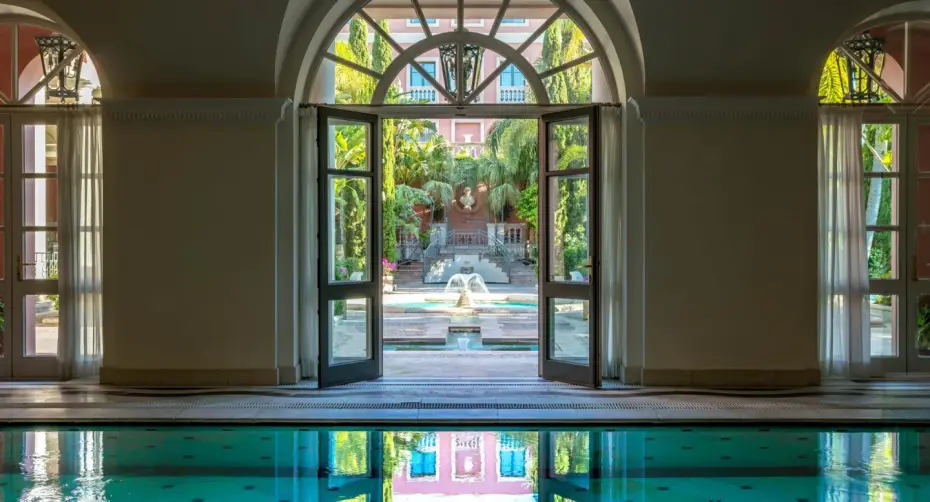 Anantara Resort has 8 dining options on-site of varying cuisines, offering a range of choices to guests. Mediterranean, Lebanese, Japanese are some of the examples of gastronomy you can expect.
Keen to stay on in the tranquillity of Benahavis?
Discover these lovely properties
La Fonda Heritage Hotel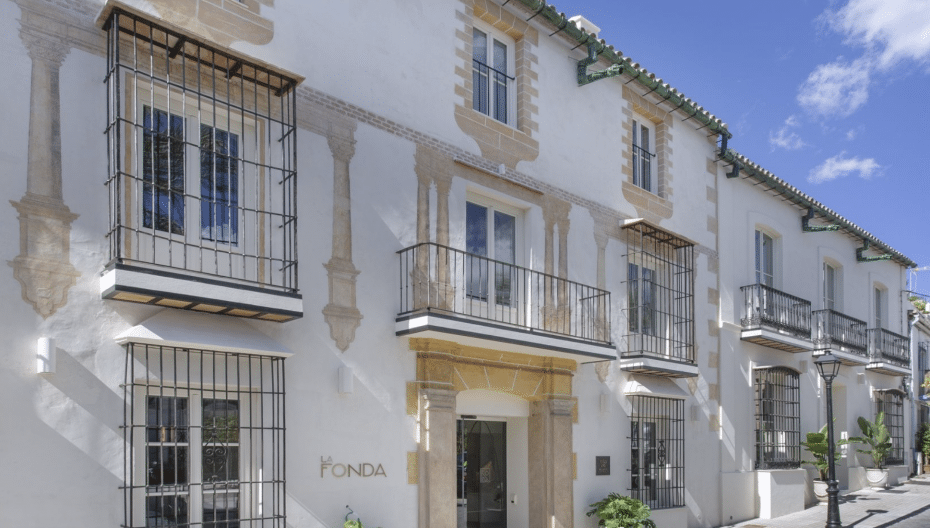 Where is La Fonda Heritage Hotel?
La Fonda Heritage Hotel - is the first Relais & Chateaux establishment in Andalusia. This 5-star boutique hotel is brand new, having opened its doors in early 2023. Already it's established as one of the smartest hotels in Marbella. Located in Marbella's old town, guests are transported into the heart of the Andalusian lifestyle, with cobbled streets paving the way along Marbella's history.
What are the rooms like at La Fonda Heritage Hotel?
Being a boutique hotel, there are only 20 rooms within the establishment. With 9 room types to choose from, each room is unique and boasts its individual charm. Glass walls, luxurious fabrics and sleek furnishings are to be expected at La Fonda.
Dining at La Fonda Heritage Hotel
La Fonda offers plenty experiences for its guests to fully delve into the region's spirit. These include Andalusian wine tasting, lessons in Flamenco, an organic olive oil experience in Ronda, and a walking tour along Marbella's Old Town.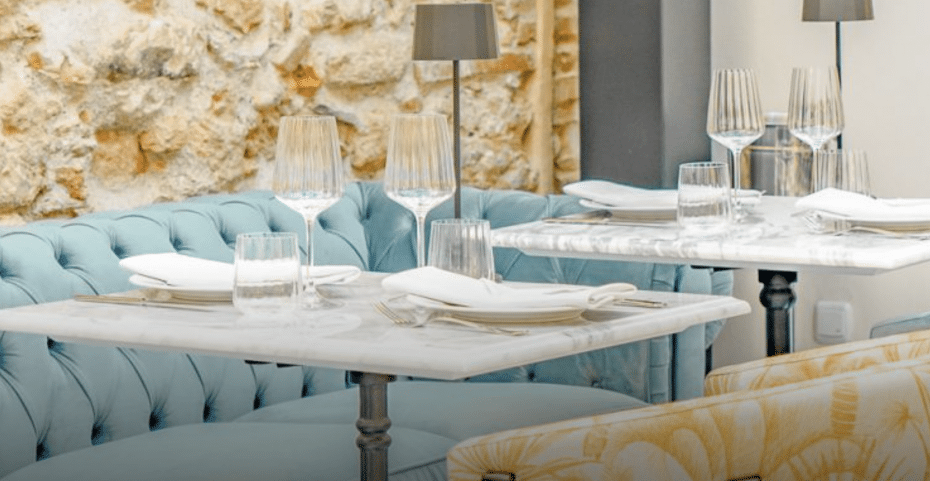 The hotel, albeit small, has 3 incredible dining and drinking options. Jane Restaurant is its signature, with Executive Chef Pascal Silman as head of the team. The menu offers a blend of Mediterranean produce and global cuisine, creating a remarkable taste. The restaurant is also open to the public. Los Patios de La Fonda is the hotel's bistro space, offering breakfast and daytime snacks and drinks in a lovely setting. Lastly, their sky bar is a panoramic rooftop terrace with views of the Old Town. 
Melia Don Pepe Gran Meliá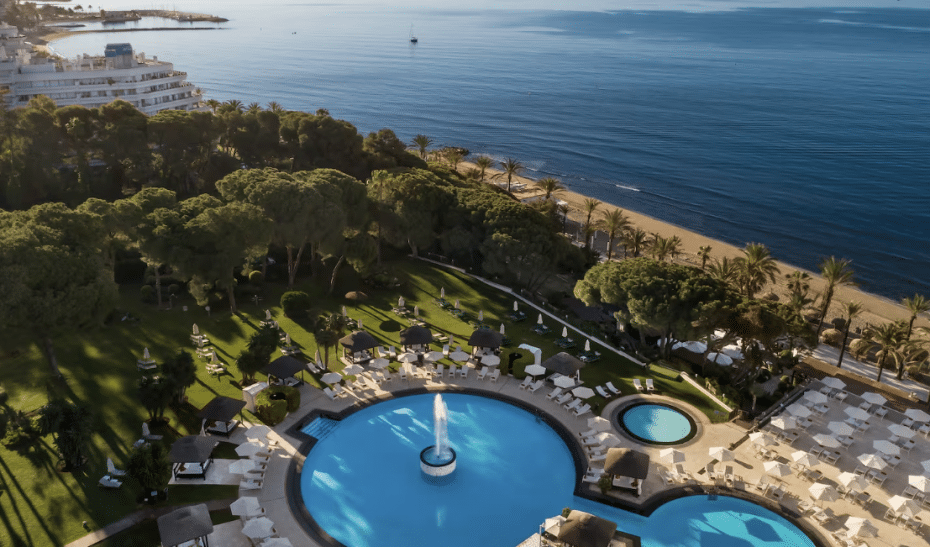 Where is Hotel Don Pepe Gran Meliá?
Hotel Don Pepe Gran Meliá is a 5-star beachfront hotel located at the beginning of the Golden Mile, a 15-minute walk from the old town. This hotel is one of the most long-standing in Marbella, with their initial opening in 1994 establishing it as one of the premier luxury hotels in the area. Since then, it has been renovated several times to meet the ever-evolving standards of Marbella's clientele.
What are the rooms like at Hotel Don Pepe Gran Meliá?
With 226 rooms, and 16 different types of rooms to choose from, this is the place to be. There is also a Red Level available for those seeking a more refined experience. Red Level guests get superior rooms, special check in areas, a unique breakfast and bar area as well as luxury services, such as luggage unpacking and concierge service - truly taking your stay to the next level. What else to expect from one of the foremost hotels in Marbella?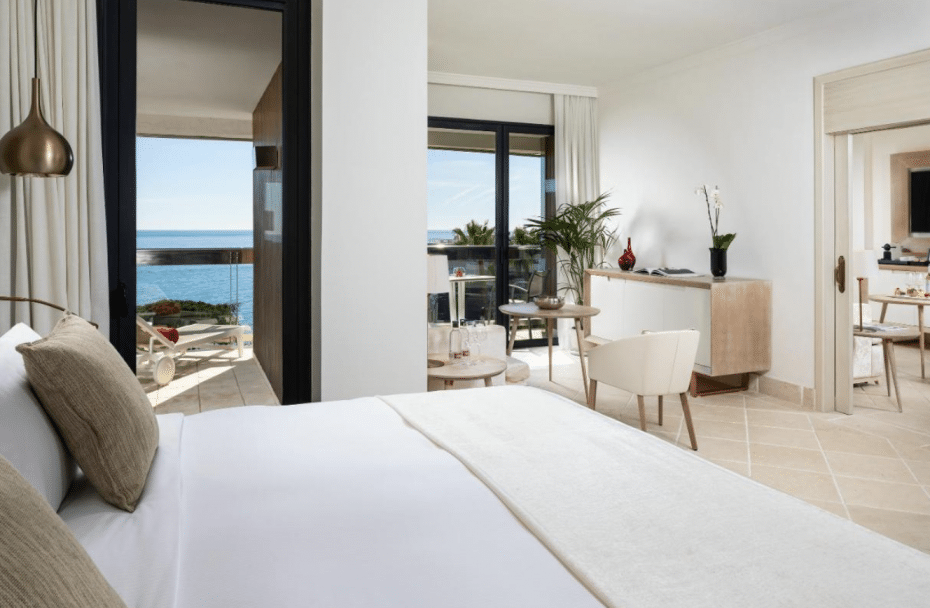 Fitness, wellness and dining at Hotel Don Pepe Gran Meliá
The hotel offers a gym on-site, which is open 24 hours a day. There are also paddle courts to enjoy the game, and of course, water sports, seeing as you are right by the beach.
In terms of relaxation, the hotel has two outdoor swimming pools overlooking the glistening sea, one of which is for kids, as well as a heated indoor pool. The well-known TACHA cosmetics brand has a hub at Melia Don Pepe, and guests can choose from various beauty treatments and massages to unwind and stimulate the body.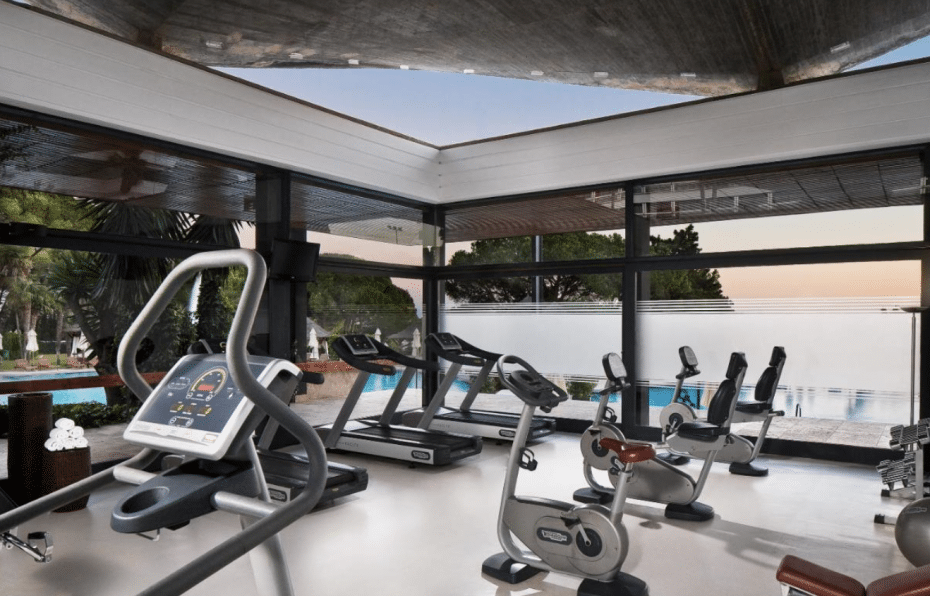 The hotel has 3 delicious dining options - ERRE (for meat-lovers), Tahini (for sushi lovers) and Audrey (for pastries and cocktails). Similarly, Cappuccino Grand Cafe is right below the hotel, and is a wonderful spot serving food and drinks all day long. This is a favourite amongst locals and tourists alike due to the delicious options and fantastic views. Marbella's gastronomy is also within reach, conveniently located 15 minutes away from Puerto Banus and the Old Town.
Interested in settling down on the glamorous Golden Mile?
Check out these spectacular properties
Finca Cortesin Hotel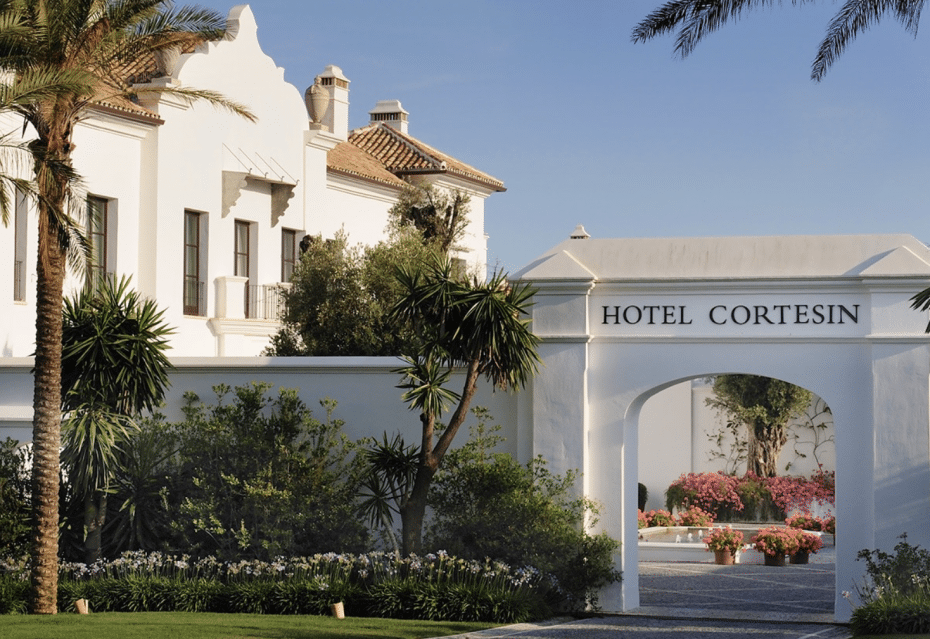 Where is Finca Cortesin Hotel?
Finca Cortesin Hotel forms part of the famous Finca Cortesin Resort, which in addition to the hotel includes the word-renowned championship golf course, outstanding spa & sport facilities, its very own beach club and area for shopping. Exceptional Real Estate is also available in the vicinity. The hotel's design blends the best of Andalucia with modern amenities, and is set within a palatial 23000m² of expertly tended garden. Imagine the lifestyle of the Mediterranean blended with the most modern of living. Then imagine more!
What are the rooms like at Finca Cortesin Hotel?
The hotel boasts 67 spacious, light-filled and exquisitely designed suites which range from 50m² to 200m² - and cover quite a range. There are junior, executive, garden, family, pool suites, as well as the famed Cortesin suite. In addition, there are both a private house and villa for living.
The suites are arranged around two main courtyards of impressive scale, all of which feature impressive 4m-high ceilings.
Fitness, wellness and dining at Finca Cortesin Hotel
Besides the impressive golf course, there are tennis and padel courts situated outdoors. Then there's a gym enclosed by garden views, and The ARANĪ Yoga & Meditation Center perched on a hill, delivering stunning views of the nearby mountains and the Mediterranean Sea. The yoga includes Hatha yoga, 'Slow Flow' and 'Power'  Vinyāsa, Ashtanga, Yin Yoga as well as Kundalini. Personal trainers are available to help you get the maximum out of any workout!
As far as dining goes, it's a delight both for food lovers and food creators. The list includes everything from Spanish delicacies to fine dining, easy summer fare and splendid lunches at the clubhouse.
Exploring hotels in Marbella? Why not stay longer?
When it comes to luxury living, a world of your dreams beckons.
But it doesn't have to stay a dream.
As the leading luxury real estate agency of Marbella, our team of real estate experts are here to assist in finding the luxury property just for you.
Discover Drumelia !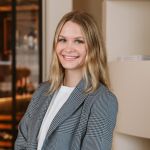 Copywriter
Varia Sinichkina
Varia is currently living in New York City where she is hard at work completing her Bachelors degree in Creative…