Stylish Outdoor Designs in Marbella
By Salma Hwedi on - 4m. reading time
Outdoor spaces often hold different values to different people. Much of this can be determined by where your house or potential new home is located. Thankfully, for those already living or wanting to buy a property in Marbella, the weather on the Costa del Sol is reliable, meaning residence can enjoy an average of 320 days of sunshine each year. This glowing statistic means that outdoor spaces along the Mediterranean coastline are often more readily utilised for longer periods of the year than in other locations.
As with many properties in Marbella, outdoor spaces are generally considered to be extensions of the home as opposed to separate areas. This takes off-bedroom terraces and sprawling south-facing gardens and makes them feel far more integrated with your property. High ceilings and tall windows can make your indoor areas feel light and spacious, but opening doors to a balcony, garden or pool can open a world of possibility; creating luxurious free-flowing spaces to entertain and enjoy.
If you are looking to buy a contemporary home, commission the build of your own modern villa project on the Costa del Sol or are perhaps looking to innovate and transform your current outdoor areas; here's some inspiration from some of our best bespoke properties for sale in Marbella and beyond.
Unbelievable Outdoor Spaces  
 This modern villa for sale in La Zagaleta blends perfectly into its natural surroundings thanks to its stepped rear garden. Having a split-level finish can really help to make a property feel integrated into the landscape, as well as offering some unique views and intimate spaces. It also helps break up otherwise large and uninteresting expanses of lawn. The lower tier of the garden can be reached through the house, or via the stepped patches of vegetation found south of the pool – giving the house a very unique footprint and adding a sense of verticality to the 9-bedroom villa. A lower level garden can also allow for a greater sense of privacy for its residence.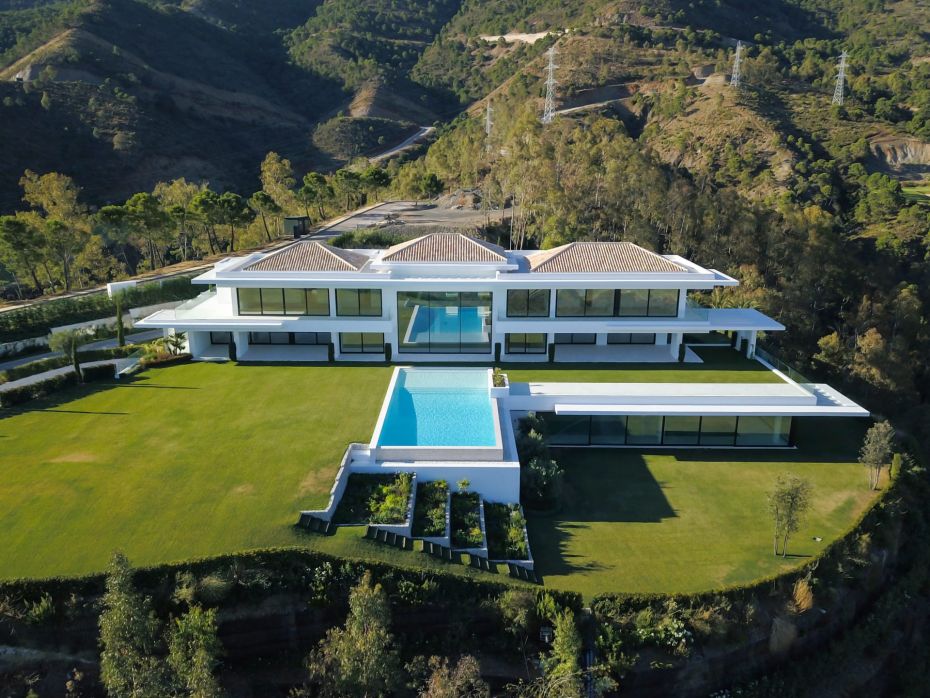 Set in Nueva Andalucia, this outstanding modern villa for sale features an abundance of light and airy spaces. The stylish indoor setting blends seamlessly with the outdoor terrace and garden, thanks to a smooth threshold joining the spacious living area with the rest of the poolside seating. Large doors can give rooms and adjoining outside spaces wonderful flow and continuity, seemingly increasing the overall footprint of the room. These boundless walkways give an effortless and elegant access to the grounds and pool. This added functional living space can be especially useful for a family home or if you regularly hold large social gatherings.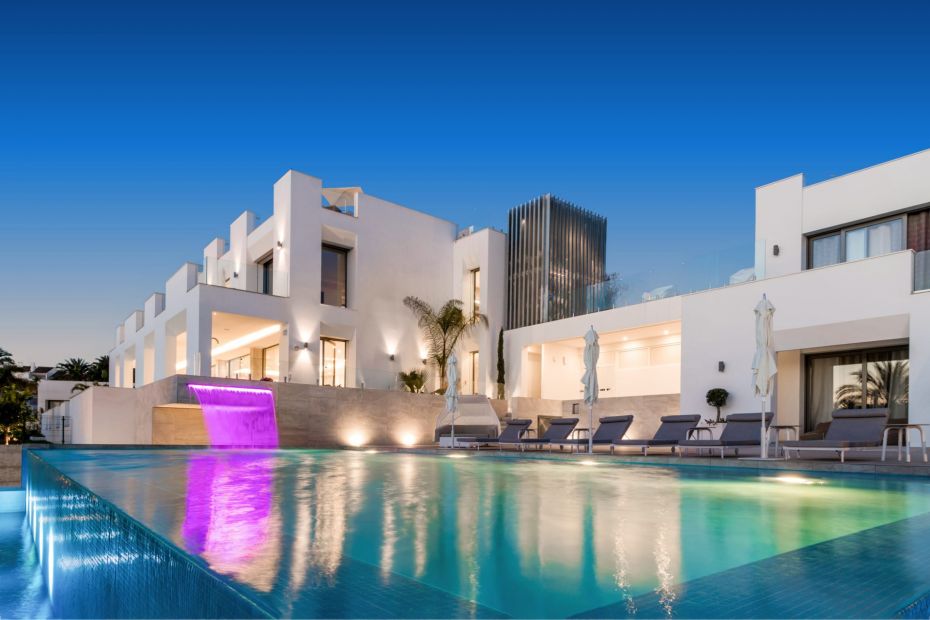 Situated in La Zagaleta, this ultra-modern villa encapsulates the 'less-is-more' mantra when it comes to outdoor areas. One of the most striking features of this stunning home, is the view from the large sliding glass doors. The pool uses wonderful leading lines to draw your eye out into seemingly infinite space and past the horizon. Using lines to lead the eye to certain features enables a gallery-like aura within any space. This can be most effective for selectively 'framing' outdoor features or areas from windows within the home. There is no better example of this being perfectly executed than the spectacular south-facing view from this villa in La Zagaleta.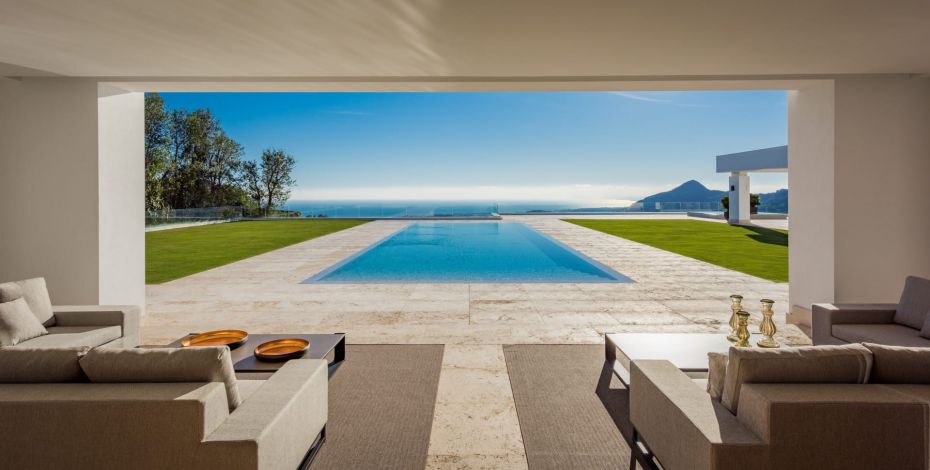 Named Villa Miramar; this classically styled sea-front villa in Casasola, Estepona, offers a lavish and palatial setting across its entire 5,175m2 plot. A standout feature of this opulent abode is the beautiful use of symmetry. The uniform approach gives the entire property a sense of unity, making all corners of the exterior pleasing to the eye from every approach. And the use of high-rise vegetation is ideal for those looking for privacy and anonymity within their grounds and can be used to cover high walls or fences.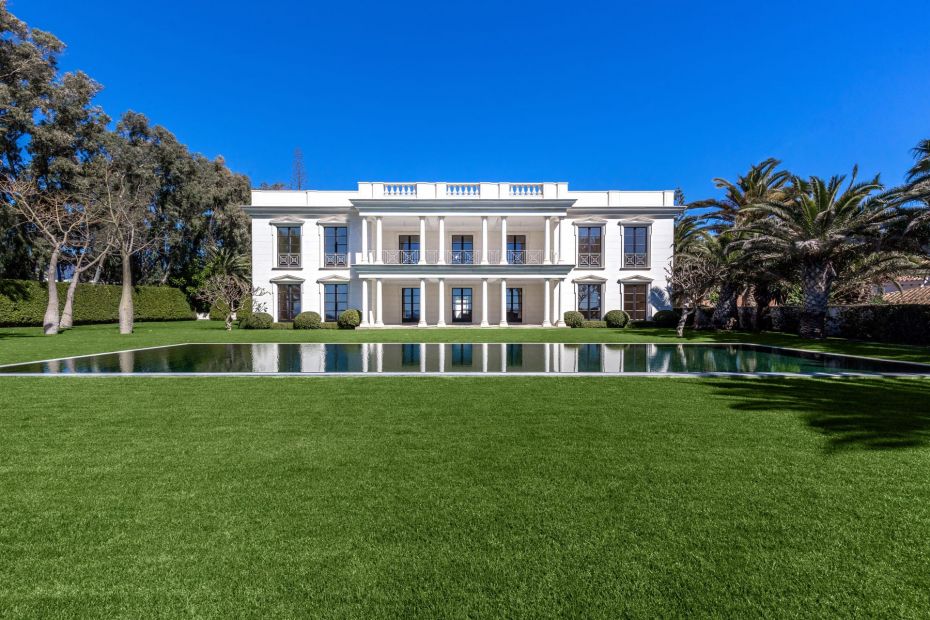 Feeling inspired to take on an exterior or landscaping project of your own? Or perhaps you're ready to find a new home offering more outdoor real estate? We've got the experience and expertise to help you. Contact our team today to discuss your wants and needs in searching for your new home on the Costa del Sol.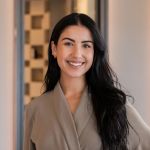 Collaborator Salma Hwedi
Villas in Marbella with insane outdoor spaces