Touring 'El Mirador' a beautiful Mediterranean Villa in The Heart of The Golden Mile
By Artur Loginov on - 4m. reading time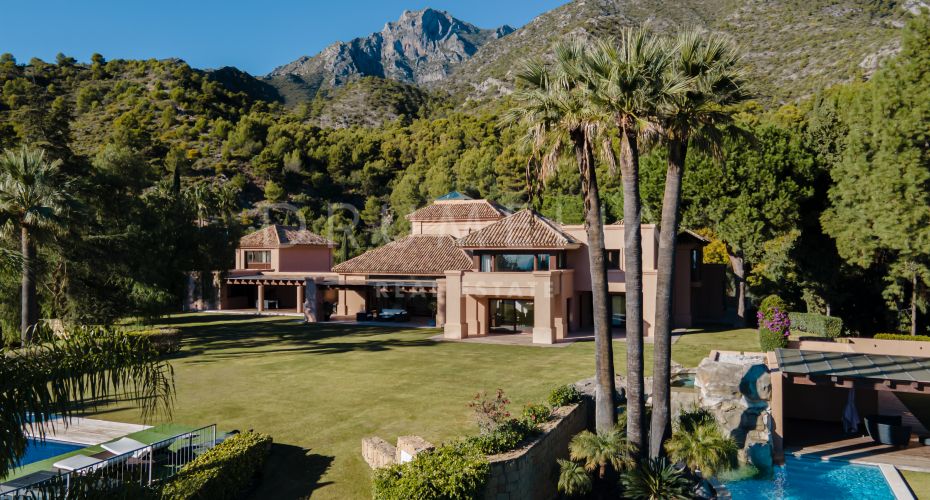 This incredible villa, toured by Artur Loginov, is another jewel of Marbella's real estate market that we have just signed the exclusive contract with and placed for sale at 13, 5 million Euro. The price has just been reduced by 1 million, making it a great opportunity for someone interested in investment and looking for the best offers in the high-end luxury segment of the market.
The fabulous mansion of 2.502 sits on a huge plot of 8.778 m2 in Cascada de Camojan. It enjoys unforgettable sea views even from the ground floor, which is quite rare to find.
The house is just above 10 years old, not brand-new, but has a huge potential due to the smart distribution. Everything is correct in terms of layout, generous in terms of size, and completely corresponds to current real estate tendencies.
It has six bedroom suites: five in the main house and another one is an amazing guest suite or staff quarters accessed independently.
A long private driveway leads to a lovely courtyard entrance with fountains and water features, 8-car garage with natural light and a carport for two cars.
GROUND FLOOR
A ´Wow´-effect greets the moment we walk in. The welcoming hall has not a double-height, but a triple-height ceiling, with a skylight above. Two staircases lead up, with a bedroom suite with its own lounge area to the right.
The main living area has a wonderful size, a beamed vaulted ceiling of almost a double height, which gives that perspective of size but still maintains a cozy feeling. A covered terrace is connected with the living room, sitting and dining areas. The porch has wooden beams and glass that allows the natural light in but protects from the rain. The internal patios with palm trees are cool. There are two kitchens, the main one and a kitchenette; two family rooms; an office; laundry and utility rooms.
UPPER LEVEL.
Four bedrooms upstairs are enjoying the views of the stunning surroundings and the African coast right in front of them. Expect plenty of space, lots of wardrobes, natural wood and marble, abundance of glass, light and views into the pine trees. The Master suite has a magnificent bathroom with vaulted ceiling wooden beams, a massive 2,5 X 2,5 m bath and a huge shower.
BASEMENT
The basement floor is almost like another house with entertainment areas that invite to spend quality time with friends and family. It is fantastic to have a poker game room and cinema room, intimate lounge with bar, gym with changing room, indoor heated pool, cold-water pool, sauna, Turkish bath, Jacuzzi, massage room, more storages, main garage, etc.
A lift connects all floors. There is a separate 'stuff staircase' into the basement apart from the main double staircase that goes above.
There are marble floors and wooden carpentry throughout the property, plenty of storage space, all luxurious comforts and modern technology.
OUTDOOR AREAS
The plot is unique: on the top of Cascada de Camojan, very private, flat and massive. It hosts two outdoor swimming pools, the main standard pool right in front of the estate and the fancy pool protected by beautiful rocks just a little bit further away. The property has everything you need to enjoy the Mediterranean lifestyle: chill out, al fresco dining and sunbathing areas.
LOCATION.
Marbella center is just 5 minutes away from the 24-hour gated community of Cascada de Camojan.
INVESTMENT POTENTIAL.
The investment potential is huge. The magnificent estate can be truly enjoyed as it is, or updated and upgraded. You can do there whatever you want, having a million ideas. The possibilities are infinite, among them – e.g., a huge state-of-the-art kitchen.
The construction of another gated community of five villas is happening next door. The structures are built already, and the views that you see now will remain the same not being blocked. Nothing can be built on the other sides: it is a naturally preserved park and La Concha Mountain.
Nowadays, the value of the land and price per square meter is higher than the asked one, especially in this location. To build the similar mansion would cost much more, not to mention the time of expecting the licence and construction itself. Getting the building license to do a reform cannot be compared with receiving a license for building a brand-new house.
Besides, the beautiful landscape boasts very old, huge trees that is impossible to get in a new house.
If you want to check out another stunning masterpiece, Mansion El Nido for 21.9 million euros you can do it here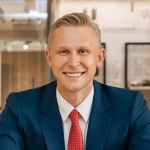 CEO & Partner
Artur Loginov
Artur Loginov is the CEO and proud Partner of Drumelia Real Estate. He has over a decade of knowledge and…