The best gyms, restaurants & exciting towns in or near Marbella
By Leon van Huyssteen on - 10m. reading time
As a place to visit, live and experience, Marbella is truly all things to all people. From sea to mountain to city, this jewel of the Costa Del Sol is famed for keeping everyone entertained. And 320 days of sunshine a year only add to it!
So: with so much to do, where to begin? Here are just a few suggestions to set mind, body and senses alight. Introducing you to the best gyms, restaurants & exciting towns in or near Marbella.
Before you get started, to help you find your way around, why not familiarise yourself with the region? Here you can find all there is to know about Marbella.
The most popular gyms in Marbella
Ready to start your day right? Why not kick off with a workout? Get your blood flowing and energy pumping to face your day with full confidence, and all that's to come.
Here's a brief overview of some of the most popular gyms in Marbella, and what they offer:
Puente Romano Health and Fitness
Discover the ultimate fitness escape at Puente Romano Health and Fitness, where luxury meets adrenaline. Break free from the mundane and indulge in a body-boosting experience at this cutting-edge facility. Sleek design, innovative curved treadmills, and a versatile studio for spinning, barre, and boxing set the stage for smashing your fitness goals.
Immerse yourself in the lush, subtropical surroundings as you conquer the Jungle Gym outdoor training zone, the perfect complement to this elite fitness haven.
Address: Bulevar Principe Alfonso von Hohenlohe, s/n, 29602 Marbella
Contact: hf@puenteromano.com | +34 952 82 09 00
Opening hours: Upon reservation, Monday to Sunday from 7:30 am to 8 pm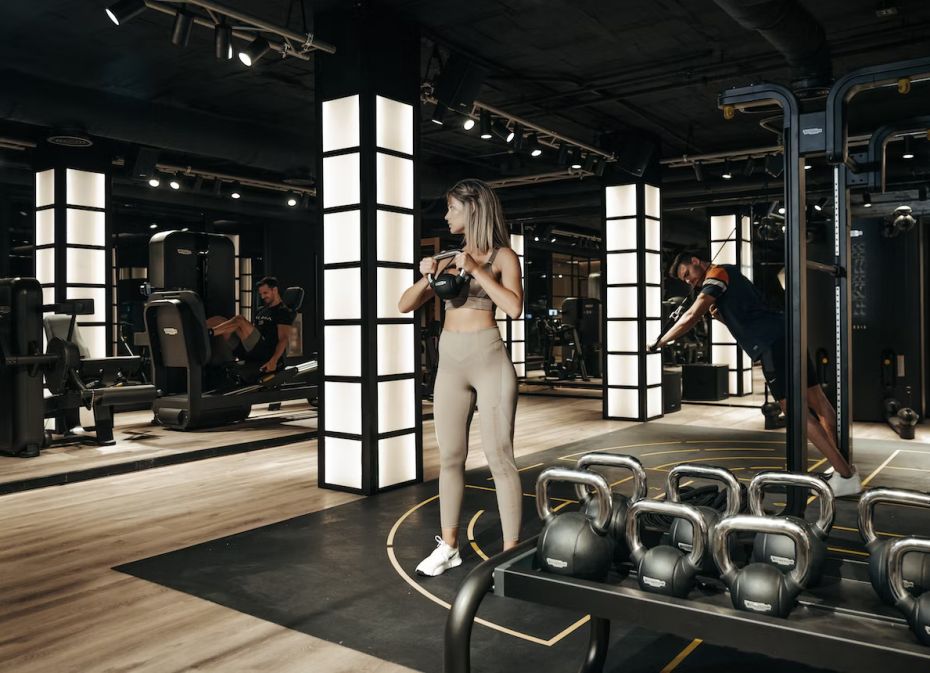 Real Padel Club Marbella
Boasting a unique experience and a wealth of services, Real Padel Club Marbella - established in 2008 - continues to lure an increasing stream of customers. Whether seeking a refreshing outdoor workout or simply looking for a place to stay active, this gym offers the perfect solution. Equipped with top-notch equipment spanning 350 square meters indoors and an impressive 10,000 square meters outdoors, it is arguably the top sports centre with outdoor facilities in all of Spain.
From bodybuilding and cardio to tennis and martial arts, this gym also includes a ninja warrior zone, Pilates, yoga, spa, and much more. The centre is very family-friendly, offering several fun programs for children.
Address: C. Río Amazonas, 29660 Marbella

 

Contact: +34 651 439 395

 

Opening hours: Monday to Sunday, 7:00 – 23:00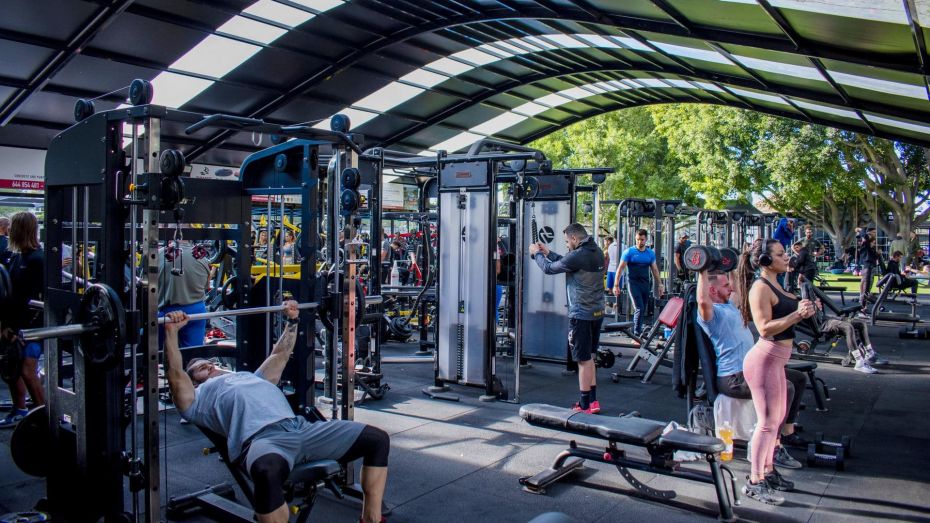 The I/O
The I/O is a private health club that promotes self-expression, leisure, and the pursuit of personal goals. The club features indoor and outdoor spaces, state-of-the-art fitness equipment, relaxation areas, and a photo booth to capture post-workout moments. The club offers group fitness classes honing functional movement, high-intensity training, confidence-building exercises, dance, and holistic practices.
The I/O offers two membership options: "I by the I/O" and "O by the I/O". The "I by the I/O" membership includes access to all the club's amenities, classes, and initial assessment. On the other hand, the "O by the I/O" membership includes all of the above, as well as access to a VIP area, priority class bookings, and other exclusive perks.
Address:

 Av. de Barcelona 8, 29670, San Pedro Alcántara

 

Contact:

 +34 660 66 45 36 (WhatsApp)  

 

Opening hours:

 Weekdays 6 am – 22 pm | Weekends 8 am – 22 pm  

 
These are just a small taste of the variety of fitness centers you can find in Marbella. For a detailed list, in whichever neighbourhood you might need, check out the most popular gyms in Marbella.
The best restaurants of Marbella
Hungry after your workout? Eager to fill up before you start your day's journey? Whether you're looking for a marvellous feast, intimate candlelight dinner or special food of the region, Marbella has it all.
From surf to turf and classic Andalusian fare, here you can find a small taste of the best restaurants in Marbella.
Lobito del Mar – The best fish restaurant in Marbella
One of Andalusia's greatest cooking experts, Dani Garcia, owns this famed fish restaurant and bar on the Golden Mile. A wide selection of dishes will please even the most sophisticated palate: fried clams, salmon tartare, shrimp with garlic, Marbella-style salmon and vegetable snacks.
We recommend you pay attention to a special section on the menu, devoted to the local delicacy - tuna of Cadiz; 12 delicious dishes of that fish are cooked at the restaurant.
Cost of meals: 5–60 euros p.p;
Address: Av. Bulevar Príncipe Alfonso de Hohenlohe, 178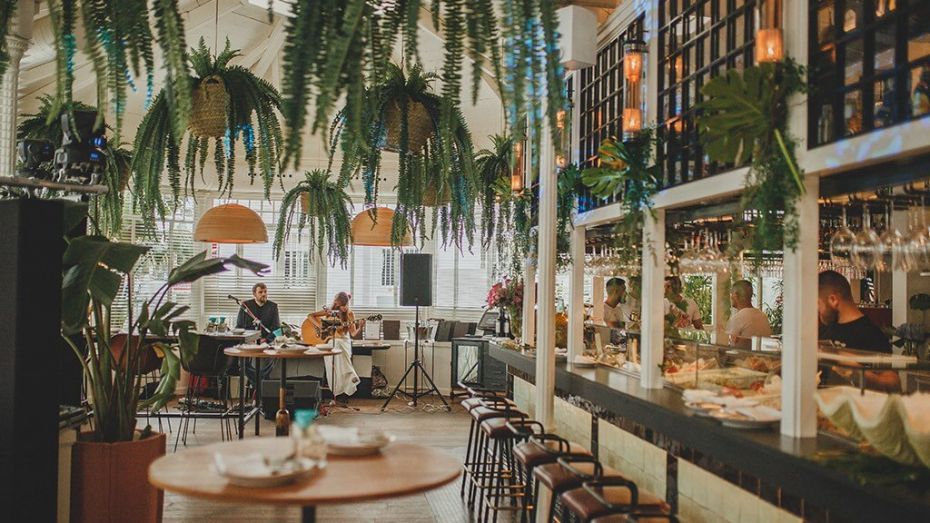 Leña – the best meat restaurant in Marbella
Feeling meaty? Set in the Puente Romano Hotel and Resort, the restaurant escapes from the traditional by combining the grill skillfully with a touch of Andalusian sophistication.
All meat served at Leña is left to mature for maximum taste: young veal is left to mature for 15 days, and older meat for 45 days. A speciality one must try is the Yakipinchos, also known as Toripincho, a Spanish/Japanese fusion, which takes the traditional Japanese Yakitori and elevates it by using different cuts of meat cooked on charcoal.
Cost of meals: 70-99 euros p.p;
Address: v. Bulevar Príncipe Alfonso de Hohenlohe, s/n, 29602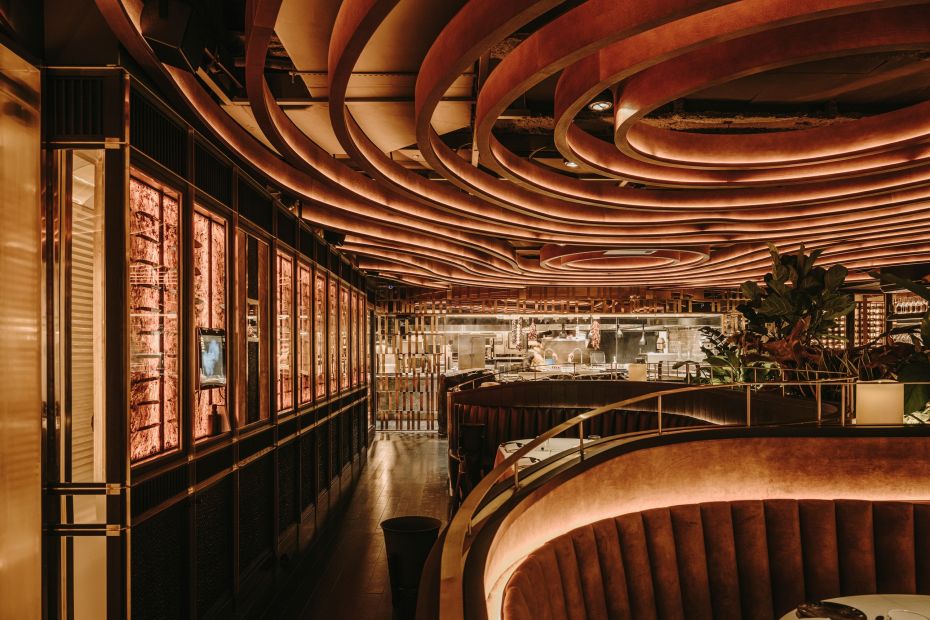 Tragabuches – Andalucían cooking at its finest
Offering breakfast, lunch and dinner, this incredible restaurant is a must-visit for anyone coming to Marbella. The restaurant is famed for its "Sea and Mountain" cuisine, which is quintessential to Marbella's gastronomy. The menu pays full ode to Andalucía, with nods to notable towns in Malaga Province and Andalucía as a whole.
Besides mouthwatering steaks and more delicate dishes, Tragabuches is also home to an impressive wine cellar that allows all to embark on a historical journey of Spanish wines.
Cost of meals: 50–80 euros p.p;
Address: C. Ana de Austria, 2, 29670 Marbella, Málaga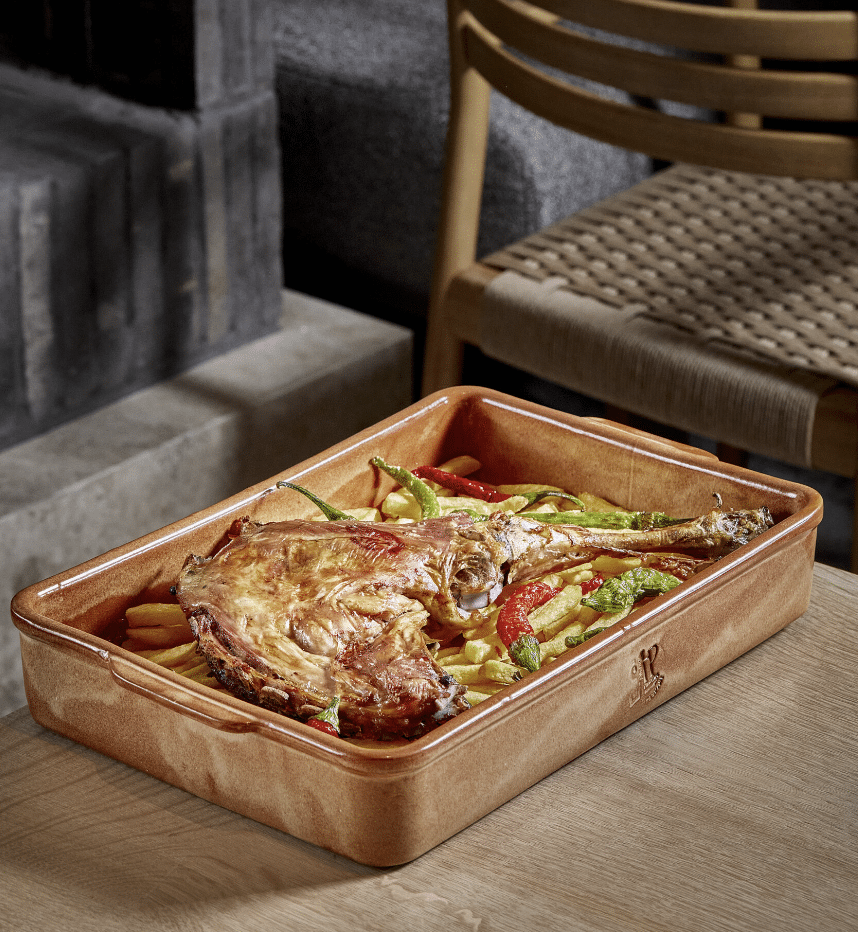 Hungry for more? This is just the beginning of the gastronomic journey in store for you.
Discover an even wider range of the best restaurants in Marbella.
The most exciting towns to visit near Marbella
So you've seen the beaches, walked the streets. Now it's time to hit the road. Marbella is surrounded by centuries of history, represented by charming towns of varied sizes, distances and individual heritage.
Have a look at some of the highlights:
RONDA (65 KM from Marbella)
Ernest Hemingway wrote two famous books about Ronda: Death in the Afternoon (1932) and The Dangerous Summer (1985). These dramatic titles should give you some hint of the striking appearance of this stunning hilltop town. Balanced precariously above jagged cliffs, this stunning white town set on a mountain plateau lingers in the mind long after you visit it.
Fans of bullfighting can visit the Ronda Arena and its museum. Come to 'Corrida Goyesca', a stunning fiesta that takes place once a year in the oldest bullfighting ring in Spain. In addition, Ronda has been added to the official list of the Andalusian Wine Route. Small local bodegas produce excellent wines that are increasingly appreciated internationally.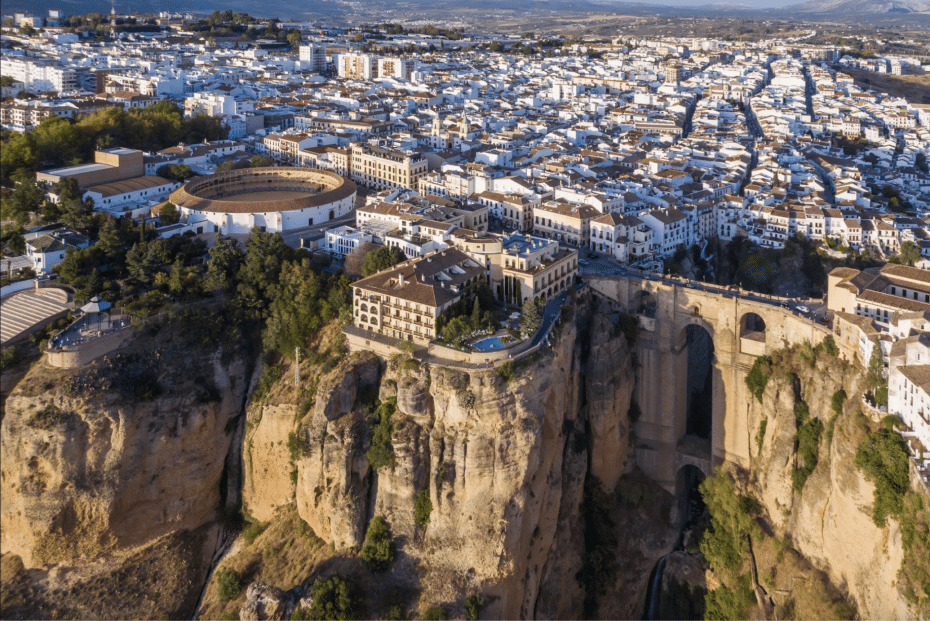 OJÉN (9 KM from Marbella)
Ojén has retained all the charm of a traditional Andalusian white village. Bordering a protected nature reserve, it is situated beside the pretty Almadán stream, above the valley of the Rio Real and dwarfed by the famous Sierra Blanca.
The old part of town lines the mountainside with its narrow cobblestoned streets and many drinking fountains. With a population of 3000, Ojén is world-famous for producing the anise liqueur Aguardiente, which many Spaniards take with their morning coffee!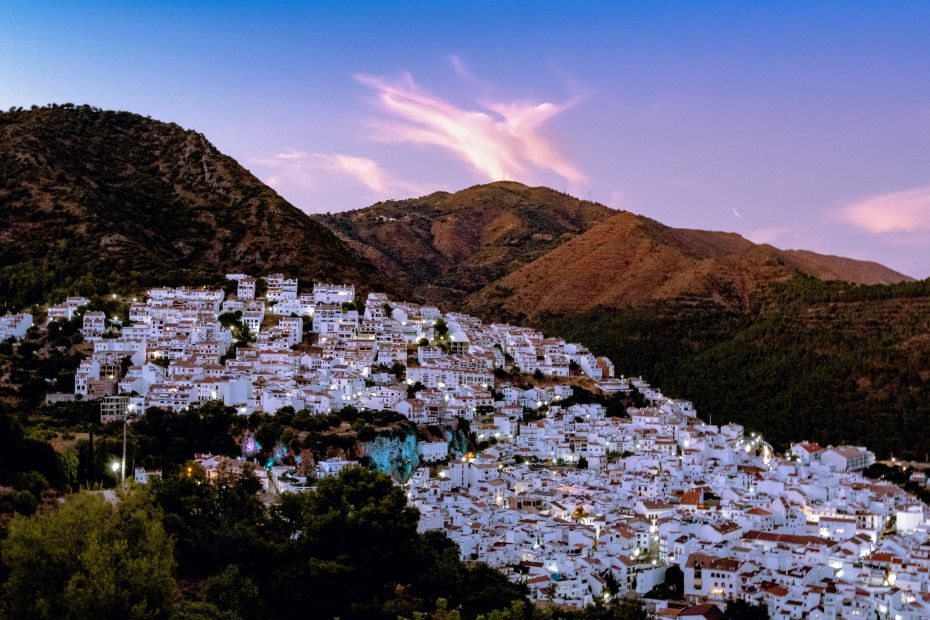 SETENIL DE LAS BODEGAS (78 KM from Marbella)
 The peculiar Andalusian village of Setenil de las Bodegas (bodegas means 'wineries') got its name from a once-thriving wine trade.
Nestled in fields of olive trees, it sits deep within a canyon formed naturally by the water from the creek below, creating an incredible landscape. The village is famous for its unusual cave houses built directly underneath the boulders. Enjoy the fantastic views, walk along the river and cross the bridges, and try the local delicacy of traditional wild asparagus soup.
Eager to explore more?
Look no further than this full detailed list of the most exciting towns to visit near Marbella.
How to get there? A guide to transport in Marbella
Taxis
Several taxi stops can be found throughout the city. In Puerto Banus, taxis stand outside El Corte Ingles at the Port's entrance and exit. In Marbella Center, the main taxi stand is just outside the famous Parque de Alameda, next to the restaurant La Canasta. Or you can easily call to ask for a pickup.
Taxi Marbella:+34 952 77 44 88,
Taxi Estepona:+34 633 77 50 00
Taxi Benahavis:+34 952 86 90 90
It's crucial to note that hailing a Marbella taxi on the street is impossible. Unlike in cities like London, where taxis can be flagged down on the side of the road, in Marbella, one must either call a central dispatch or go to a designated taxi stand.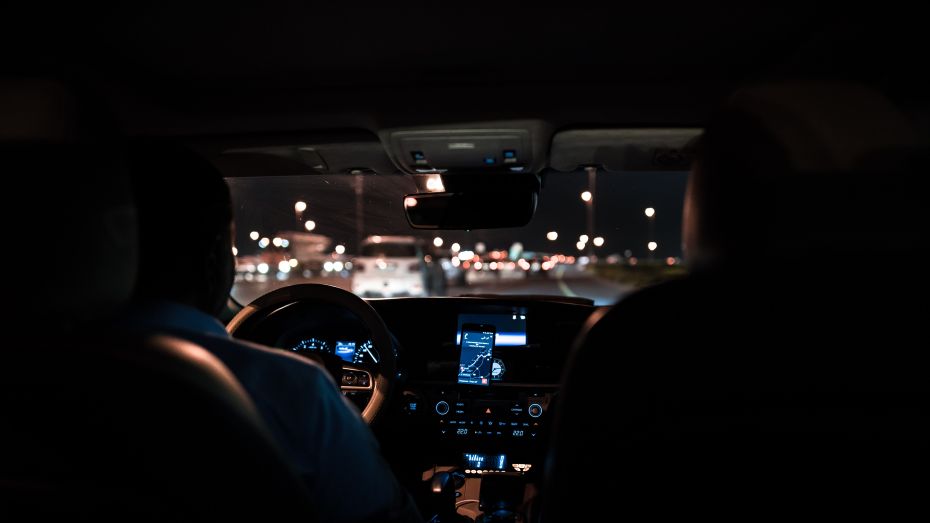 Car Rental
Whether you want to take a long trip to Tarifa or a short trip to the supermarket, worldwide car rental companies like Avis, Hertz, SIXT and Europcar are all available in Marbella.
Luxury car rentals are also available should you be looking to experience the glamorous lifestyle Marbella has to offer. Olymp Cars offer options such as Lamborghini and Rolls-Royce. Luxury Car Rent is also a popular choice, as it is conveniently located on Avenida de las Naciones Unidas, on the roundabout that leads to the exit of Puerto Banus.
It is important to note that to rent a car in Marbella, most companies require drivers to be 21 or over, and if one is under 25, there is usually an additional young driver fee. We recommend checking rules and regulations with your chosen car rental company.
Buses
Marbella has a fixed bus schedule that allows transportation to the city's main points, such as the Old Town, Puerto Banus, and La Canada Shopping Center. The ride costs €1.18 for a single journey, and the driver can purchase tickets on board. The most popular bus route is L1, which travels through all the aforementioned areas.
Buses to and from Malaga Airport are available for €6.15, one way. The journey takes around 40 minutes, and buses leave more than once every hour from the Marbella bus station, located next to La Canada.
For further options of how to get around, have a look at our guide to transport in Marbella.
Welcome to Marbella!
Now that you've gotten a good idea of what Marbella can bring you, there's only one thing to know: there's EVEN more. MUCH more.
Marbella is a perfect place to settle down and offers a tremendous range of properties for every taste. As property experts who cater to that taste, Drumelia would be delighted to assist you.
Look at our full list of properties for sale right here.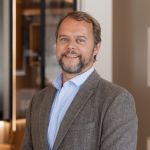 Copywriting Manager
Leon van Huyssteen
Leon has written for a broad range of brands in several agencies and countries. Promoting everything from startup brands to…