Modern Villas for Sale in Marbella Sierra Blanca
By Salma Hwedi on - 8m. reading time
Often affectionately referred to as the 'Beverly Hills of Marbella', Sierra Blanca hosts some incredible properties and is one of the most desirable luxury residential locations in Europe. Its majestic mountain panoramas are highlighted by the peak of La Concha: a prominent feature and icon of the local landscape.
A constant demand in the market has led to growth and continued development in this prestigious corner of the Costa del Sol. Very stylish residential complexes have appeared as a result, including: Sierra Blanca del Mar, Reserva de Sierra Blanca, La Quinta de Sierra Blanca, Balcones de Sierra Blanca and Condado de Sierra Blanca.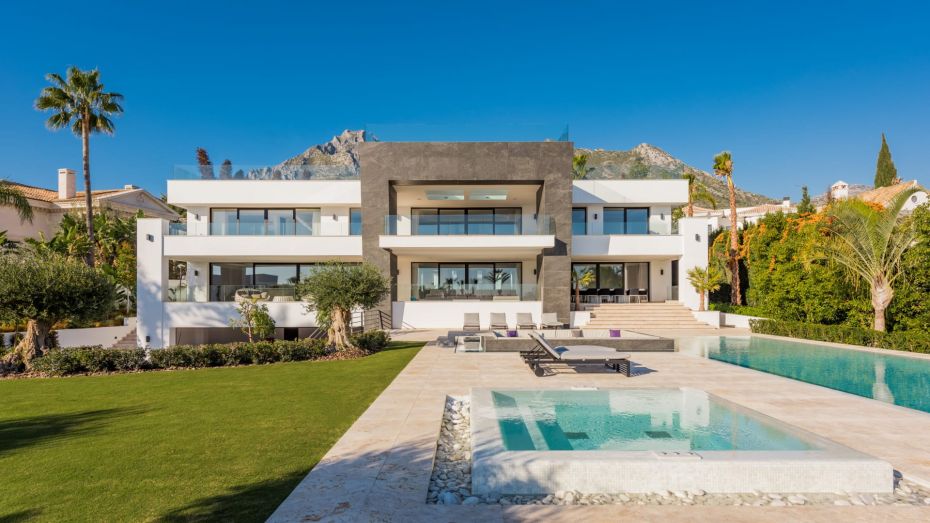 Why Live in Sierra Blanca?
Situated at the foothills of La Concha, one of Marbella's most iconic landmarks, Sierra Blanca boasts a luscious quantity of subtropical greenery and gardens. The luxury development has a superb reputation for its high level of security and privacy enjoyed by its inhabitants.
This exquisite residential area is highly renowned, both locally and internationally, and its occupants enjoy an exclusive and opulent way of living – that desired Marbella lifestyle that can't be replicated anywhere else.
This select handful of stunning luxury properties are set against the picturesque mountain of La Concha, proudly towering above the city of Marbella at 1,215m above sea level. These magnificent mansions and elegant villas play host to some amazing ultra-modern amenities and advanced features, plus a diverse array of luxurious elements, like exquisite interiors, private fitness centres, home cinemas and authentic wine bodegas to mention just a few. Many of these plots are of an impressive size, featuring lush subtropical and park-like gardens with large swimming pools and outdoor areas, ideal for enjoying nature – or food and wine during the warmer months.
Many of the stellar townhouses and apartment complexes, built to the highest quality, are blended harmoniously into the natural green landscape of Sierra Blanca. They have taken the best from different styles: eccentricity and whimsicality from Art Deco, chic and comfort from classic style, rationalism, logic and functionality from more contemporary and modern styles, and freedom from eclecticism. And don't forget the distinctive traditionally Andalusian style too. The best landscape designers have created spectacular gardens that are perfectly integrated in the overall architectural ensembles at play in Sierra Blanca.
Whatever your preferred style and aesthetic, Sierra Blanca has it all – from traditionally-styled estates to ultra-modern homes and some of the finest modern villas on the Mediterranean.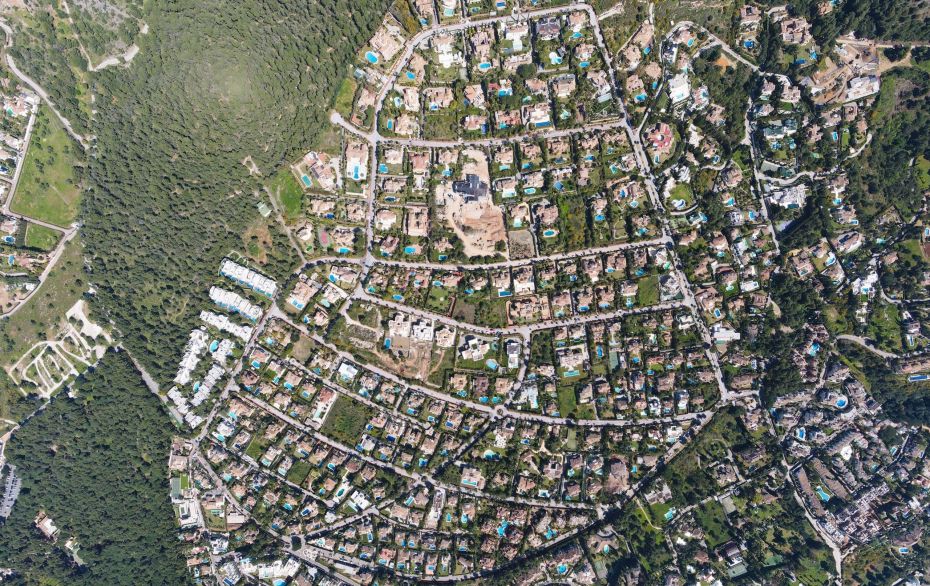 What Makes Sierra Blanca so Desirable?
There is no shortage of reasons for this beautiful residential area to hold such coveted desirability, but one of the most prominent features that attracts buyers and potential homeowners to Sierra Blanca is undoubtably the security and privacy on offer. Sierra Blanca is well-known for its high level of security and comprehensive approach to providing safety and comfort for its residents. The measures on offer include fences and entrance checkpoints, 24-hour surveillance by a dedicated security team, mobile patrols and intelligent alarm systems installed in each property.
The aforementioned natural beauty and local ecological environment also play a huge factor for many of the residents in the area. The quality of air is outstanding due to the total absence of transit traffic and the presence of Mediterranean pines – made famous by Disney as the tree that Pinocchio was whittled from. Minimal amounts of congestion make Sierra Blanca a highly tranquil location all year round.
The protected natural park of Sierra de las Nieves spans approximately 18,530 hectares and boasts an unusually rich variety of indigenous flora and fauna. This subtropical paradise is located right behind the Sierra Blanca mountain range. In 1970 it was declared a National Hunting Reserve, and in 1995 it was recognised as a UNESCO Biosphere Reserve due to its highly unique ecosystem. An ultimate outdoor destination, the reserve is a nirvana for mountain climbing and horse riding – ideal for those seeking an active and outdoor lifestyle.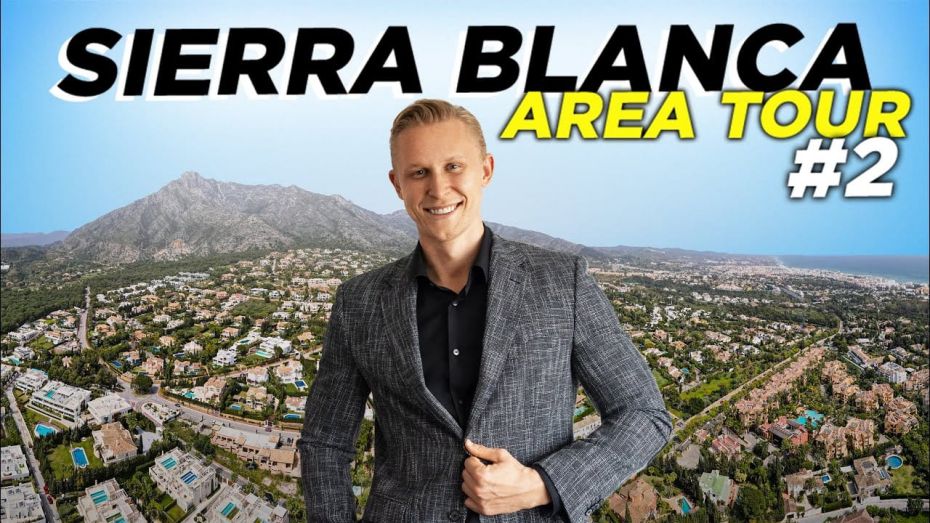 And in case you needed any more convincing on the matter, many of the stunning modern villas for sale in the area offer breath-taking views of the idyllic mountain ranges of Andalusia, amazing panoramas of the sea, and even views of the Rock of Gibraltar and the coastlines of two continents: Europe and Africa.
Only around 250 properties make up this coveted address, so demand in the area is always very high. All properties in this exquisite luxury landscape enjoy finishes and builds of the highest standards, but there's still a wide price bracket when considering homes for sale; with properties available from €2,000,000 to in excess of €20,000,000 representing the higher end of the market.
Local Amenities Near Sierra Blanca
This epicentre of modern luxury is also conveniently located within a few minutes' drive of many first-class amenities. An abundance of excellent golf courses – like Aloha Golf Club – some incredible beaches, private hospitals and clinics, fashion boutiques, fine-dining restaurants and much more are right on your doorstep. And let's not forget about the Golden Mile and the iconic Marbella Club hotel, notable five-star Puente Romano resort and the glamorous marina of Puerto Banús, all within a short drive.
The area is perfect for families: Málaga is ranked as the third best location after Madrid and Barcelona when it comes to the quality of education, with seven great international schools situated within the Marbella area alone. One of them, Swans International School, offers the highly desirable British system of education, and is located directly within Sierra Blanca. Several other schools are also situated nearby, including the Marbella International University.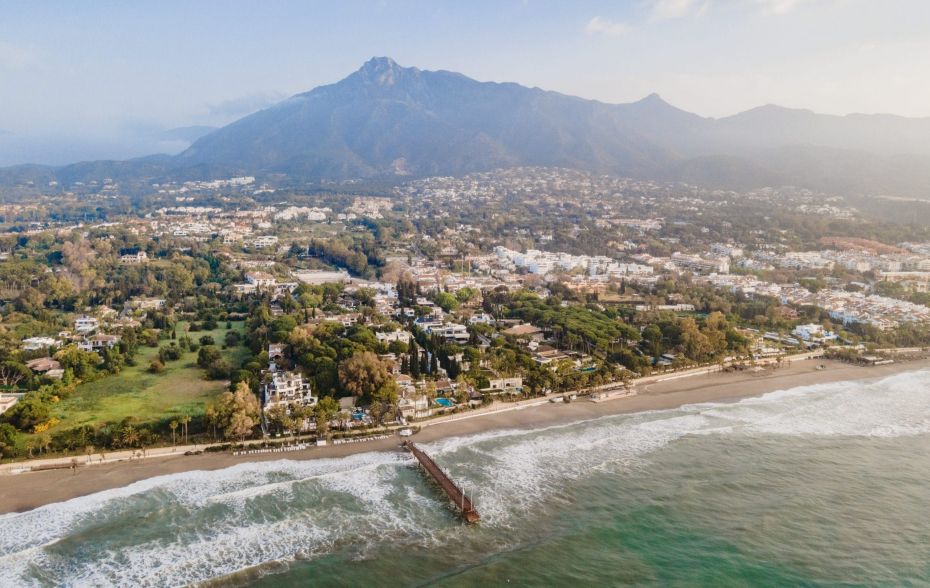 It is also worth mentioning that Sierra Blanca is the site of the Starlite festival, one of the largest entertainment events in southern Spain and one of the main European cultural festivals on the international stage. Its concerts take place in an exceptional natural outdoor amphitheatre inside a quarry, with its walls formed by the faces of 60-meter cliffs – a real spectacle to behold.
Some 30 years ago, it was a dream of three visionary friends – Julio Iglesias, Placido Domingo and Prince Alfonso von Hohenlohe – to put Marbella on a map as a premier resort. Today, celebrities from the worlds of art, fashion, film and television, show business, politics and sport, all regularly frequent Marbella; many of whom have private residences in Sierra Blanca.
What is a Modern Villa?
Defined by innovation; modern architecture makes use of ground-breaking construction and style elements to create a sense of functionalism – where form follows function – and gives a clean and minimalist-inspired aesthetic. Modern Villas offer simplicity by design, flexible and flowing spaces, and uphold values of elegant visual weightlessness.
A sanctuary of modern style and luxury, you can expect nothing but the very best modern villas on offer when searching for a home in Sierra Blanca.
Properties for Sale in Sierra Blanca
The aptly named, Villa Symphony, ranks among the most opulent homes on the Costa del Sol. Surrounded by pine trees and lush vegetation, this sprawling estate is set over a 5,005m2 plot and boasts a build of over 1,817m2. Featuring a grand hall, sweeping imperial staircase and private staff quarters; this seven-bedroom, seven-bathroom modern villa offers style, space and serenity. This south-facing villa grants second-to-none views of Marbella, the glistening Mediterranean Sea and picturesque North African mountains off in the distance. Villa Symphony is truly a unique and elegant property and is undoubtably one of Sierra Blanca's finest modern villas.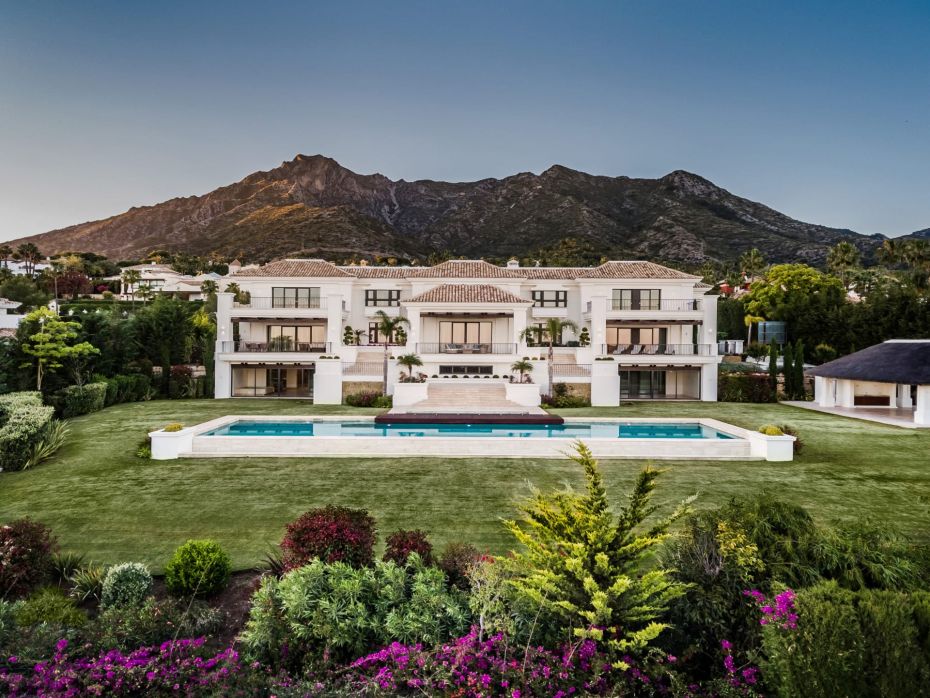 Marked by its signature protruding pitched roof and uninterrupted angular lines, this modern villa takes on many features of a more traditional Spanish property, but with a clean luxury finish. Its unique roofline, featuring many peaks and towers, makes for a stunning and imposing silhouette on the landscape of Sierra Blanca. Enjoying wide sea views from beyond the manicured grounds, this 1,122m2 home offers grand spaces and a superior setting. This unique property is available unfurnished, giving its new owners the potential to create their own interior aesthetic and truly leave their own mark on this magnificent modern villa.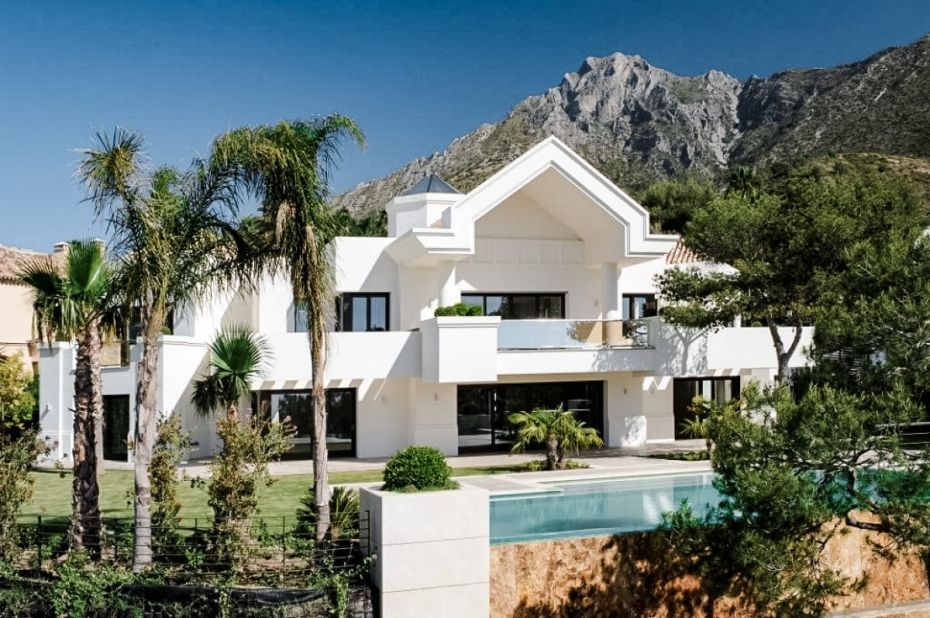 If you're interested in buying a property in Sierra Blanca, or the wider Marbella metropolitan area, contact our team who will proudly showcase some of the most stunning and prestigious properties in our portfolio. There are also great opportunities to rent properties in Marbella and the Costa del Sol.
Speak to us today for more information on properties to rent or buy in Sierra Blanca and beyond. We look forward to hearing from you soon.
And don't forget, you can join Artur and the team for incredible all-access property tours on our YouTube channel – with new content published every week.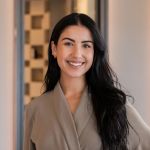 Collaborator Salma Hwedi
Sierra Blanca Vilas for sale