Paying for your property in Marbella, Spain
By Salma Hwedi on - 3m. reading time
You are ready to pay for a property you've chosen in Marbella. Sending large sums of money can be daunting. Drumelia Real Estate hopes that a few tips can help you safely transfer your money abroad and save significant sums, headaches and last-minute rushes which can sour the joy of buying your Dream House in beautiful Spain.
Spain is seen as 'low risk' EU country. Its financial system has evolved to accommodate one of the largest foreign populations in the world and the industry of credible solicitors, real estate specialists and international banks have been established for years.
Banks and brokers
Your home-country banks convert your sterling/roubles/dollars and send abroad as instructed. Check ahead if there are limits to amount sent at once. Standard transfers take 3-6 business days, some banks offer express transfer (additional charge).
Bank to bank wire transfers are expensive. Foreign exchange brokerages are very much the norm today for foreigners buying property in Spain. Licensed brokers specialize in overseas property purchases and charge no commission.  While transferring a lot of money at one time, they use a low exchange rate and still earn themselves a profit. Doing a one-time transfer banks use a high exchange rate, so you get fewer euros.
Recommendation from realtors or friends is a great way to ensure you are dealing with a reputable company for the safety of your funds and your peace of mind.
Spain's "Origin of Funds" Law
Spain requires a property buyer to prove the 'origin' of all funds and provide documents showing how the money is earned. Bank requirements vary greatly, especially if your country is considered a 'fiscal haven'.
At the end of purchase process, the final payment is paid to vendor's Spanish bank account from buyer's Spanish bank account opened earlier. The bank passes the filter of these funds from money laundering. In most cases of final deed, you will be expected to produce a bank-guaranteed cheque (cheque bancaria). Another option - Notary's escrow account. The funds can first be transferred to your Spanish account from which you can then send the money via online banking or sending over a banker's draft (effectively a cheque) to the solicitor.
Due to recent anti-money laundering normative, it's not recommended to use lawyers to receive the funds directly, as it was before. Today Spanish lawyers can deal with partial payments like deposits, reservations, etc.
It's possible to pay directly from your origin bank account to the vendor, but this will not pass the filter of the money laundering, and then transaction will be inspected during 10 years by the Spanish money laundering Dpt.
Spanish banks now practice resident foreign assets reporting, and all movements in your Spanish account exceeding 3000 Euros are filed in the tax office. Limits on cash payments 2.500 euros.
Hidden fees
Spanish banks may charge a reception fee for the aboard funds, so check their terms and conditions ahead of time to avoid unnecessary costs.
Our key advice would be to draw on the expertise of those who have been helping many in your situation to send money to Spain for years, to ensure you are able to complete your transfer in a quick, easy, safe and cost-effective manner.
Good luck with finding, buying and settling into your new home! Drumelia Real Estate is always happy to help its client.
Follow us on Instagram if you like the lifestyle of Marbella and inspirational posts
Watch our property tour videos in the best villas of Marbella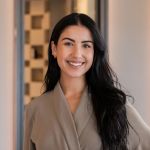 Collaborator Salma Hwedi
Magnificent villas in Marbella