Villa Enso: the Next Diamond of Marbella and Zagaleta
By Salma Hwedi on - 2m. reading time
The famous Villa Cullinan, priced at €32M, an exclusive listing by Drumelia, branded as the diamond of Marbella, was sold in 2021! And what's next? What could be better than Villa Cullinan?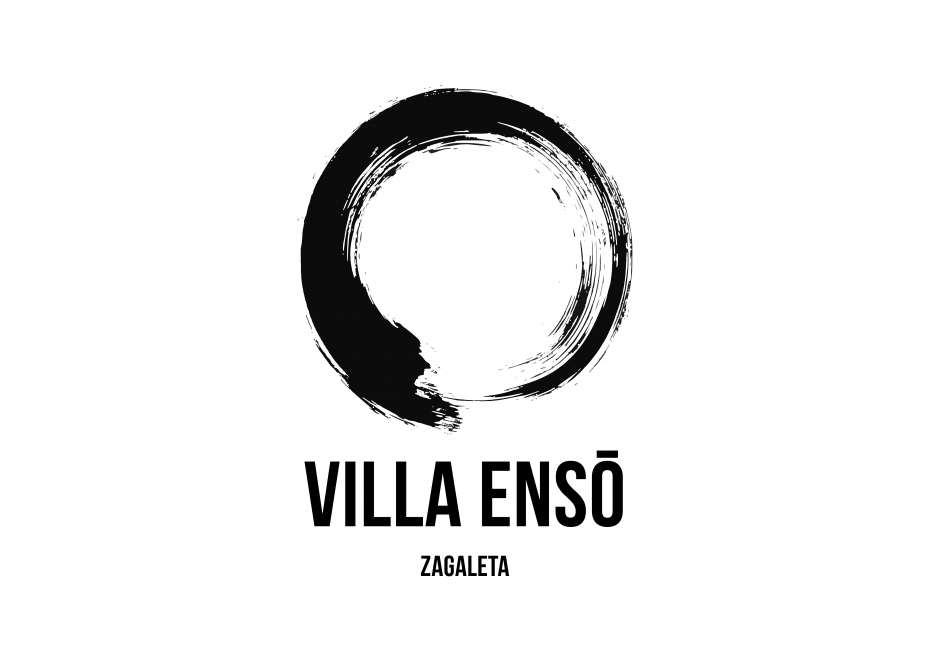 Villa Ensō, priced at €34M, an exclusive listing of Drumelia, targets to become the best mansion ever built in Marbella. The most expensive house in the Marbella area, located in Zagaleta, Villa Ensō, will hit the market in 2022 as a response to the high demand occurring in Marbella and Zagaleta at the top price levels with a total absence of such properties.
Ensō is a symbol in Zen Buddhism, meaning a circle, symbolizes strength, elegance, and one-mindedness. It is the manifestation of an artist at the moment of creation.
The property is currently halfway through construction and will be ready end of summer 2022. The developer set his goal to create a unique piece of art, unseen previously on the real estate market of Marbella. Initially planned as a personal home but finally listed for sale, the project has it all and goes above anything created before in terms of qualities, extras, and gadgets that the house will be offering, fully furnished with art pieces and even multiple Ferraris.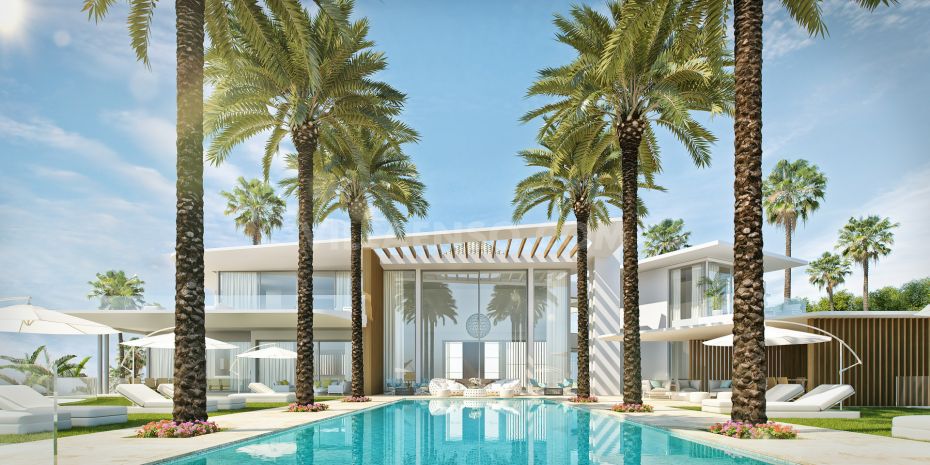 Set on a plot of 6.800m2 with panoramic sea views, the property boasts innovative architecture, setting absolutely new standards, with a total built size of 3.500m2 over three floors.
Villa Ensō has ten bedrooms, including the master on the first floor, occupying its wing with a Japanese garden, plus six staff bedrooms to service the property. The house's features are of unique sizes - a garage for fifteen cars with several Ferraris and lounge areas to showcase your vehicles, a remarkable space to spend time with friends if you have a taste for cars.
The spa includes saunas, a massage room, an ice room, two showrooms*, a hair and beauty salon, an indoor heated 20-meter swimming pool with an outdoor 25-meter swimming pool above it – separated by glass and enjoying a gigantic outdoor TV that slides between the pools. Next to the spa, you can find a champagne room, numerous bars, a cinema, a gym, and games rooms.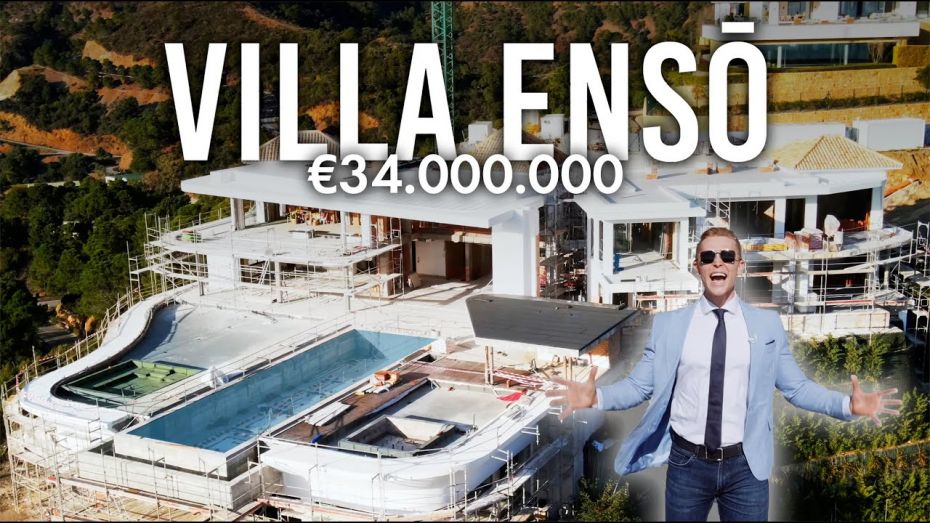 Double height ceilings impress you in the living room, connected with the dining area and the central kitchen, all in an open plan concept with a further chef's kitchen, two family rooms, and an office. Outdoor spaces are immense, with two huge driveways and a carport for 6+ cars.
Villa Ensō is not a house; it's a flagship of Marbella Real Estate overlooking the Mediterranean coast from its commanding position in Zagaleta, for sale exclusively by Drumelia Real Estate.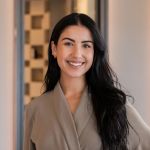 Collaborator Salma Hwedi