Drumelia – Best Real Estate Agency in Marbella, Spain – 2022-2023 European Property Awards
By Salma Hwedi on - 9m. reading time
Drumelia is proud to announce that we have won all four award categories for Real Estate at the European Property Awards, the most prestigious award accolade globally, making Drumelia the Best Real Estate Agency in Marbella and Spain.
The four wins for the 2022-2023 Real Estate Sector in Spain that Drumelia achieved are:
Nº1 in Best Real Estate Agency Single Office in Spain 2022-2023
Nº1 in Best Real Estate Agent in Spain 2022-2023 - for the second consecutive year
Nº1 in Best Real Estate Agency Marketing in Spain 2022-2023
Nº1 in Best Real Estate Agency Website in Spain 2022-2023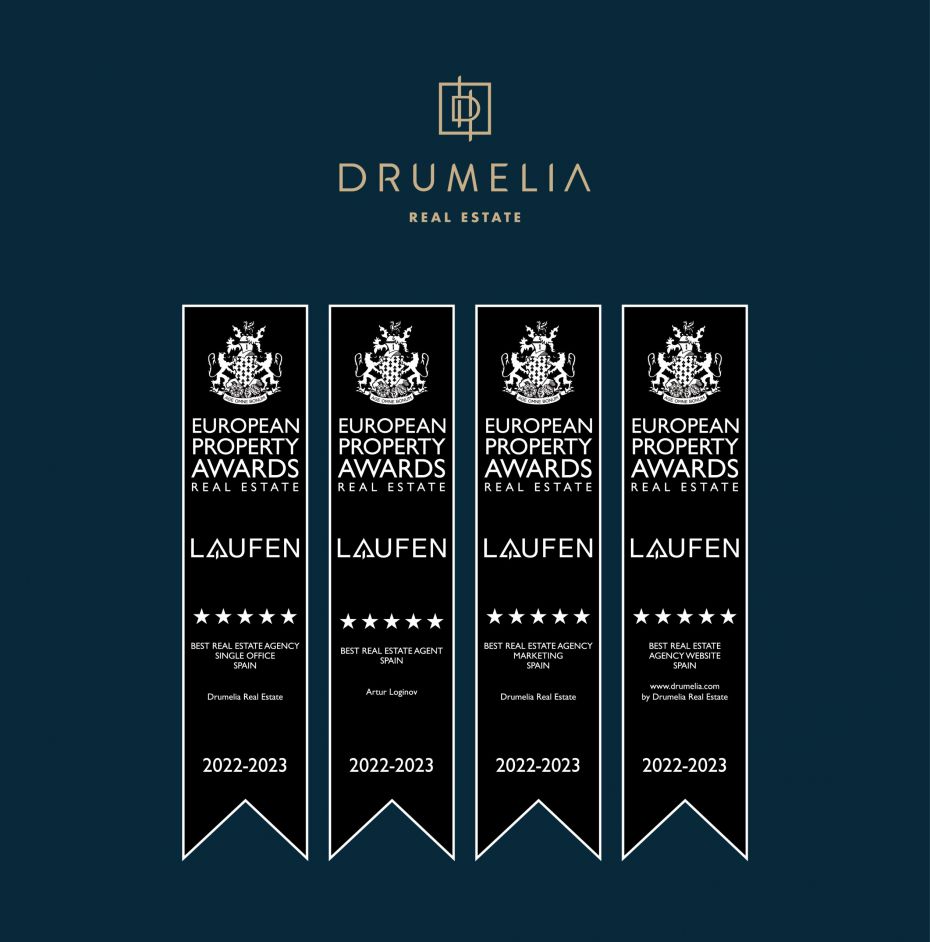 These awards come with nominations in all four categories for Best in Europe for the European International Awards in February 2023. Drumelia will compete for the Best in Europe, alongside other European companies that won in their respective regional categories.
Drumelia has been actively working in the real estate field for over 2 decades. We are honoured to see the fruits of our labour being recognised by some of the most acclaimed industry experts and acknowledged by all globally.
The International Property Awards are the largest, most prestigious, and most widely recognised property awards program globally. These esteemed accolades celebrate the highest levels of achievement by businesses operating in all sectors of the property and real estate industry, all celebrated in Arabia, Europe, Africa, Canada, Central & South America, the Caribbean, the USA, the UK, and Asia Pacific. This year, the award galas were celebrated across the globe in some of the world's most beautiful cities, such as Bangkok, Toronto, and London.
The 2022-2023 European Property Awards were celebrated on the 27th of October 2022 at the Royal Lancaster Hotel in London and judged by an independent panel of over 80 industry experts.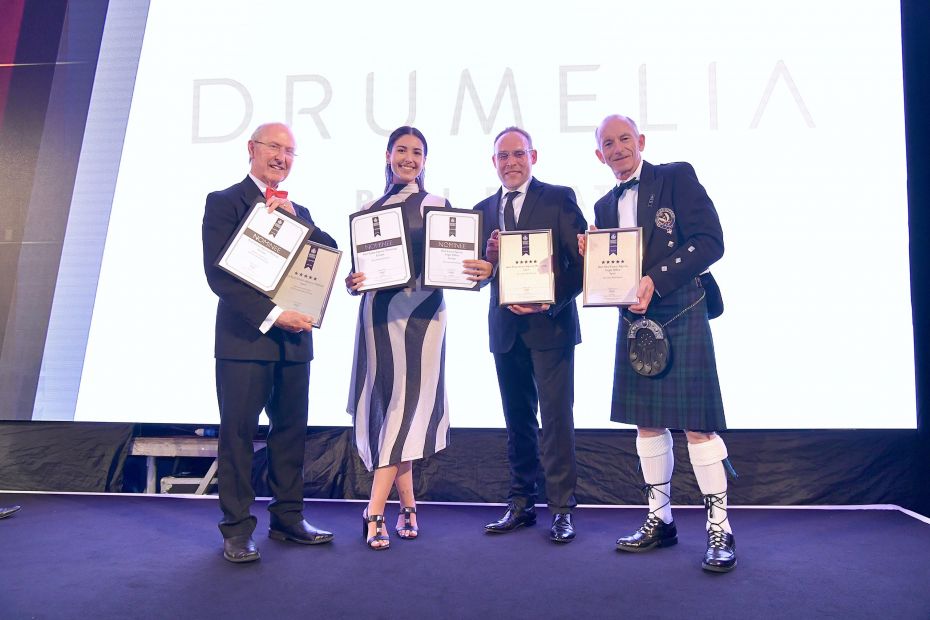 Drumelia Real Estate Wins Best Real Estate Agency Single Office in Spain
For the past 3 years, this prestigious title was awarded to Panorama, the longest-established and highly renowned real estate firm in Marbella, so it was an excellent achievement for our company to be awarded this title and take the leading position as the Best Single Office in Spain.
Our team impeccably put this category's award entry together to demonstrate our company's impressive growth and progress and illustrate our ground-breaking record sales, data accuracy, sales knowledge, and marketing intelligence. We take great pride in what we do and the services we provide to our clients, so it is only natural that we submit the best award entry for Single Office that matches the high standards we have set as a company.
The CEO and Partner of Drumelia Real Estate said: "This is an incredible recognition and achievement for the company. After all that we have achieved this year, new records set, and amazing sales records, we are immensely proud to have been awarded the title of Best Real Estate Single Office. A big thank you goes to all of our friends, clients, and agents we collaborate with, as this award is a recognition of all the hard work and effort put in by everyone over the past 2 decades."
Artur Loginov, Drumelia's CEO and Partner, wins Best Real Estate Agent in Spain for the second year.
For the second year in a row, our CEO and Partner - Artur Loginov - was awarded the prestigious title of Best Real Estate Agent in Spain. This award category was introduced for the first time during last year's property awards, so to win the title for those same 2 years is a great honour and accomplishment. Artur Loginov has been working in the field of Real Estate since 2009 and has proven to be an expert in his roles as a real estate agent, sales director, CEO, and company partner. So, one can say Artur Loginov is nothing but deserving of such an esteemed title.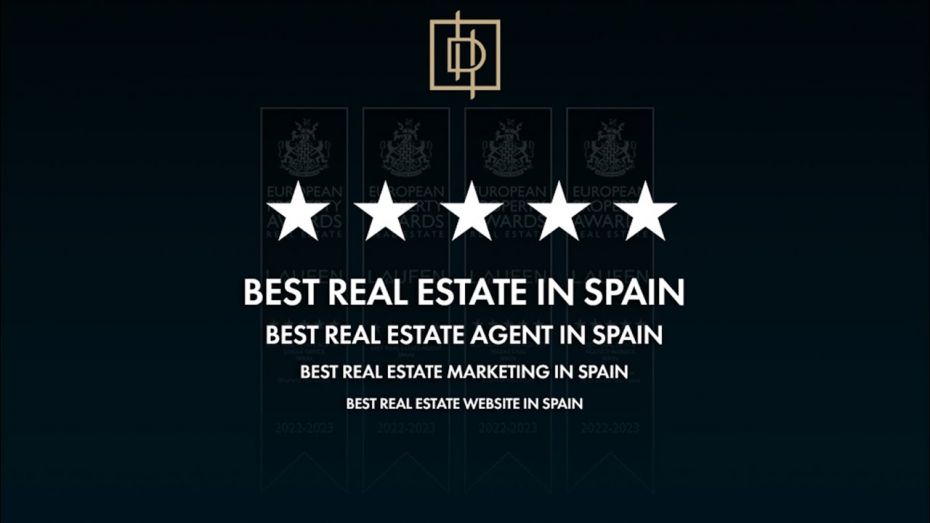 A part from the flawlessly presented entry: Artur's 13 years of experience in the real estate field, along with his Executive MBA qualification, the detailed list of services he provides to his clients and the attention given to each one, his contributions to the real estate field, the impressive number of properties he manages, his fruitful online presence and care shown towards all team members, vendors, buyers, clients and investors all contributed to the successful win of Best Real Estate Agent in Spain for 2 years running. It is an honour for Drumelia to see the fruits of Artur's labour have been acknowledged and awarded with yet another esteemed title to be recognised internationally.
After winning this year's title, Artur Loginov stated: "I am honoured to have been able to receive this esteemed award for a second time. This award goes not only to me but to the whole team. I truly believe that this award was thanks to the big effort from myself and the team. I have been working in real estate for 13 years, but I have been the proud CEO and Partner of Drumelia for the past 2 years, and I have come to realise that my passion does not simply revolve around sales, but lies in the growth of a team and company that have strong core values. As they say: Think Big, Act Big, and you'll get there."
Drumelia Real Estate wins Best Real Estate Agency Marketing in Spain.
Drumelia has consistently been recognised for having the most innovative marketing strategies on an international level, and that is because we have spent close to a decade perfecting our approach. The quality of our work is second to none, and we have proven so by setting the highest standard for real estate marketing. Having spent years perfecting our craft and creating innovative strategies unique to our company, we were able to present our award entry by displaying our bespoke in-house marketing material, world-famous YouTube Property Tours, ingenious social media approach, and having an international team of field experts working collaboratively to make it all blend seamlessly.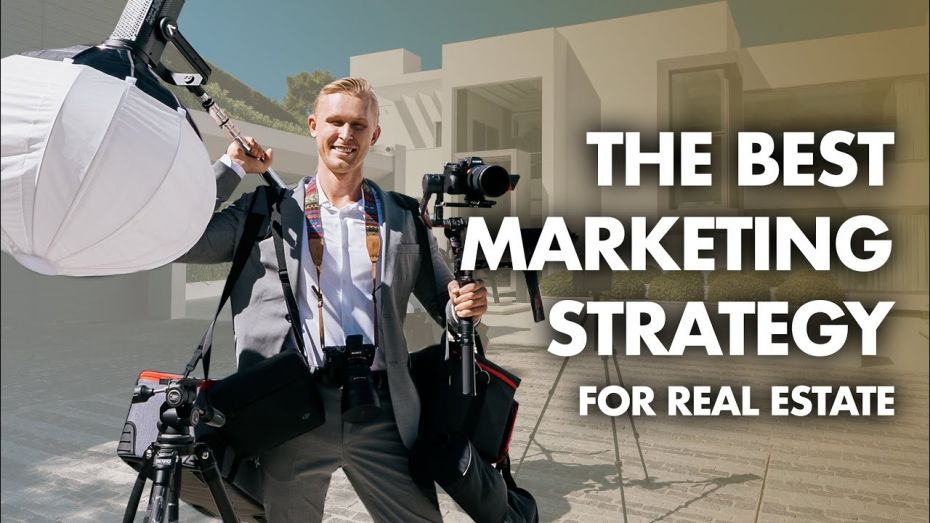 Our award entry represented the perfection we attain on every project we take on, considering even the finest of details. By demonstrating our expertise, knowledge, ingenuity, creativity, and knowledge in all aspects of marketing, we made the judges acknowledge that we indeed have the Best Real Estate Marketing strategies in Regional Spain.
The Drumelia Team states: "This was the first year we applied for the Real Estate Marketing category. We are ecstatic to have been recognised as the winners in this category, it is a great achievement for the team. We have adopted innovative strategies and approached our marketing differently than others, we pushed our marketing department so much and have taken many steps to reach where we are today. It is gratifying to see that all our hard work has paid off."
Drumelia wins Best Real Estate Agency Website in Spain.
Drumelia recently underwent a complete company rebrand, including a revamp of our award-winning corporate website. With data accuracy and market intelligence at the forefront, the Drumelia website achieved its goal of reaching global audiences through video presentations, online traffic from social media platforms, and organic search engine rankings.
Apart from our accomplishments, our website serves as a medium for showcasing our listings, advertising our real estate market knowledge, and promoting our bespoke tailored services and position as Marbella and Spain's leading real estate firm. Our corporate presented high-quality and valuable information with impeccable functionality that conformed to the appearance and finishes the judges were looking for.
Here we must acknowledge the hard work of our incredible team and the talented Inmoba Networks Team, particularly Sergio González, for their collaboration on building Drumelia's award-winning website.

The International Property Awards are the largest, most prestigious, and most widely recognised property awards program worldwide. These esteemed awards celebrate the highest levels of achievement by businesses operating in all sectors of the property and real estate industry. It is also a world-renowned staple of excellence and recognition. Having been inaugurated in 1993, they celebrated their 26th annual celebration this year. And, with great pride, we announce that Drumelia Real Estate has won four impressive Five-Star Regional Awards at the 2022-2023 International Property Awards. To not only be internationally recognised as the best in your field but be acknowledged for your esteemed work and efforts in multiple award categories is highly gratifying.
By the International Property Awards standards, the awards are categorised as follows:
The "Five-Star Title" is awarded to the overall regional winner within each category. It is handed out during the Award Ceremony and is considered the most prestigious award to receive at the awards.
The "Award Winners" is awarded to all regional category entries as recognition for their efforts and achievements. It is handed out during the Daytime Event Ceremony to each applicant and is a distinguished title to receive.
2022 is coming to its close, and we have many new and impressive achievements to add to this year's list of accomplishments. Firstly, the inauguration of our brand-new office, which set out to be the best Real Estate office in Spain. Furthermore, this year we grew our Drumelia Team exponentially, made up of individuals that are all the top experts in their respective fields.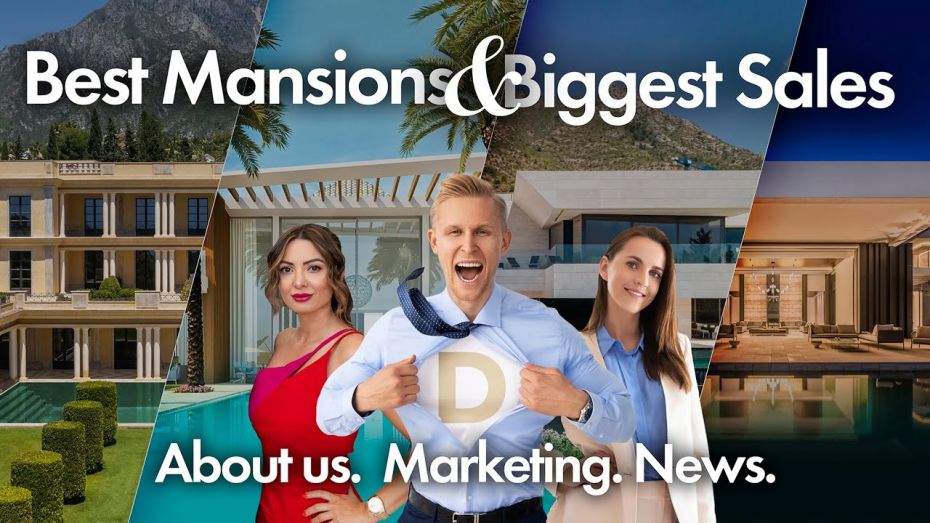 Also, with our recent rebranding and achievements such as our record sale time of a Villa in Monte Mayor and a long list of record-breaking sales, we can celebrate the success of being internationally recognised as Spain's most renowned real estate firm. Drumelia remains Marbella's luxury real estate market leader, ready to provide award-winning services for the most sophisticated buyers, sellers, and investors and to all of our loyal clients.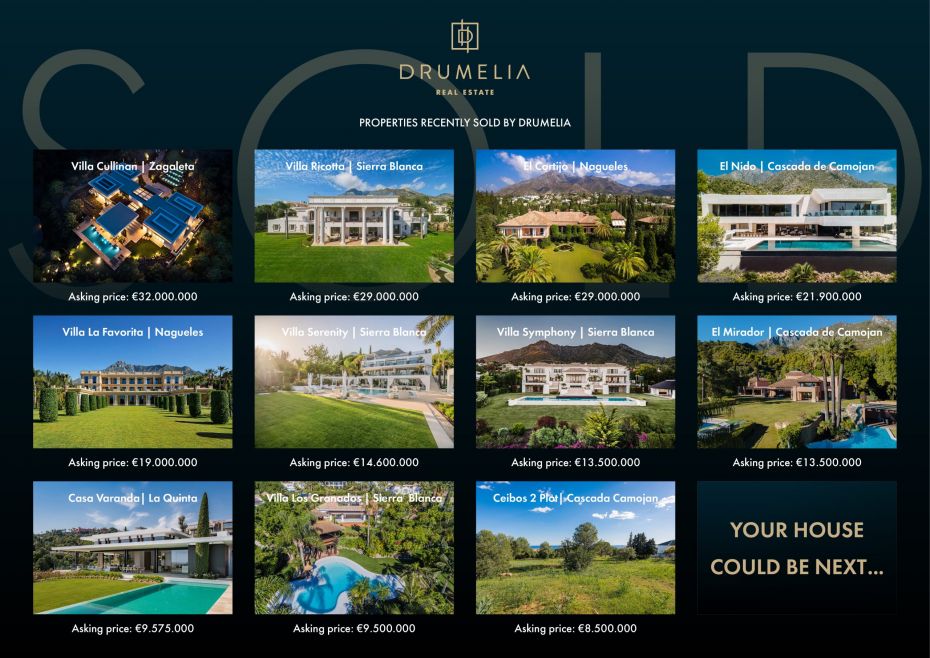 "With all the other great accomplishments met this year, we have proudly set the bar high in the real estate industry. Working as a team and pushing each other to succeed has made us into a better company, and in turn, provided our clients with award-winning services on a higher level." - Artur Loginov, CEO and Partner of Drumelia Real Estate.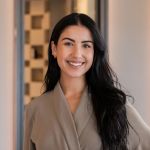 Collaborator Salma Hwedi