6 Stunning Marbella Villas – with space for luxury car collections
By Leon van Huyssteen on - 4m. reading time
The only thing better than driving a luxury car is owning one.
Or two. Or three...
But where to put them?
Besides the strong temptation to show them to the world, these fine creations also need a place to sleep at night. Protected from the elements, carefully tended, until their next voyage on the open road.
Here you can discover several premier Marbella luxury villas, with enough space to keep a luxury car collection safe, secure and primed for the next trip!
Brand new villa with stunning views in Cascada de Camoján
This extraordinary modern 9-bedroom house for sale is nestled in Cascada de Camojan, the picturesque high-end urbanization located close to all amenities in the heart of the exclusive Sierra Blanca area, Marbella, Costa del Sol.
Spectacular panoramic sea and mountain views can be enjoyed from every point of the large 3.000-m2 plot with 2 private gardens, one facing the astonishing La Concha Mountain, another with an infinity swimming pool and integrated Jacuzzi overlooking the Mediterranean Sea.
Beds: 9
Baths: 9
Built:

2,315 m²

Terrace:

661 m²

Plot:

3,000 m²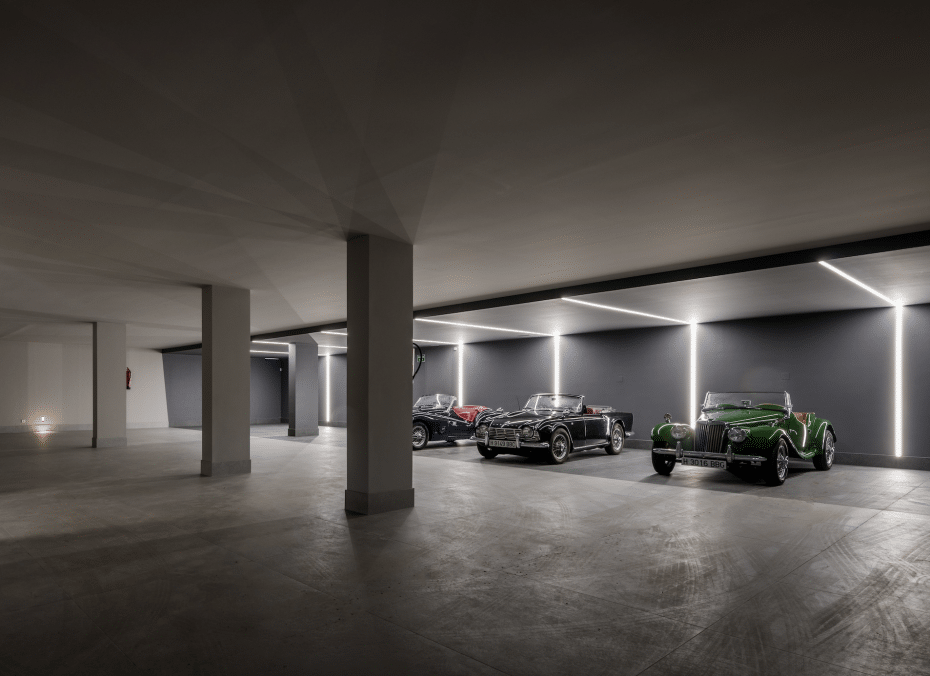 Here you can see more about this prime property
Villa Enso, in La Zagaleta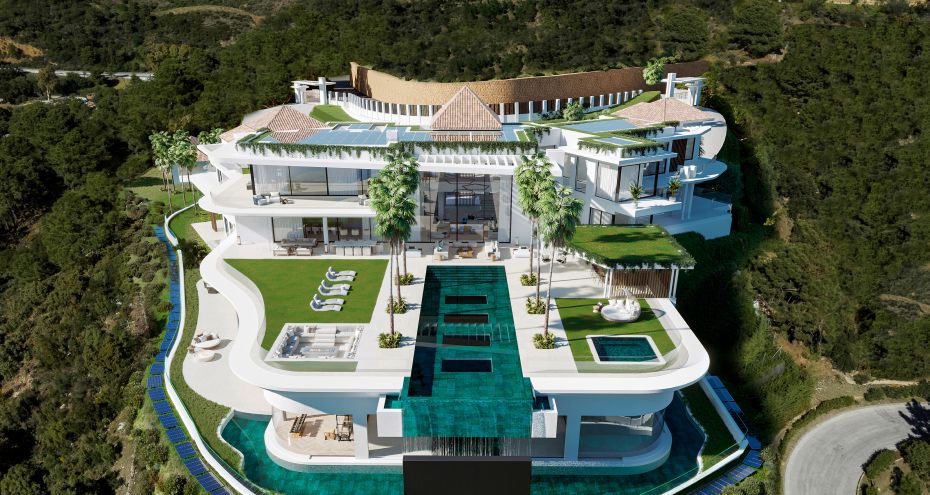 An extraordinary mega-mansion in La Zagaleta, Benahavis, and ready in September 2023, Villa Enso is offered for sale as a fully furnished and key-ready high-end residence, ensuring a seamless transition into the pinnacle of luxury living.
This modern masterpiece with incredible open sea views and 16 bedrooms is definitely one of the most emblematic in Marbella and even in entire of Spain.
Think modern opulence. Think ultimate comfort. Think tasteful extravagance.
And wait until you see the luxury cars in the garage!
Beds: 16
Baths: 20
Built:

3,274 m²

Terrace:

1,648 m²

Plot:

6,466 m²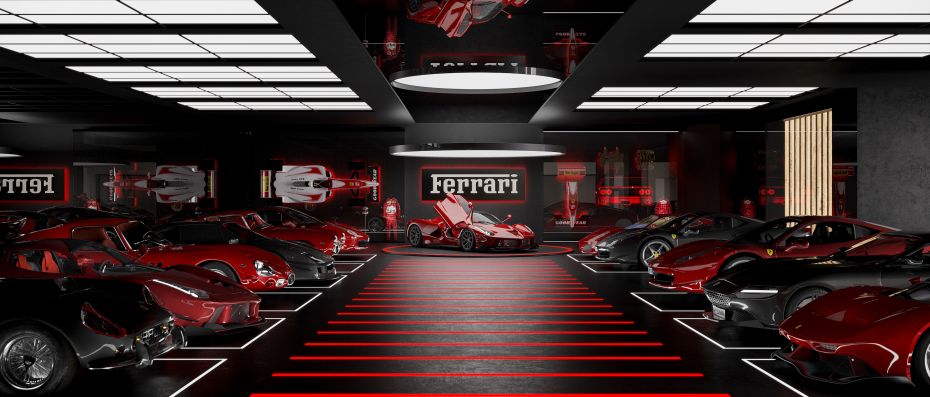 Learn more about this stunning property
Villa Graciosa, in Sierra Blanca, Marbella Golden Mile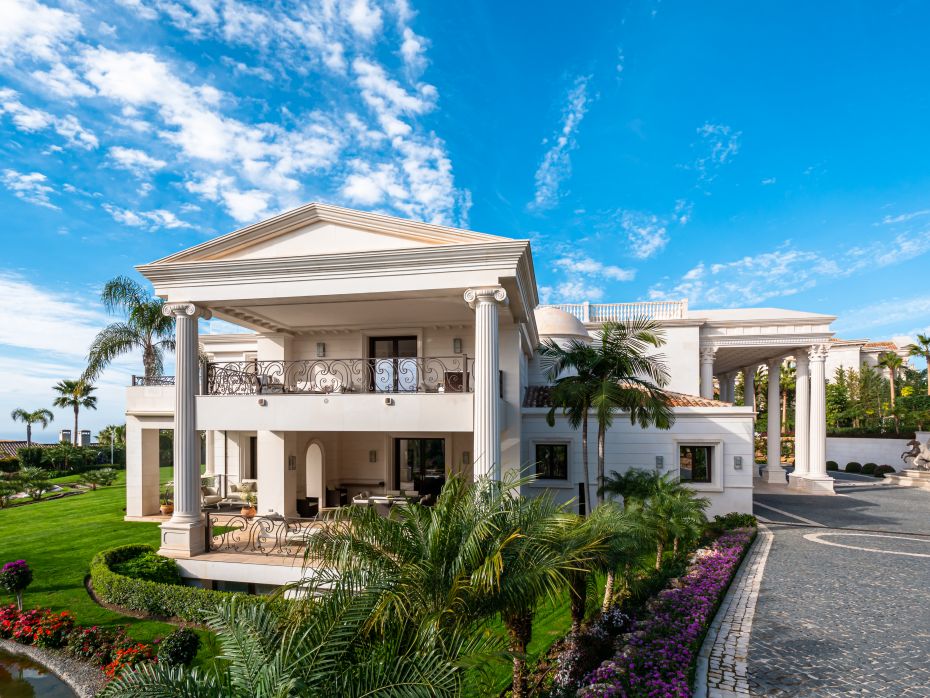 A rare palatial property on the current market and a fantastic investment opportunity in the heart of prestigious Sierra Blanca, Marbella's Golden Mile! Designed by the award-winning Spanish architect Jesús del Valle Cardenete, the impressive estate won the Premios Maceal Award -2017 for the Best International Villa.
Blessed with an unmistakable classic style and timeless elegance, the luxury palatial mansion for sale is located in one of the most sought after areas of Marbella, the upper part of the famous Golden Mile. Luxury car heaven!
Beds: 10
Baths: 13
Built:

2,442 m²

Terrace:

836 m²

Plot:

5,850 m²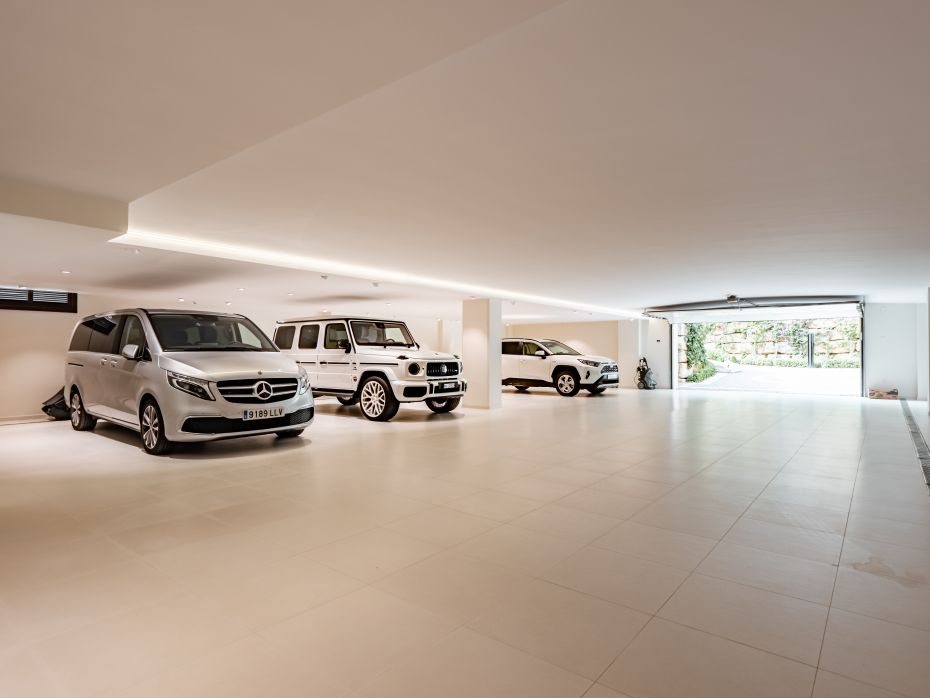 Find out more about this majestic property
Luxury Front Line Golf Mansion in Benahavis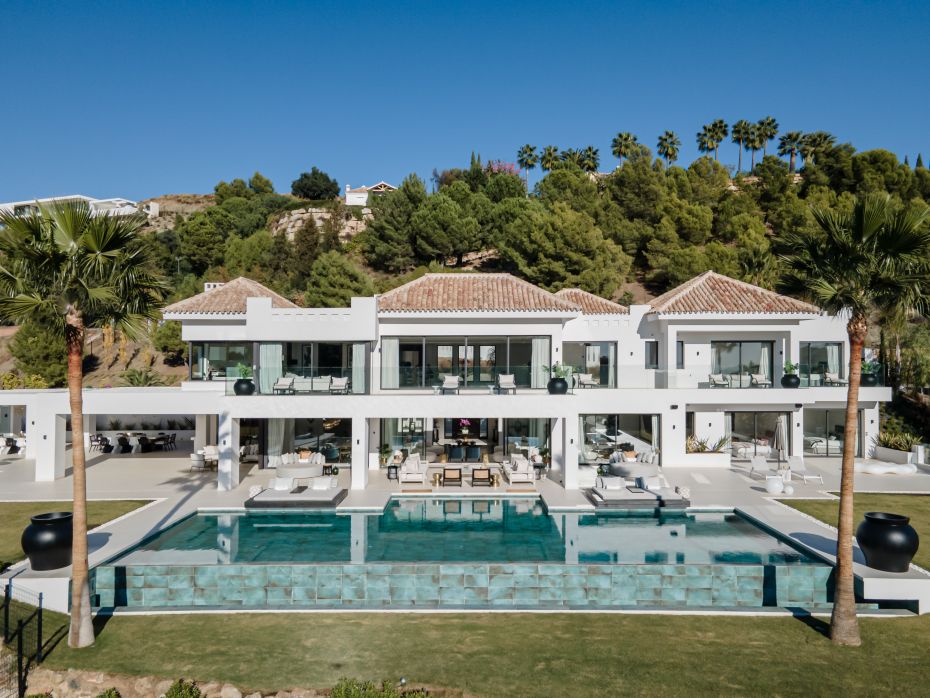 This villa offers a perfect combination between a ultra-modern property and peaceful surroundings. The front-line golf situation provides outstanding views and breathtaking surroundings. Marbella Club Resort is a well-established gated community known for its high-level security service and its prime location, close to Puerto Banús and Marbella by car - or luxury car - but away from the bustle of the city.
Beds: 7
Baths: 11
Built:

1,652 m²

Terrace:

410 m²

Plot:

4,588 m²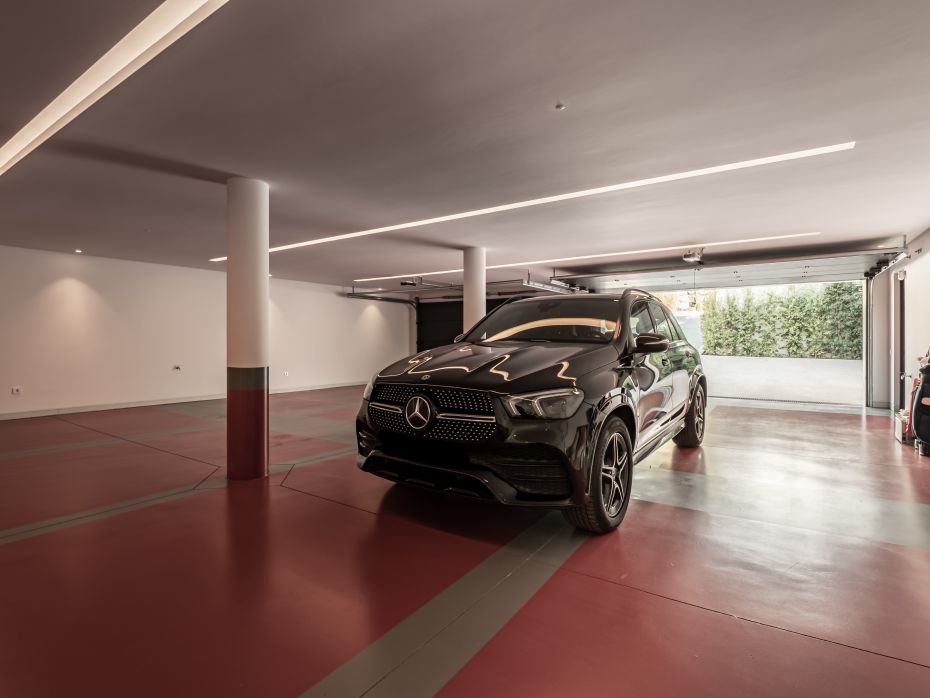 Here you can see more about this luxury property
Modern high-end villa on Marbella's Golden Mile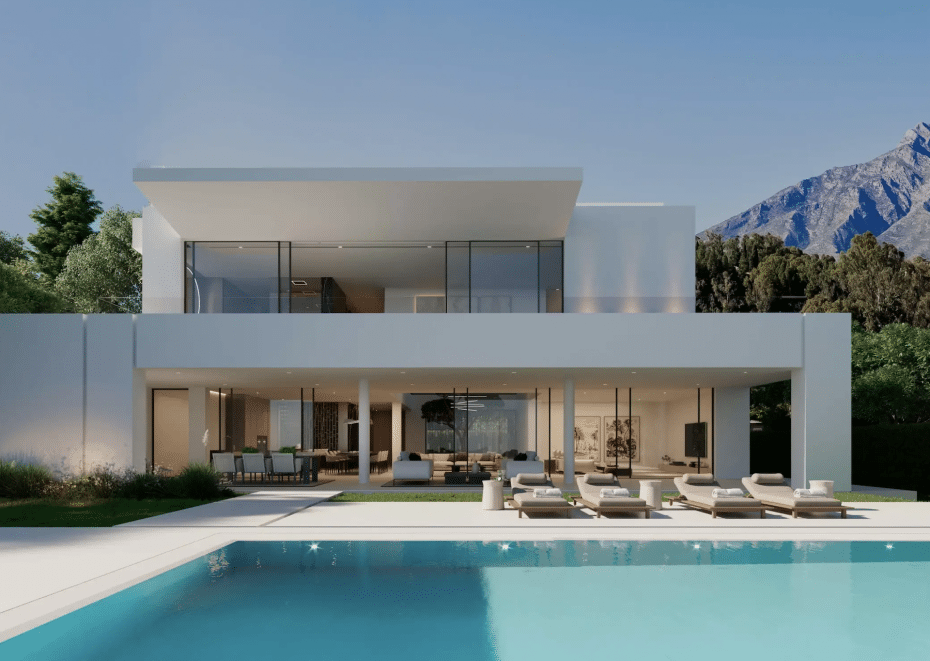 If you are looking for a new magnificent modern villa on the private plot with the sea views in a key location in Marbella, then this 5-bedroom house for sale on the Golden Mile, is for you.
Set to be ready by autumn 2023, the high-end house has a truly privileged location, a stone's throw away from all amenities and just 300 m from the sandy beaches and wonderful Promenade. Made to cruise past in a luxury car. The emblematic symbol of Marbella, La Concha Mountain is a beautiful background of the picture-perfect surroundings.
Beds: 5
Baths: 7
Built:

1,200 m²

Plot:

1,400 m²

Here you can see more about this about-to-be-ready property
Spectacular frontline golf villa in Las Lomas de La Quinta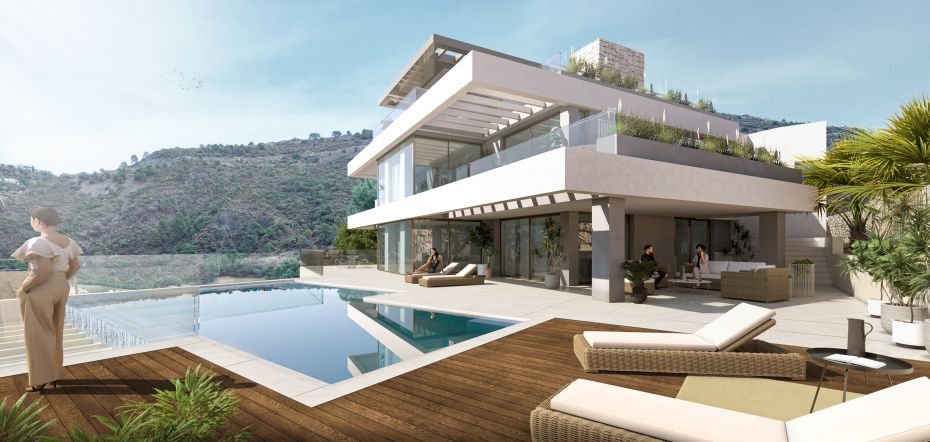 Currently under construction and with estimated delivery time September 2023, this truly impressive contemporary-style villa is offered for sale in a highly desirable location, in one of the most sought-after gated communities Las Lomas de La Quinta, Benahavis. A perfect spot to drive a luxury car!
Surrounded by similar high-end properties, the 4-level modern mansion of 840 m² boasts a frontline golf, dominant corner position on the plot of 1.294 m², North and South accesses and panoramic views across the emerald-green golf course to the mountains and the sea.
Beds: 6
Baths: 6
Built:

840 m²

Terrace:

515 m²

Plot:

1,294 m²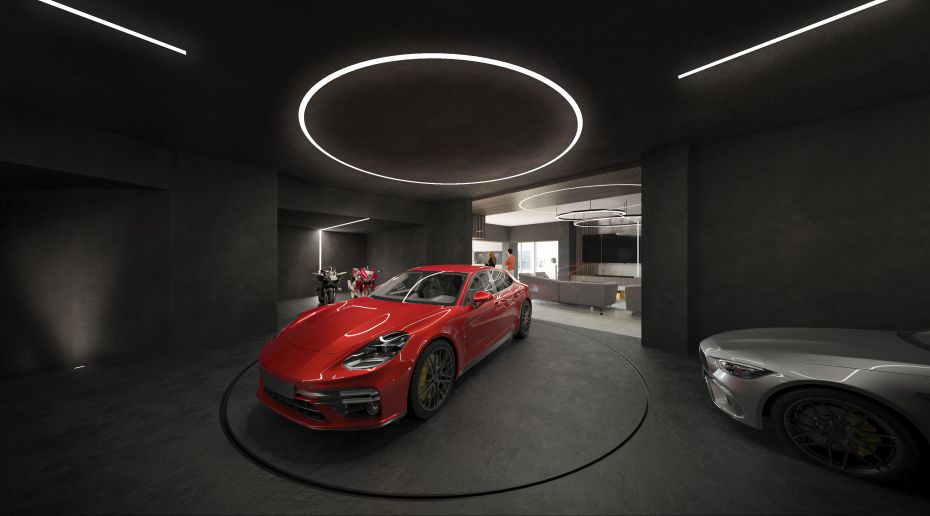 Find out more about this deluxe property
Where can I find my own special luxury car in Marbella?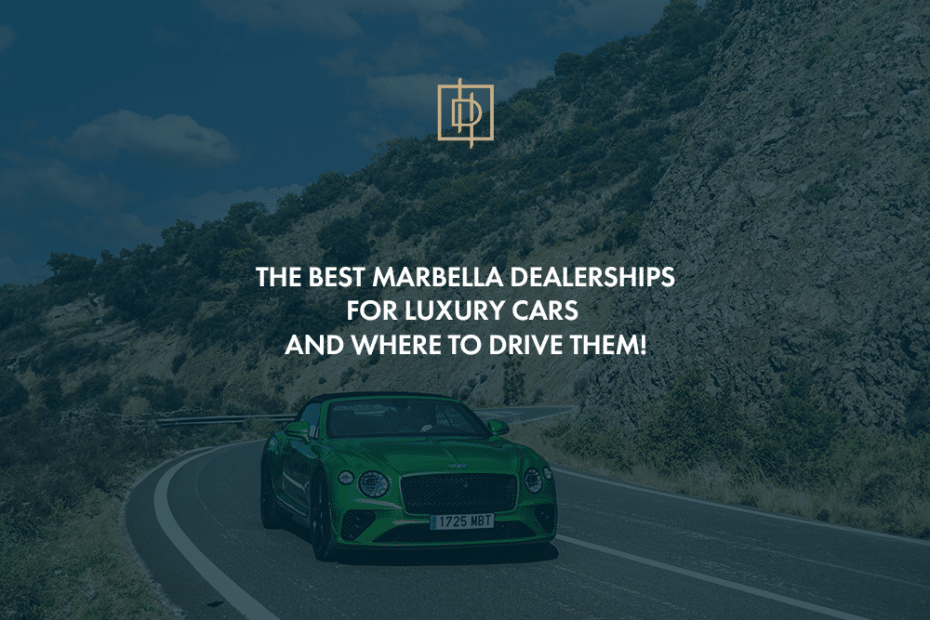 Hopefully, you too will soon be the owner of one of these magnificent feats of engineering art and creation.
And if you need a special place to park?
As Marbella's leading luxury real estate agent, Drumelia would be happy to help you find the perfect home for them!
Happy driving!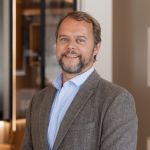 Copywriting Manager
Leon van Huyssteen
Leon has written for a broad range of brands in several agencies and countries. Promoting everything from startup brands to…