What do the most prestigious places in the world have in common with Marbella?
By Salma Hwedi on - 9m. reading time
Have you ever wondered what makes Marbella has in common with other prestigious destinations around the globe? Discover the similarities that connect Marbella with some of the most exclusive cities in the world. From luxurious amenities to landscapes, this coastal town is not only a holiday destination but a city that can hold its own against the elite global destinations.
Dive into this blog to unveil the similarities that make Marbella a sought-after destination. Whether planning a visit or you're curious about what makes Marbella unique, this blog promises to be an insightful and engaging read. Join us as we explore the unique features that put Marbella on the map of prestigious global cities.
Residents of Marbella
Marbella is a city known for its luxury lifestyle and affluent residents. The city comprises many wealthy individuals and families who enjoy living the "high life". These factors are like the lifestyle of residents in Beverly Hills, the French Riviera or the Côte d'Azur. In fact, many celebrities have come to call Marbella home, like Sean Connery, Antonio Banderas, Julio Iglesias and Eva Longoria. Marbella was also recognised as the "Second Best European Destination 2022", beating cities such as Monte Carlo, Capri Island and Madeira.
Marbella offers a wide range of high-end amenities, such as upscale shopping, gourmet dining, and luxury real estate. This reflects in the city's real estate market, which is one of the most expensive in Spain. Furthermore, Marbella is also a very multicultural place with a cosmopolitan crowd. Marbella has a diverse population, with many international residents and a growing ex-pat community. This diversity is evident in the city's culture and nightlife, making Marbella a unique and exciting place to visit or live.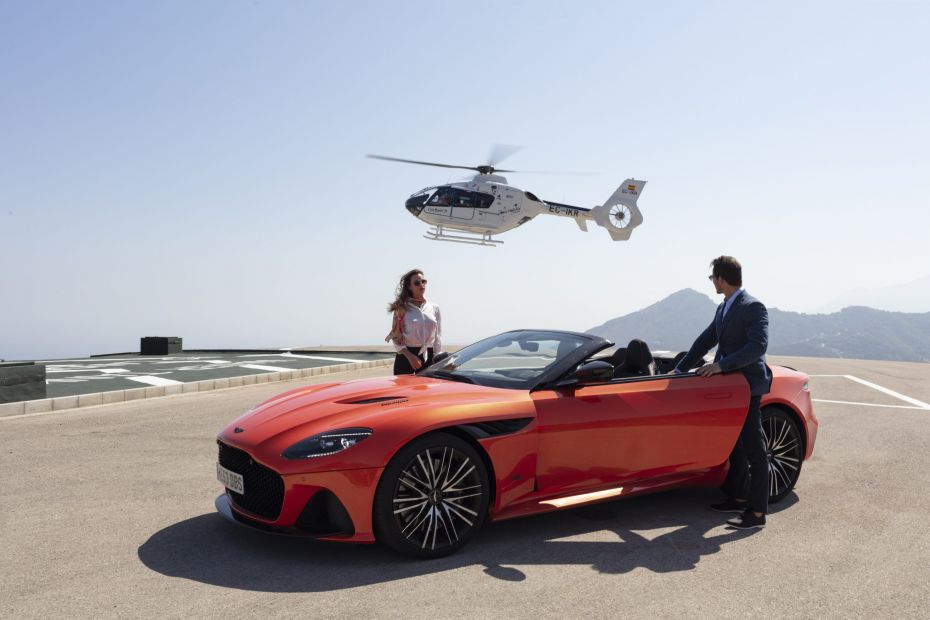 Real Estate in Marbella
Marbella's properties are a testament to the city's luxury and elegance. So much so it is comparable to destinations such as Beverly Hills and the French Riviera. These properties are not only grand in size, but also in their quality and design. The villas and estates in Marbella are built with the finest materials and the latest technology. Villas offer ultimate modern luxury living, equalling the perfection of the Hidden Hills of California.
The architecture is beautiful, elegant and tasteful, with many stunning sea views. The interiors are equally impressive, showcasing the best modern design and amenities. The landscaping and outdoor spaces are luxurious, featuring private pools, gardens, and terraces. These properties are some of the most beautiful villas in the world, offering the epitome of luxury, comfort and beauty.
To see our properties for sale in Marbella, check out our website.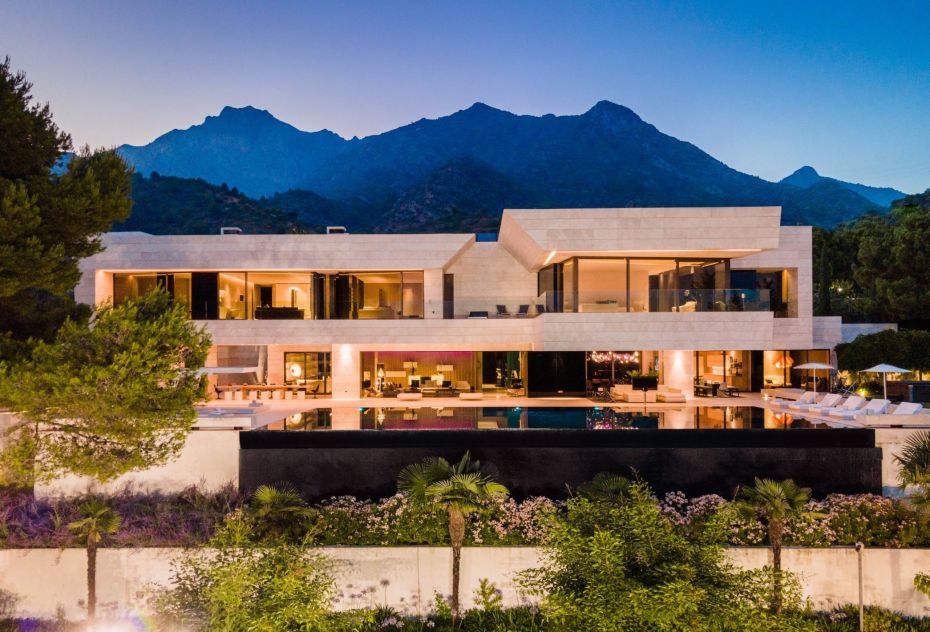 Land in Marbella
Land value is a significant factor in Marbella, as the city is home to some of the most exclusive properties in Europe. The plots of land available in the area are of high quality and offer the perfect size to construct large, elegant villas. The plots of land in Marbella are popular among property developers and investors. Plots are well-located, extensive and adaptable to grand and luxurious properties.
Many of these plots have stunning sea views and offer easy access to all of Marbella's amenities. They are also in a prime location, with proximity to the town centre, beaches, and all the other attractions. This makes land value in Marbella an essential aspect of the local property market. It is a crucial indicator of the city's desirability as a place to live, work and invest.
Some of the world's most impressive plots and villas are in Marbella. Villa Cullinan, sold by Drumelia in 2021, is the most famous villa in mainland Spain. With a prestigious location in the exclusive urbanisation of La Zagaleta, Villa Cullinan sits on a 14,000 m2 plot. And in 2022, Drumelia sold a villa in Marbella with a plot of over 34,000 m2, one of the largest plots to date. But, the most extensive plot available on the market is over 58,000 m2 and is a Drumelia exclusive.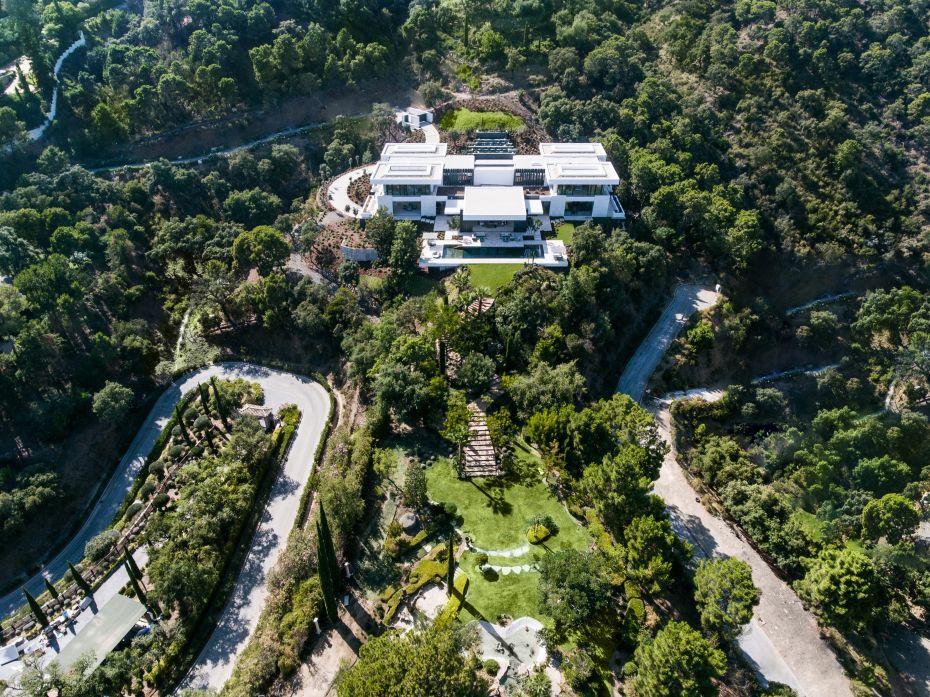 Climate 
When you compare Marbella to the Côte d'Azur, a similarity lies within the climate of both regions. Both cities have over 300 days of sun and good weather due to their positioning between the sea and mountains. Nonetheless, Marbella is considered to have the best weather in Continental Europe.
In contrast to other cities like Miami and California, Marbella is fortunate not to suffer from intense typhoons or tropical storms. Although Marbella does experience seasonal changes, Marbella tends to be generally warm and sunny all year round. This factor attracts many expatriates and is usually the fundamental reason many people choose to live in Marbella.
To learn more about the weather and seasons in Marbella, you can read our informative article.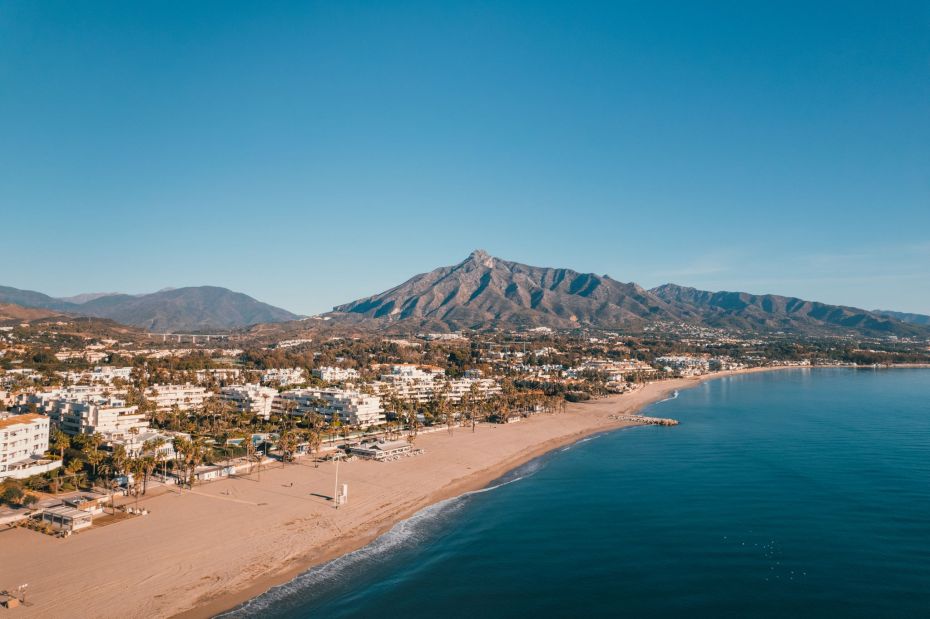 Sustainability 
Marbella has adapted to become a more sustainable and eco-friendly city. Much like London, Singapore and Zurich, Marbella is adopting sustainable practices such as implementing Low Emission Zones in the city centre. Moreover, the Town Hall has installed 19 charging points across Marbella for electric cars. Marbella also boasts 7 Blue Flag Certified Beaches and 2 Certified Ports, contributing to the list of certified beaches across the globe.
Please read our blog to learn more about how Marbella is becoming a sustainable city.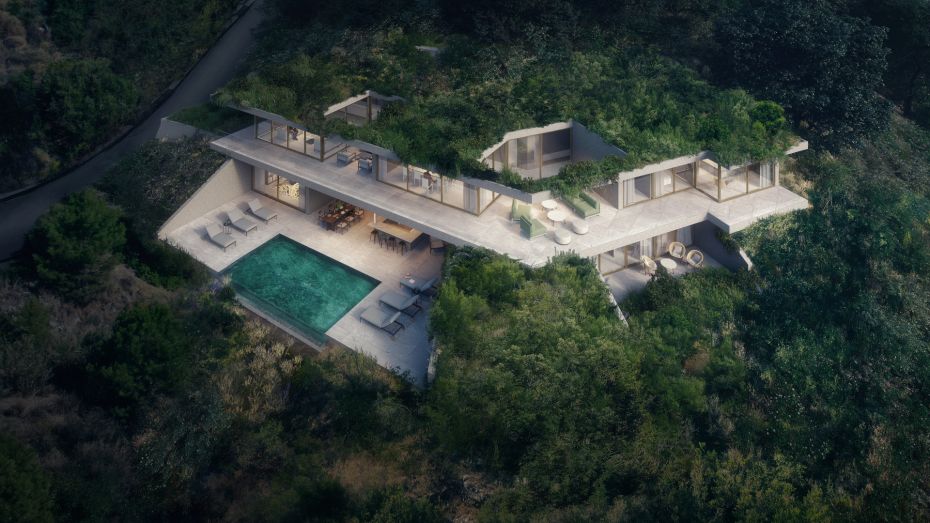 Travel Connection
When you look at cities in Switzerland and the UAE, they are praised for having the best quality roads and connectivity in the world. Although Spain does not make the Top 10 list, Marbella is recognised internationally for being very well-connected.
Marbella has several of Spain's main roads crossing through the city. The AP-7 is the paid toll road that runs along the Mediterranean coast of Spain. It is Europe's longest national motorway. Then, the A-7 runs along the East Coast of Spain and is the free alternative route to the AP-7.
Cities like London are where people heavily depend on the underground and national railway. Although Marbella does not have a tube or railway station, Malaga City does. Just a mere 40-minute drive away, Malaga City is home to 2 tube lines and the María Zambrano train station - which connects Malaga to all of Mainland Spain.
The Amalfi Coast and French Riviera depend on its ports to welcome tourists, cruises and private yachts. Marbella is home to 4 of Spain's most important ports. Most notably, there is Puerto Banús. Puerto Banús was once a fishing port and is now a fashionista's paradise. Home to the shops of Louis Vuitton, Dior, Hermes and more, Puerto Banús welcomes thousands of tourists yearly. What's more, it is where the most extravagant yachts park during their stay. The Lady Haya and Taiba "super-yachts" frequent the port every year. And, just an hour's drive away is Algeciras Port, where you can get a ferry to Tangier in Morocco, which is only a 30-minute boat journey.
Marbella is also conveniently located less than an hour from 2 international airports: Malaga Airport (AGP) and Gibraltar Airport (GIB). Malaga Airport flies to over 100 destinations, and Gibraltar Airport connects you to the UK's most important airports.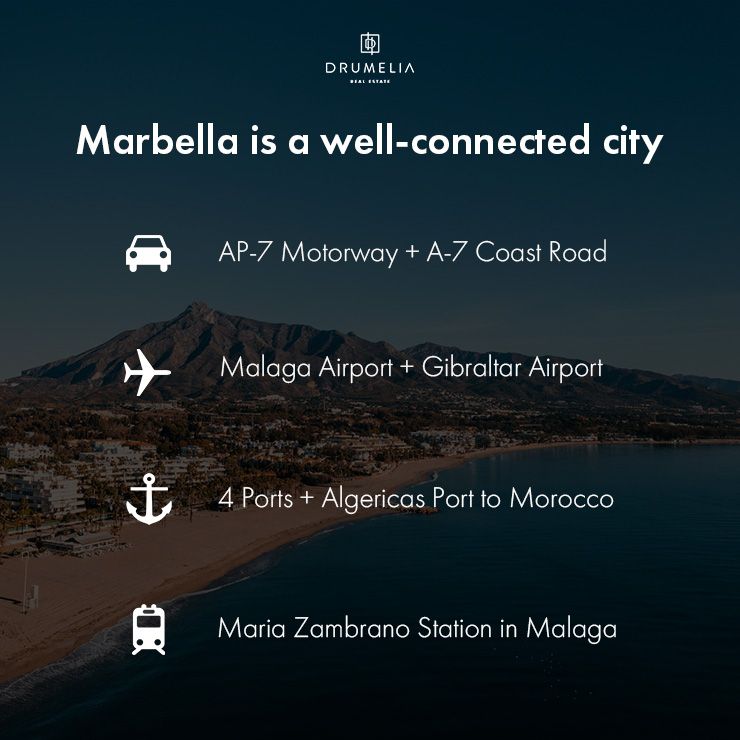 The Quintessence of Luxury Living
Buying property in Marbella, Beverly Hills, or the French Riviera means investing in a luxurious lifestyle, complete with high-profile social events, concerts by world-renowned stars, fine dining, and exclusive clubs. Beverly Hills is particularly well-known for its association with the film industry and the star-studded social events that take place there. LA is also home to numerous festivals, making it a hub for everything related to the arts.
Marbella is also a destination for various events, including archaeological sites, museums, international sports tournaments, opera performances, and festivals such as the Marbella Classic Grand Prix and the Starlite Marbella festival, which has been named the best boutique music festival in Europe.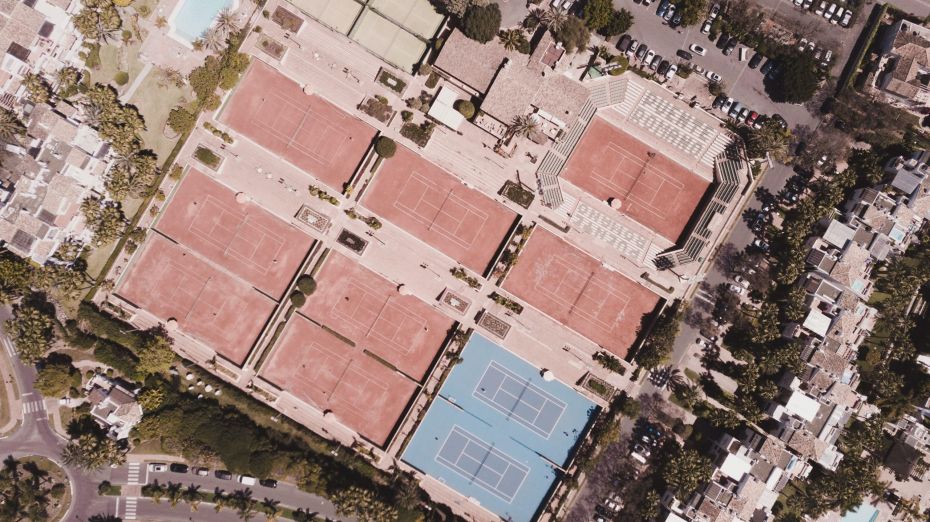 Marbella has also hosted many important global Tennis events like the Davis Cup and the Nation's Senior Cup. Moreover, acclaimed Golfing tournaments such as the Ryder Cup, the World Golf Championship and the Volvo World Match Play. Speaking of golf, Marbella is home to 21 of Spain's best golf courses. And this is one of the primary reasons people travel and visit Marbella for long holidays, earning its nickname "Costa del Golf". To learn more about golf in Marbella, you can read our blog.
Under 30 minutes away from Marbella is Sotogrande, known especially by Polo aficionados. Amongst many polo clubs is the Santa Maria Polo Club, where many international polo tournaments are held. Sotogrande is also home to the RC44 Sotogrande Cup and more events for catamarans and smaller boats.
When you think of a luxurious ski trip, you think of Northern Italy, Switzerland or even Aspen. The last place one would think about skiing is in Southern Spain. Well, just 2 hours and 30 minutes from Marbella is Sierra Nevada. Sierra Nevada is a resort that sits on the highest point of continental Spain. To learn more about skiing in Spain, you can read our blog.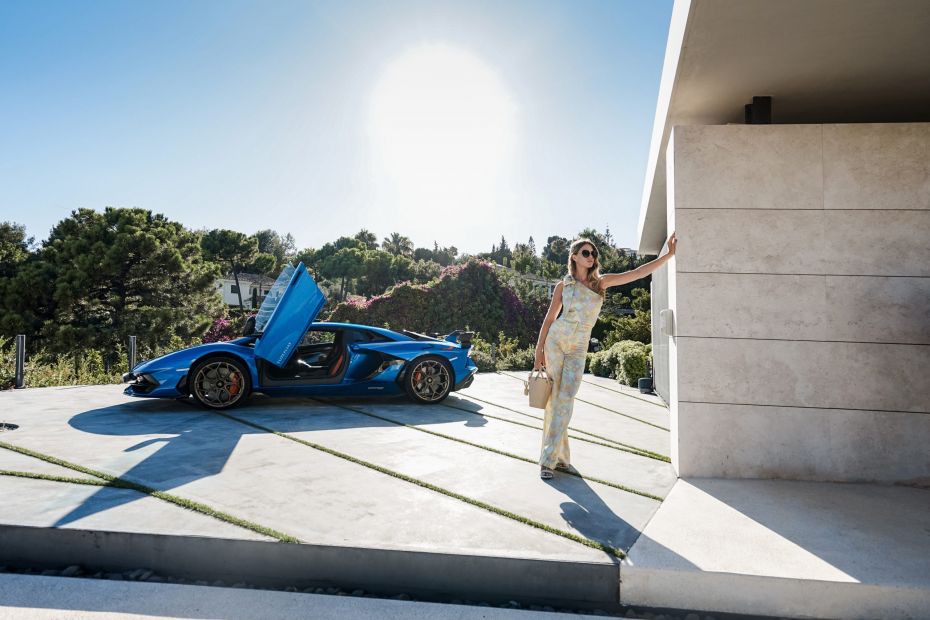 Marbella is a truly prestigious location that stands out amongst the world's most desirable places to live. Marbella has a lot to offer, from its weather and lifestyle to its geostrategic location and luxurious real estate. If you're considering a move to this exclusive corner of the world, Drumelia Real Estate is here to help you find the perfect property that fits your lifestyle, needs and taste. In summary, Marbella shares many characteristics that make other prestigious locations worldwide so desirable, making it a top choice for those looking for a high-end lifestyle.
You can read our in-depth area guides on our website to learn more about Marbella's prime locations.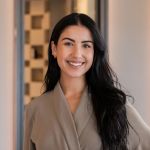 Collaborator Salma Hwedi