What does over half Million of furniture look like? See Villa Calma refurnished !
By Leon van Huyssteen on - 3m. reading time
As a luxury property, Villa Calma in Marbella Club Golf Resort has it all: cutting-edge design, spectacular space, and tranquillity in the middle of nature.
But even perfection can be upgraded... just recently, this magnificent mansion had the privilege of being refurnished by leading designer furniture brand Minotti. Bringing fresh sleekness to its rooms, and an unmatched elegance.
See for yourself how furniture can breathe new life into a villa, and start the next chapter in its story, with style!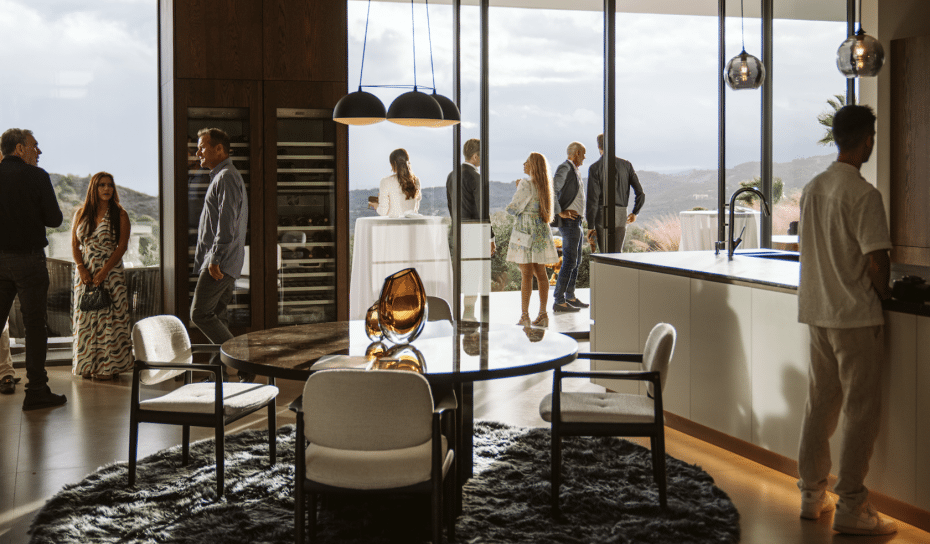 For Sale: All about Villa Calma
This truly unique property is situated across almost 6,000m² plot within the prestigious and tranquil setting of the Marbella Club Golf Resort in the luxury neighbourhood of Benahavis.
Listed at an attractive €9.400.000 , this expansive 1,021m² home offers incredible south-facing views of the Mediterranean and Gibraltar from its floor-to-ceiling windows and discreet rear terrace.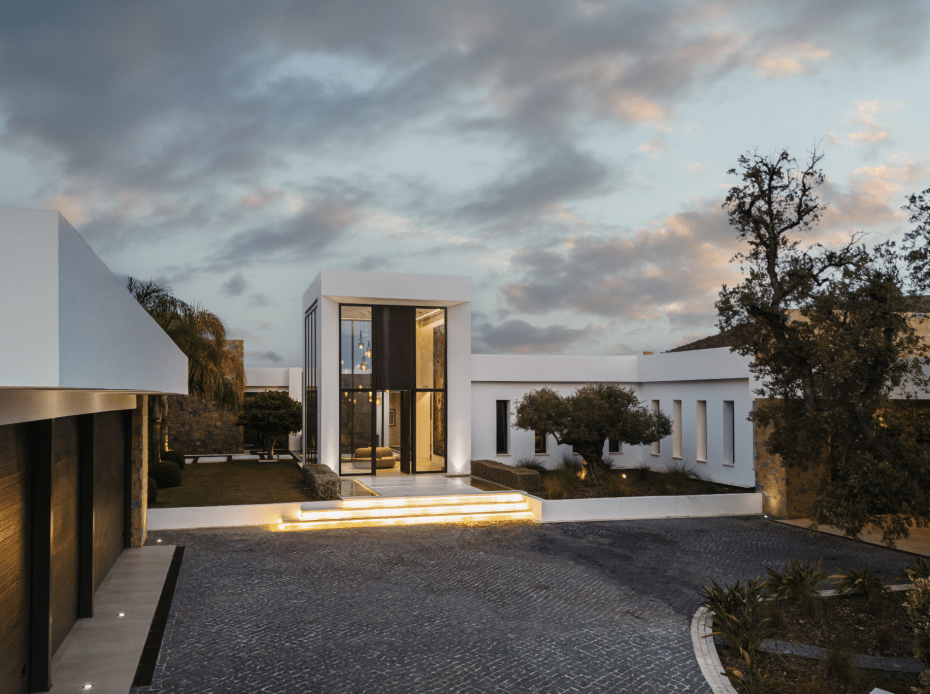 Beds: 6
Baths: 9
Built:

1,021 m²

Terrace:

523 m²

Plot:

5,719 m²
As well as the six bedrooms and nine bathrooms on offer, this modern Marbella mansion features luxury comforts, including a cinema room, gym and spa facilities, indoor and outdoor swimming pools, a spacious seven-car garage and separate staff quarters.
Like to know more?
Discover more images, info and videos on Villa Calma.
See how Drumelia and Minotti transformed Villa Calma
Granted, Villa Calma was spectacular to begin with.
But sensing how a fresh look can appeal to the active buyer's market of Marbella, Drumelia had an inspiration: what if we combine the sleek elegance of the property inside, to reflect what's so stunningly visible outside?
Enter Minotti.
Founded over half a century ago as a small-scale workshop for true artisans, it steadily expanded into the Italian powerhouse of home furniture design it is today. From sofas to armchairs to coffee tables to beds, Minotti has it all, along with a spirit of constant pioneering.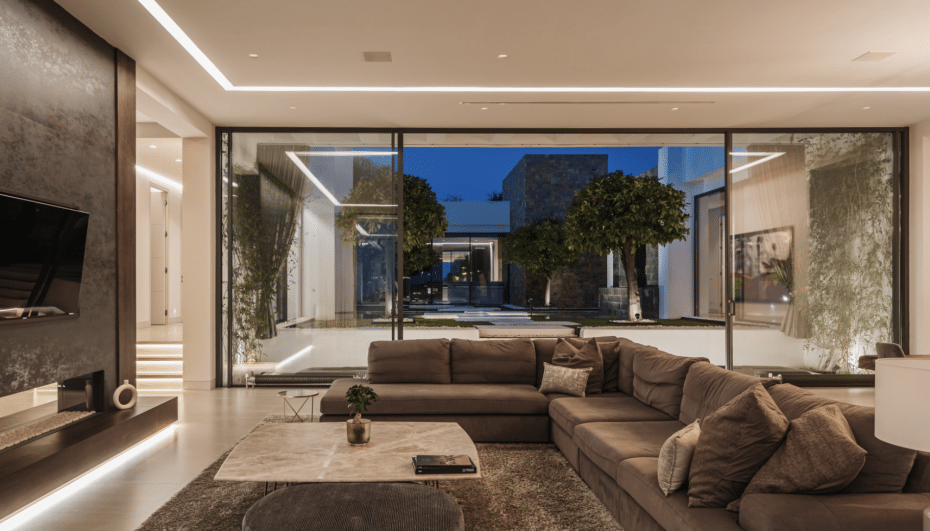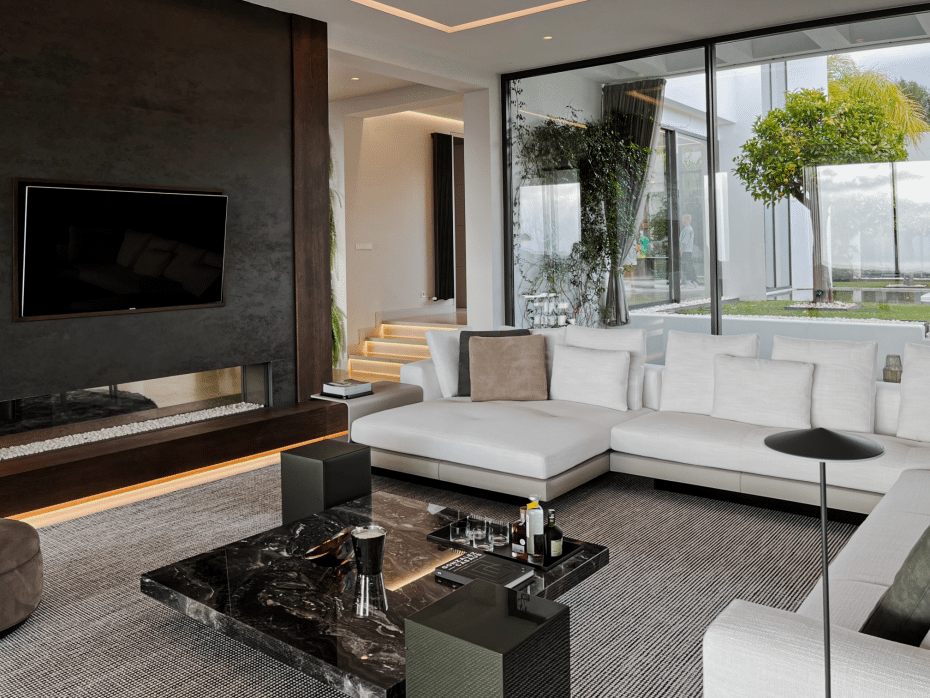 The new furniture covers a range of rooms, and delivers a new character to the inside of Calma. Valued at roughly €700.000, the collection of tables, chairs and assorted other furnishings are fully part of the villa.
Please note, upon purchase of the property, it is optionally available as a furniture package.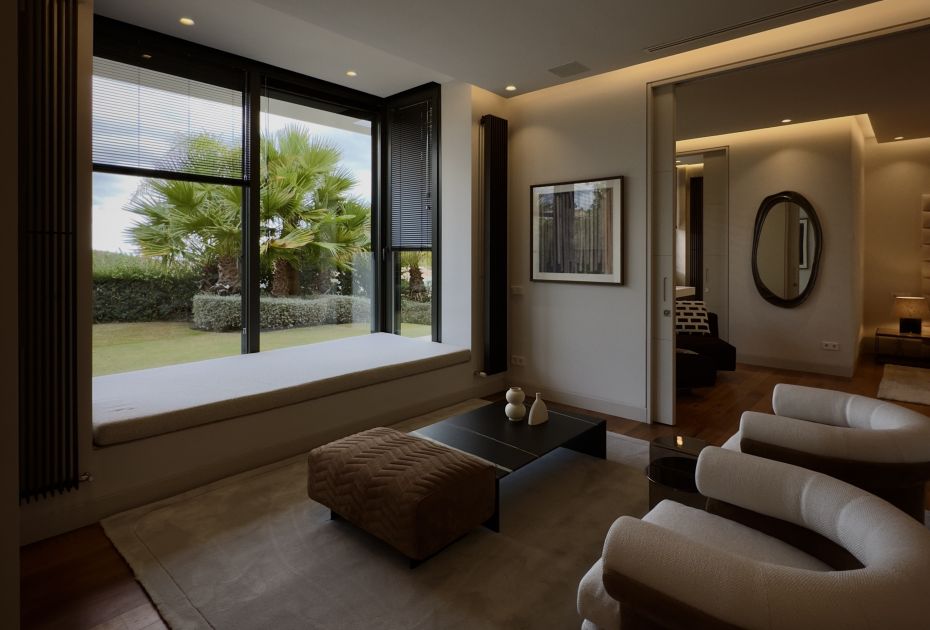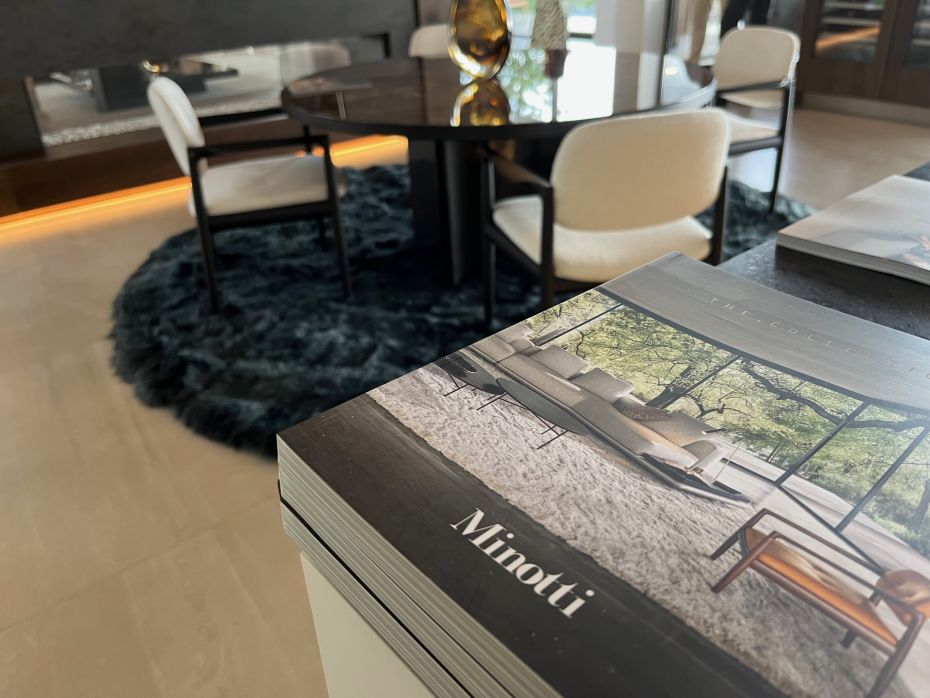 Showing Villa Calma to the world
To showcase the stunning transformation, Drumelia recently hosted an evening for select Marbella real estate guests.
In addition to filming the event, a host of influencers were also invited, who brought real-time coverage to the proceedings. And there was a lot to cover, as you can see here: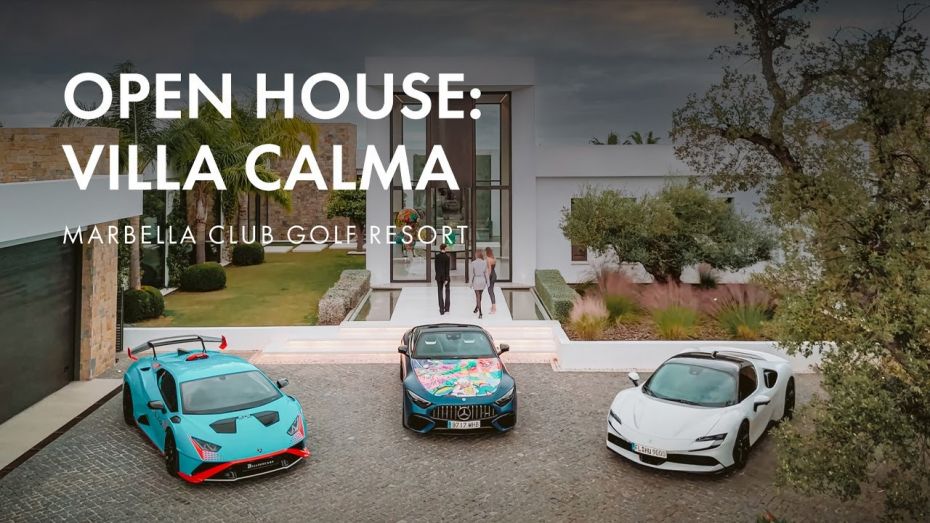 Besides the several luxury cars on display, works from JoGis Art was also featured, adding vibrance to the lobby and garden, looking perfectly in place beside this modern design masterpiece.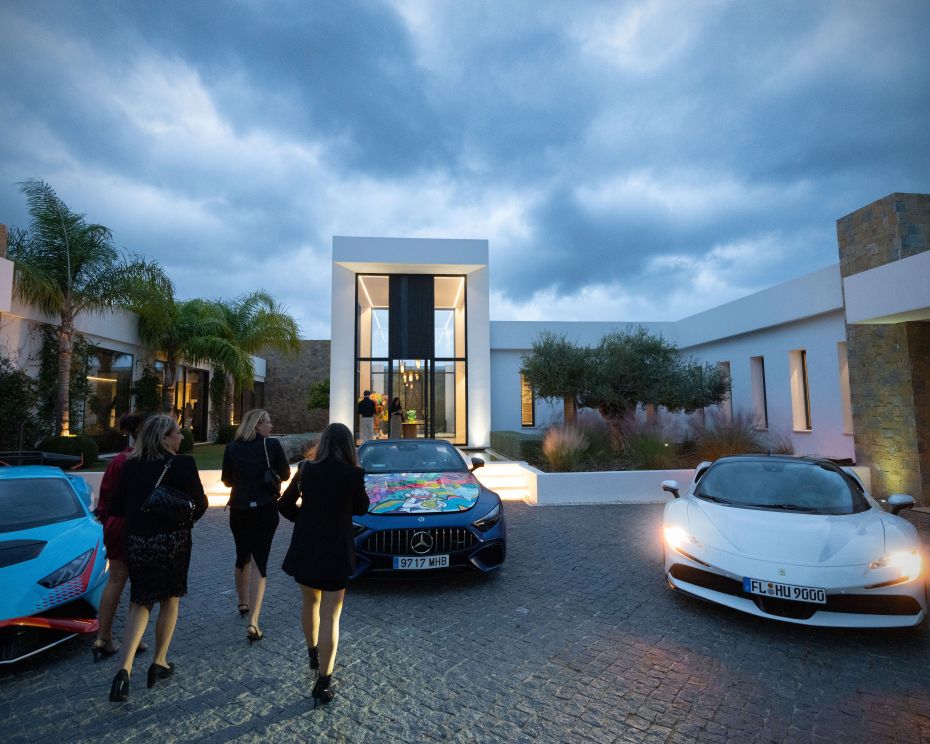 How Drumelia makes a difference
As a leader in luxury Marbella real estate, Drumelia specialises in identifying top-notch properties, and connecting it with buyers all over the world.
Villa Calma is a case in point. Making properties appear as stunning as possible is one of our many daily tasks. But when we see a real opportunity to fuse design and art in a way that will catch the eye and capture attention, we go the extra mile to make it happen.
To Drumelia, properties shouldn't just be seen. But talked about and remembered.
If you are interested in more about Villa Calma, don't hesitate to contact agent Ralph Beuselinck, at Drumelia.
Interested in other properties in Marbella?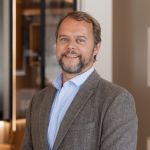 Copywriting Manager
Leon van Huyssteen
Leon has written for a broad range of brands in several agencies and countries. Promoting everything from startup brands to…