Traspaso in Marbella. Purchase of a company or business in Spain
By Salma Hwedi on - 3m. reading time
Many foreigners moving to Marbella think about starting their own business. They face a choice - start a business from scratch or buy a ready-made business. In Spanish they use the word "traspaso" to refer to the transfer of a business to another person. The new owner will get a company with a name, licenses and permits, trained human team, equipment, machinery and appliances, a location (represented by long-term a lease), clientele, suppliers, etc. It is possible to make some changes in marketing strategy, concept and visual design, do repairs, etc.
If you are thinking about opening a bar, a restaurant, a shop, B&B, parlour salon, language classes or any other business it might be a good idea to buy an existing business via traspaso.
The advantages:
Many licenses, work contracts, permits etc. are given directly to the company and doesn't expire just because you change the ownership of the business. It saves a new owner a lot of time (1-6 months) and resources not having to wait for necessary licenses and contracts for employees
When transferring a business, you do not have to pay 21% VAT and transfer tax
Advantageous location. Usually, the new owner receives a "promoted" place popular among tourists and locals. Sometimes traspaso is the only option, especially in resort towns, since all the "hot places" are definitely occupied (let's say first line on the sea or lake for restaurants, city center or crowded shopping street for shops)
Prospect of loyal clientele and incomes due to its reputation
You can hire your friends and relatives; with an employment contract they will receive a residence permit
Most often the foreigners buy traspaso business in the business-orientated areas (Madrid, Barcelona), tourist places and the Mediterranean resort towns, popular among wealthy residents and foreigners who are ready to pay for the services.
The prices can vary a lot from place to place. They depend not only on the area or specifications, but the previous owners, who can try to squeeze maximum out of you, or give a discount, or agree to receive a percentage profit in the future.
Considerations Before Buying a Business in Marbella
All the bills, invoices, employees' contracts and official documents need to be checked by a lawyer and re-directed to you. You don't only inherit the permissions, but also all outstanding debts and unpaid bills. Make sure that all the papers are in order, otherwise you as the new owner will be reliable economically and legally
Current regulations can be changed. The premises should comply with the most recent regulations in electrical installation, ventilation, fire alarm, etc. Your new cafe may have been open for years without being requested to have a disabled-friendly toilet, because it was not compulsory at the time when the license was granted
Take into consideration the number of competitors in the area, the number of possible customers; the reputation of your business. Talk to the staff members, clients, locals
Check the work contracts of all members of staff. You don't need to feed non-professionals until the end of the world
Кeep in mind that more than half of Spanish employees receive a "13th salary"
There are many things to keep in mind. You had better avail yourself of an experienced professional before taking any action. Drumelia Real Estate is happy to help its clients to understand the implications and options, assist them to make a sound decision, recommend the reliable specialists and find commercial property for their business.
Follow us on Instagram if you like the lifestyle of Marbella and inspirational posts
Watch our property tour videos in the best villas of Marbella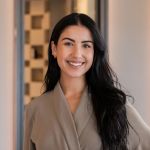 Collaborator Salma Hwedi
Impressive properties in Marbella