Sold Villa Cullinan – the best modern villa in Zagaleta
By Salma Hwedi on - 12m. reading time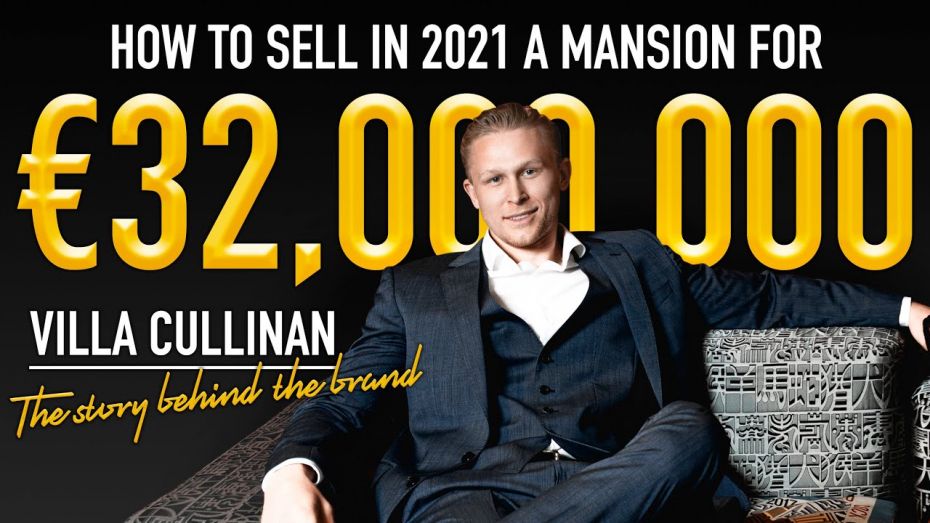 Read about our sale of the modern mansion, Villa Cullinan in Zagaleta! Now the most expensive property in Zagaleta is Villa Enso! Other properties sold recently in Zagaleta are Heaven 11 and villa Cypress. Which villa will sell next? Ibiza Breeze, Villa Cristal or El Capriccio?
Welcome to a very different blog! And yes, Villa Cullinan has been sold in the notary, just yesterday! Probably as you all know, and for those of you that don't, Villa Cullinan is a 32million modern mansion in Zagaleta that was listed for sale in summer 2019 exclusively by Drumelia Real Estate, in collaboration with the developer Prestige Expo and yesterday it has been sold!
Villa Cullinan has been extensively marketed by us in the online digital world and quickly became an emblematic property of the Marbella Real Estate market, so this video serves to announce the sale to all our dear viewers and clients who have been following along the process, but also to tell you the most interesting facts!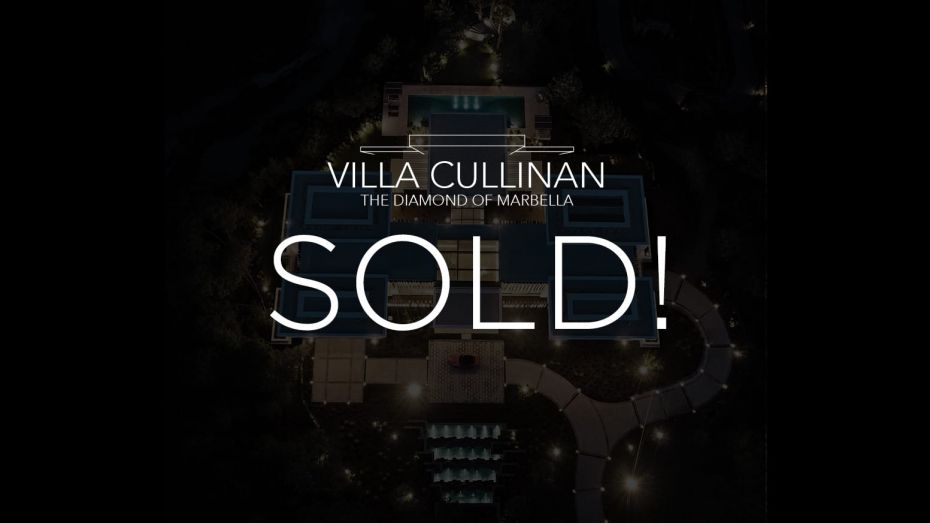 As you can imagine, for us it was a huge responsibility to take on such a listing exclusively, it was a question of reputation, and failure was equal to death!
From the first moment, we went all in and proposed a very aggressive approach from the online perspective. It was pretty much ground-breaking and was extensively criticized by some. Let me explain. Normally properties that are above 10 million listing price in Marbella, owners prefer an approach with less exposure on the internet or even none. Why? Well, you've all heard the phrase "Better the Devil You Know Than The Devil You Don't"? Also, sometimes it is believed that if the property does not exist on the internet, it has a higher value to a potential buyer, as it is more exclusive. And we also work with such listings, but if it doesn't exist online maybe a buyer won't find it sometimes? What I do know for sure, is that the internet for our business is a massive tool that we must grab and not let go of!
And when we signed the exclusive contract for Villa Cullinan, we knew that it will be very difficult to find a buyer for such a house in Marbella. So, you understand better, Marbella is very active for sales up to 10 million euros, but anything above is not that easy to sell. And sales above 20 million happen very rarely in a year, you can count them with your fingers on one hand. And sales above 30 million is almost unheard of. So, we could wait for the buyer to find us, or we had to search for the buyer ourselves and put the house in front of him, and Youtube was the platform number 1 to do that.
We started by creating a brand. "Villa Cullinan – the diamond of Marbella" - Cullinan referring to the biggest diamond ever found. To launch the property on the market, and before even the house was finished, we prepared a promotional video of the property. But we needed to do something very special, explosive, nothing you've seen before, to put this house on a different level from the rest.
After a long search, we found a team capable of producing such video content in Monaco. We hired them, they flew over to Marbella and they had to shoot in the house while people were still working in it. The release of the house was behind schedule, Villa Cullinan was completed in September 2019 but according to our initial plan, the property was supposed to be launched before summer 2019 as many prospective clients visit Marbella in summer. Missing summer was a very big problem, but nothing that we could do.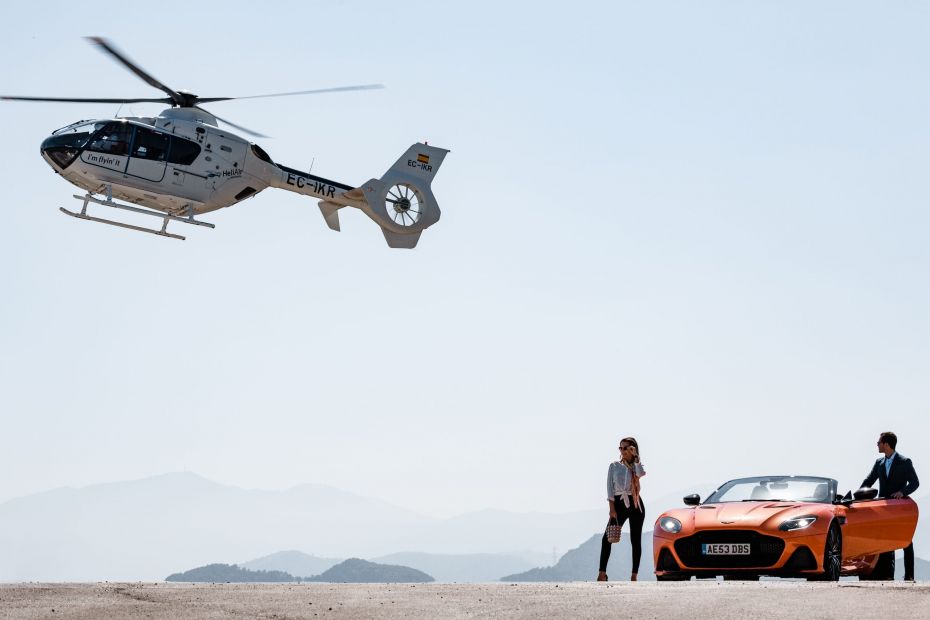 Eventually, the video was done, the property was launched, and immediately we started getting requests from clients. People were so impacted by the presentation, they wanted to know more! If you have seen the video, it was impressive! 02:50 minutes. Showed the house entirely, day and night, with models, cars, helicopters, best music, incredible editing. Video gained 1.6 million views on our Youtube channel and the house became an iconic property, Villa Cullinan became a brand. Clients would call us to ask and show them the property, just to get a chance to see it, so then we did a very exclusive event at the villa, to show it to our most serious clients and agents.
Of course, our complete marketing program was very detailed and extensive and covered all types of aspects. We created a special website for the property, the villa was published in the best magazines of the world, and we even presented Villa Cullinan to the European property awards, the best contest in the world for real estate, and Villa Cullinan won the prize of the best villa in Spain and after, best villa of Europe, which was a massive success and great tool to demonstrate how unique was the property.
Now the objective was set, how to get there was set, it was just a question of when we will get there. We just had to keep paddling no matter what. We put all our efforts into it and then COVID happened… We all know how it felt like and you can imagine that giving up on a sale of such property was the easiest thing to do.
In the following months, nothing happened, and the interest in the property was fading away, so to refresh and create new attention, we did another video that we launched in summer 2020, produced and edited by our in-house team, with a completely different focus. Now that people knew Villa Cullinan existed, they wanted to know how Villa Cullinan is. So, a 5-minute video was launched, just focusing on showing the complete beauty of the villa in all its details. This video gained over 1 million views on our Youtube channel and sparked a new wave of interest.
But we didn't stand still, in a period of coronavirus, we tried to reinvent ourselves and take our work to the limit, and even more than before, bet on the internet to sell the house and to sell anything really. Now that nobody could travel it seemed like we had to do more than before. And we launched our Property Tours where me as your host, would show properties sometimes with other team members, in all detail, floor by floor, bedroom by bedroom. Never be in front of the camera, plus everything we do, we try and do it to the best of our knowledge. I tell you a team of perfectionists is a 50% or 80% chance of never releasing anything! And oh my, we were close to giving up on this project so many times!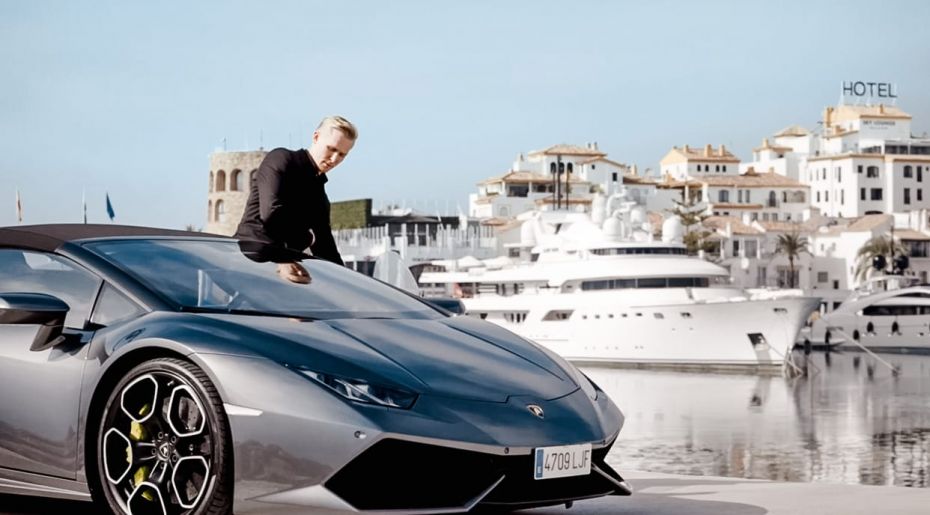 Eventually, our Property Tours I can say has been a success! We toured the biggest and most impressive villas for sale in Marbella, already sold a few, and when we got to Tour Villa Cullinan, we went full-on with boats, jet skis, Lamborghinis, and so on! Packed the whole garage, full of luxury cars, just to show how many cars can fit! A 25-minute video, we launched in November 2020, a walk through the entire 3.000m2 house! It might seem like too much, but in a period coronavirus, when people can't travel, think about it! It seemed like the next best thing that we could do!
The video had impressive success, we did not expect over 2 million views on our Youtube channel and immediately we had clients enquiring from all over the world, with all types of backgrounds, even owners of oil companies! Finally, it seemed like a deal can be done soon! Bookings for viewings started coming in on a constant basis. Almost every day we would receive a call from a client trying to find out, how to travel to Marbella to see Villa Cullinan. And many times, it was clients that didn't consider Marbella as destiny at all or didn't know that such level of property existed in Marbella...
We almost closed the deal with a buyer in December 2020 but he couldn't make the payment in time, and another gentleman came along and snatched it in March 2020 with a 10% down payment. The buyer fell in love with the house through all the video presentations and the sale process went fast and smooth due to this. And the way it all happened, it's still unbelievable! I am sure that the online presentation and the branding plaid a very big game in the sale. I mean if the level and quality of the video were not as good enough, it just would not sparkle that level of interest. Or it could lead to thinking if the property is not presented to the "maximum", what else is not to the "maximum" …
It's like when you choose a restaurant in a new city, and everything seemed good, but then you open up Instagram and they have awful pictures... Immediately you are put off and you think, maybe the place is not that good, maybe I search for a different one.
Times are changing, coronavirus has simply accelerated things, we were already on the way to this long time ago, but now it is happening in a blink of an eye, and Spain is no different from the rest of the world. In America, we can already read the news of many deals happening over FaceTime and Marbella is no different. Same as Amazon or any type of consumption has massively grown in the time of coronavirus, the same thing is happening to real estate and will happen to real estate. And it's happening much quicker than we can imagine, I'm sure of it.
For Zagaleta in general I think the sale of Villa Cullinan is a massive success, it is setting new standards. And once Villa Cullinan has been sold, new developers might consider taking on similar huge projects! We just listed the best plot for sale in Zagaleta capable of creating an even more spectacular project, and now that villa Cullinan sold, developers are showing much more interest in such a project! And if you do a market analysis of Zagaleta, in the last 6 months, the number of properties sold over 10mln is almost historic. At least I haven't seen anything similar since I started working in real estate in 2009. Apart from Villa Cullinan, recently Heaven 11 and Cypress were sold! I would guess that the next to sell above 10mln, would be one of this three: Ibiza Breeze, Villa Cristal, or Villa Capriccio…
So eventually it was a massive success! A long battle, with many unforeseen troubles and so many complications but we made it! And now to the next project… let's see together what will come along! We will be on the search for new special exclusive projects, to take on new, bigger goals!
On another note! I'd like to tell you about our plans for the near future! We are going to do a special push to start touring villas on a weekly basis. We will reduce the time of the tours to make the videos quicker to watch but also pack them with as much info as possible! This way we will be able to show you many more houses than before! At the same time, I will start producing a new string of content packed with much more info about a lot of insight on the purchase process, important info to know for vendors, market analysis and analysis of different urbanizations, etc… This will be posted also on a weekly basis on my Instagram and also Drumelia's Instagram and on my own Youtube channel, which for the moment is going to be experimental, meaning that I'll be loading all sorts of different content, to see what works best, what you all like more, and then sticking to that!
So follow the link and subscribe if you are interested in seeing more insights! Drumelia's YouTube channel will stay as it is, concentrating on having the biggest collection of property videos and property tours of all Marbella and loading new ones, once or twice a week.
And for those who want to learn more about the Zagaleta area, watch our Area Tour!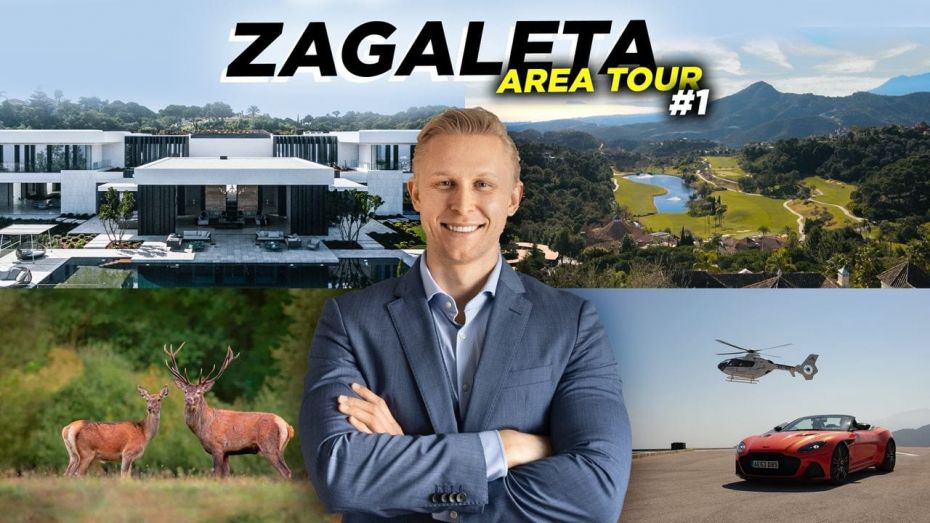 Thank you for reading!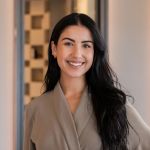 Collaborator Salma Hwedi